Maine's Push For Paid Family Leave: A Closer Look
All products recommended by Bizreport are selected by our editorial team, independent of our parent company. Some of our stories include affiliate links. If you buy something through one of these links, we may earn an affiliate commission.
In a significant show of unity, over 100 small businesses across Maine are rallying behind a bill that seeks to establish a paid family and medical leave program in the state. This coalition, led by the Maine Small Business Coalition, is urging Governor Janet Mills and Maine lawmakers to pass the legislation, citing the benefits it would bring to employees and employers alike.
The proposed bill, LD 1964, aims to mandate up to 12 weeks of paid leave for all workers, funded by a payroll tax capped at 1% of wages, split evenly between employers and employees. The program would allow workers to take paid leave to care for a newborn, a family member with a serious health condition, or a child placed in the home through foster care, among other reasons.
Opposition to the Bill
However, the bill has faced opposition and calls for changes. Governor Mills has expressed concerns about the bill's impact on businesses, particularly small businesses, and is seeking compromises to make it more business-friendly. Some Republicans, too, have voiced opposition, citing the economic burden it could impose on workers and businesses amid rising prices and inflation.
Despite these challenges, proponents of the bill argue that it is a necessary step towards providing workers with the support they need. They point out that only 15 percent of Mainers currently have access to paid family leave at work, according to the Maine Paid Family Coalition. The lack of a federal paid family and medical leave program leaves many working people across the country without adequate access to care for themselves or their family members.
A federal plan needex
The push for paid family leave is not unique to Maine. Across the country, state treasurers and business leaders are urging Congress to pass federal paid family leave. They argue that paid leave leads to better retention, personal health, and improved morale, contributing to greater stability and viability for businesses. Yet, the United States remains the only industrialized country without a federal paid family leave policy.
The debate in Maine comes at a time when the issue of paid family leave is gaining traction nationally. President Joe Biden's American Families Plan proposed a federal paid family leave program, although it was stripped from the agenda due to objections. This has led some states to take matters into their own hands, with Maine potentially becoming the 12th state to pass a law allowing paid time off for workers for family and medical reasons.
Cost concerns
However, the cost of implementing such a program is a significant hurdle. A recent study estimated that a paid family and medical leave plan for Maine could cost employers and employees a minimum of $266 million starting in 2024. This has raised concerns among some lawmakers and small businesses about the financial feasibility of the plan.
Despite these concerns, proponents of the bill remain optimistic. They argue that the benefits of paid leave, such as reduced employee turnover and a more dynamic and creative work environment, outweigh the costs. They also point out that the pandemic has highlighted the vulnerability of workers, particularly women and people of color, who often lack access to paid leave.
As the debate continues, the future of paid family leave in Maine hangs in the balance. The outcome could have significant implications not only for the state's workers and businesses but also for the broader national conversation around paid family leave. As Maine goes, so might the nation.
In the face of these challenges, a coalition of progressive groups is preparing a referendum for Maine's 2023 ballot, aiming to bring the issue directly to voters. This move underscores the growiMaine Commission to Develop a Paid Family and Medical Leave Benefitsng public support for paid family leave. Furthermore, the  Program is actively working on a plan for the Legislature to consider, demonstrating the state's commitment to exploring all avenues to make paid family leave a reality. These developments add a new dimension to the ongoing debate, highlighting the determination of advocates to ensure that workers in Maine receive the support they need.
ABOUT THE AUTHOR
Vignesh is a principal correspondent (data) with India's leading national English daily. He manages a team of three journalists with whom he runs the Data Point section, which appears on the op-ed page five days a week and online. He also runs a data related youtube channel, a data podcast and a data newsletter.
ABOUT THE REVIEWER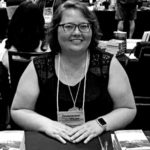 Kristina Knight is a freelance writer with more than 15 years of experience writing on varied topics. Kristina's focus for the past 10 years has been the small business, online marketing, and banking sectors, however, she keeps things interesting by writing about her experiences as an adoptive mom, parenting, and education issues. Kristina's work has appeared with BizReport.com, NBC News, Soaps.com, DisasterNewsNetwork, and many more publications.
+ 6 sources
Bizreport Advisor adheres to strict editorial integrity standards avoids using tertiary references. We have strict sourcing guidelines and rely on peer-reviewed studies, academic research. To ensure the accuracy of articles in Bizreport, you can read more about the editorial process here.
Summary. www.mainelegislature.org. Accessed June 1, 2023. https://www.mainelegislature.org/LawMakerWeb/summary.asp?ID=280082684

Commission to Develop a Paid Family and Medical Leave Benefits Program. legislature.maine.gov. Published December 14, 2021. Accessed June 1, 2023. https://legislature.maine.gov/doc/7665

American Families Plan. The White House. Accessed June 1, 2023. https://www.whitehouse.gov/american-families-plan/#:~:text=The%20American%20Families%20Plan%20is%20an%20ambitious%2C%20once%20in%20a

Valigra L. Cost emerges as early hurdle to Maine paid-leave plans. Bangor Daily News. Published September 13, 2022. Accessed June 1, 2023. https://www.bangordailynews.com/2022/09/13/business/paid-family-leave-maine-costs-xoasq1i29i/

Maine 2023 ballot measures. Ballotpedia. Accessed June 1, 2023. https://ballotpedia.org/Maine_2023_ballot_measures

Commission to Develop a Paid Family and Medical Leave Benefits Program | Maine State Legislature. legislature.maine.gov. Accessed June 1, 2023. https://legislature.maine.gov/commission-to-develop-a-paid-family-and-medical-leave-benefits-program