Lending Environment For Small Business Loans Getting Worse
All products recommended by Bizreport are selected by our editorial team, independent of our parent company. Some of our stories include affiliate links. If you buy something through one of these links, we may earn an affiliate commission.
Small and medium-sized businesses are regarded as the backbone of the economy. These companies boost productivity, produce more work, and take advantage of expansion possibilities. But in recent years, the major issue preventing the expansion of small enterprises has been the lack of access to cash.
Small Business Loans: What Are They?
Small Business Loans are any form of financial assistance, often offered by a bank or other private lender, that helps entrepreneurs and small businesses start or grow. These can involve growing the firm, improving cash flow, or updating inventory. For entrepreneurs and new business owners to acquire finance and fuel their business growth, small business loans are crucial.
Tightening of Lending Standards
Since Silicon Valley Bank and Signature Bank failed recently, some lenders, particularly small and midsize banks that serve small businesses, have tightened lending standards since they are experiencing a loss of deposits and must consequently preserve capital. Due to their disproportionate reliance on smaller banks, small company owners have been negatively impacted by the banking upheaval. In the first quarter of 2023, according to a new Federal Reserve research, lending standards tightened for commercial and industrial (C&I) loans to big, midsize, and small businesses. The Senior Loan Officer Opinion Survey (SLOOS) on Bank Lending Practices, conducted by the Fed, found that banks reported a decreased demand for all commercial real estate (CRE) loan categories.
According to the recent Biz2Credit Small Business Lending Index, banks are being more cautious owing to the economic downturn, and the acceptance rates for small business loan requests at big banks have declined. Big bank approval rates for small business loans decreased from 13.5% in April to 13.4% in May. Although approval rates at non-traditional lenders somewhat increased in May:  The approval rates for institutional investors grew from 26.7% to 26.9% last month, while those for alternative lenders increased from 28.7% to 28.9%. Credit union membership stayed the same at 18.9%. In essence, business lending from banks has halted. This means small firms, which are a significant source of employment and economic innovation, will be left behind as a result
Why are Banks Being More Frugal Now?
An uncertain economic outlook, a decreased risk appetite, a decline in the value of the collateral, and worries about the funding costs and liquidity positions of banks were among the reasons given, according to the Fed. Currently, 7(a) loans have rates as high as 12% and might take up to two months to process. Businesses in urgent need of finance are looking online and turning to alternative lenders, who provide funding at rates even higher than those charged by banks.
However, since a revival of banking sector stress began in March, small firms have been the ones most adversely affected by credit tightening. More than 75% of small business owners are concerned about their ability to acquire financing as smaller banks tighten lending standards as a result of the banking crisis.
Future Prospects for Small Business Lending
Despite claims from the government that inflation is slowing, over three-quarters of respondents say that inflationary pressures have deteriorated over the past three months, and nearly half say their profits are lower now than they were prior to the epidemic.
According to the reports, the Federation of Small enterprises (FSB) is pleading with the government to increase tax credits for R&D, implement a financial incentive for capital investment, and broaden state-backed financing programs for small enterprises to assist address this issue.
Outlook
People's dreams have been put on hold as rising interest rates have an impact on their ability to pay off current business debt. With robust employment, rising oil costs, and ongoing inflation, there is a considerable likelihood that the Fed will raise interest rates by another 25 basis points in June or maybe they will wait until July.
The adoption of tools and technologies for improved data gathering, process automation, automated scoring, and rule-based decisioning will be necessary for banks to face the difficulties of a market that is changing quickly.
The current credit crunch is difficult for companies looking for funding, and it can take some time for things to get better.
ABOUT THE AUTHOR
A professional with 23 years of experience in the areas of Business, Market & Financial Research covering both primary and secondary modes of research. Worked on and managed multiple projects across industries addressing businesses' problem areas, identifying growth opportunities, and presenting key consumer insights for FMCG, Pharma, Beauty, Health & Wellness, and Sustainability, across markets. Strong problem solving and training skills, competency in managing complex projects through large virtual teams across geographies. Current profile includes managing the entire project lifecycle with involving Client management, Team Management and Project Management
ABOUT THE REVIEWER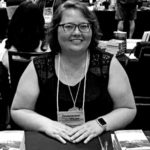 Kristina Knight is a freelance writer with more than 15 years of experience writing on varied topics. Kristina's focus for the past 10 years has been the small business, online marketing, and banking sectors, however, she keeps things interesting by writing about her experiences as an adoptive mom, parenting, and education issues. Kristina's work has appeared with BizReport.com, NBC News, Soaps.com, DisasterNewsNetwork, and many more publications.
+ 3 sources
Bizreport Advisor adheres to strict editorial integrity standards avoids using tertiary references. We have strict sourcing guidelines and rely on peer-reviewed studies, academic research. To ensure the accuracy of articles in Bizreport, you can read more about the editorial process here.
Arora R. Small Business Loans Are Increasingly Expensive And Harder To Get. Forbes. Published June 6, 2023. Accessed June 7, 2023. https://www.forbes.com/sites/rohitarora/2023/06/06/small-business-loans-are-increasingly-expensive-and-harder-to-get/?sh=2909171869ee
PYMNTS. UK Small Business Loans Less Common and More Expensive. www.pymnts.com. Published December 29, 2022. Accessed June 7, 2023. https://www.pymnts.com/smbs/2022/uk-small-business-loans-becoming-less-common-and-more-expensive/
Andy Medici. Small business lending environment is getting worse, fast. Bizjournals.com. Published June 6, 2023. Accessed June 7, 2023. https://www.bizjournals.com/washington/news/2023/06/06/federal-reserve-lending-loan-small-business.html