IMF Chief Calls for Greater Vigilance Over Global Financial System, Points to "Green Shoots" in China
All products recommended by Bizreport are selected by our editorial team, independent of our parent company. Some of our stories include affiliate links. If you buy something through one of these links, we may earn an affiliate commission.
The head of the International Monetary Fund (IMF), Kristalina Georgieva, has called for greater vigilance over the global financial system. During a speech at the China Development Forum in Beijing, she also highlighted "green shoots" emerging in the world's second-largest economy.
Georgieva praised the swift actions taken by policymakers in response to the banking crisis, citing recent collaborations by major central banks to boost the flow of US dollars around the world. However, she warned that risks to financial stability have increased, and uncertainty is high, emphasizing the need for vigilance.
Investors have been on high alert about the health of the banking sector following the sudden downfalls of Credit Suisse, Silicon Valley Bank, and US regional lender Signature Bank. Concerns about Deutsche Bank and speculation over one of its bond payments also weighed on markets last week, prompting EU leaders to reassure the public over the resilience of Europe's banking system.
The IMF chief reiterated her view that 2023 would be another challenging year, with global growth slowing to below 3% due to scarring from the pandemic, the war in Ukraine, and monetary tightening. Even with a better outlook for 2024, global growth will remain well below its historic average of 3.8%, and the overall outlook remained weak, she said.
Georgieva said policymakers in advanced economies had responded decisively to financial stability risks in the wake of bank collapses but even so vigilance was needed. "So, we continue to monitor developments closely and are assessing potential implications for the global economic outlook and global financial stability," she said, adding that the IMF was paying close attention to the most vulnerable countries, particularly low-income countries with high levels of debt.
She also warned that geo-economic fragmentation could split the world into rival economic blocs, resulting in "a dangerous division that would leave everyone poorer and less secure."
China's strong economic rebound, with projected GDP growth of 5.2% in 2023, offered some hope for the world economy, with China expected to account for around one-third of global growth in 2023. The IMF estimates that every 1 percentage point increase in GDP growth in China results in a 0.3 percentage point rise in growth in other Asian economies, she said.
Georgieva urged policymakers in China to work to raise productivity and rebalance the economy away from investment and towards more durable consumption-driven growth, including through market-oriented reforms to level the playing field between the private sector and state-owned enterprises. Such reforms could lift real GDP by as much as 2.5% by 2027, and by around 18% by 2037, Georgieva said.
"To get there, the social protection system will need to play a central role through higher health and unemployment insurance benefits to cushion households against shocks," Georgieva said. She said rebalancing China's economy would also help Beijing reach its climate goals, since moving to consumption-led growth would cool energy demand, reducing emissions, and easing energy security pressures. Doing so, she said, could reduce carbon dioxide emissions by 15% over the next 30 years, resulting in a fall in global emissions of 4.5% over the same period.
Georgieva reiterated her view that the IMF projected the world economy to see growth slow to just under 3% this year, due to continued fallout from the pandemic, the war in Ukraine, and tighter monetary policies. This is compared to the historic average of 3.8%, according to Georgieva, and down from 3.2% in 2022.
Despite the challenges, she also pointed to the emergence of "green shoots" in China, where the IMF expects the recently reopened economy to expand by 5.2% this year.
ABOUT THE AUTHOR
Chinonso Dioha is a highly-skilled professional SEO article writer, data analyst, and web content specialist with over 3+ years of experience writing viral articles, SEO articles, blog posts, marketing articles, health articles, and financial articles. He possesses thorough expertise in high-quality research, meeting and surpassing editorial objectives, and delivering high-quality service. Specialities include metaverse, e-commerce, technology, business, call-to-action, buying guides, how-to – articles, product reviews, sales and lots more.
ABOUT THE REVIEWER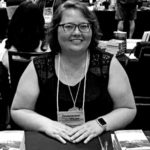 Kristina Knight is a freelance writer with more than 15 years of experience writing on varied topics. Kristina's focus for the past 10 years has been the small business, online marketing, and banking sectors, however, she keeps things interesting by writing about her experiences as an adoptive mom, parenting, and education issues. Kristina's work has appeared with BizReport.com, NBC News, Soaps.com, DisasterNewsNetwork, and many more publications.
+ 3 sources
Bizreport Advisor adheres to strict editorial integrity standards avoids using tertiary references. We have strict sourcing guidelines and rely on peer-reviewed studies, academic research. To ensure the accuracy of articles in Bizreport, you can read more about the editorial process here.
Remarks by Managing Director Kristalina Georgieva at the 2023 China Development Forum. IMF. Published March 26, 2023. Accessed March 27, 2023. https://www.imf.org/en/News/Articles/2023/03/25/032623md-china-development-forum-remarks

赵满丰. IMF sees "green shoots" in China. www.chinadaily.com.cn. Published March 26, 2023. Accessed March 27, 2023. https://www.chinadaily.com.cn/a/202303/26/WS641fffc6a31057c47ebb68fd.html

Hirtenstein PK and A. Deutsche Bank Stock Falls on Contagion Fears. WSJ. Published March 24, 2023. Accessed March 27, 2023. https://www.wsj.com/articles/deutsche-bank-stock-tumbles-on-contagion-fears-1250eb04