General Motors Offers Buyouts to Trim Costs Amid Electric Vehicle Transition
All products recommended by Bizreport are selected by our editorial team, independent of our parent company. Some of our stories include affiliate links. If you buy something through one of these links, we may earn an affiliate commission.
General Motors (GM) is offering buyouts to most of its U.S. salaried workforce and some global executives in an effort to trim costs as it makes the transition to electric vehicles. The decision to offer buyouts comes at an uncertain time for the auto industry, which is in the midst of a transition from internal combustion to electric vehicles.
GM has a goal of selling only electric passenger vehicles by 2035, which requires more research and development spending on both types of vehicles, as well as huge capital outlays for battery factories and updating assembly plants, as well as spending to get scarce metals needed for EVs. To prepare for this, the Detroit automaker aims to accelerate attrition and meet its previously announced goal of $2 billion in cost cuts by the end of next year.
Although GM's auto sales remain strong, the company is seeing prices for its vehicles starting to ease. CFO Paul Jacobson told an analyst conference in February that the cost cuts would be accomplished in part by filling only strategically important jobs vacated due to attrition. He also said that the $2 billion in cost cuts were being made to prepare for any potential economic downturn or recession.
Offers will go to white-collar workers with at least five years of service, and global executives who have been with the company at least two years. The company says the offers also are designed to avoid any possible firings at a later date. CEO Mary Barra told analysts in January that GM wasn't planning for any layoffs. U.S. salaried workers are being offered one month of pay for every year of service, up to 12 months. They'll also be offered health COBRA health care and part of the bonuses they would receive this year.
Guidehouse Research e-Mobility analyst Sam Abuelsamid said the cost cuts may be needed because there's significant risk of a slowdown in auto sales, just as automakers are starting to increase production that was hobbled by a global shortage of computer chips. "Up to this point, the auto markets have been pretty lucky because there has been so much pent-up demand over the last couple of years," he said. "Over the course of this year, it's going to get to the point where that supply and demand even out." GM and other automakers are also offering few lower-cost models these days, so they're looking at a smaller number of buyers who can afford their vehicles, Abuelsamid said.
GM plans to cut discretionary spending companywide and focus on growth initiatives to make benefits come faster. The company said on Thursday that it also will cut costs by reducing the complexity of its vehicles and more sharing of components between both internal combustion and electric models.
The $2 billion in cost cuts, announced with GM's fourth-quarter earnings, will be accomplished in part by filling only strategically important jobs vacated due to attrition. Automakers like GM face huge outlays to convert factories from making combustion vehicles to electric. GM's "Factory Zero" in Detroit went through the conversion, but just about everything inside the walls was changed, according to Abuelsamid.
Employees who want to take the buyouts have to sign up by March 24, and those who are approved for the packages have to leave the company by June 30. Although it is unclear how many workers GM is targeting, the company has about 58,000 salaried workers in the U.S.
The offers are part of GM's broader strategy to become a leader in the electric vehicle market. The company recently announced plans to introduce 30 new electric vehicles globally by 2025. The switch to electric vehicles is not only driven by consumer demand but also by government regulations to reduce greenhouse gas emissions.
ABOUT THE AUTHOR
Chinonso Dioha is a highly-skilled professional SEO article writer, data analyst, and web content specialist with over 3+ years of experience writing viral articles, SEO articles, blog posts, marketing articles, health articles, and financial articles. He possesses thorough expertise in high-quality research, meeting and surpassing editorial objectives, and delivering high-quality service. Specialities include metaverse, e-commerce, technology, business, call-to-action, buying guides, how-to – articles, product reviews, sales and lots more.
ABOUT THE REVIEWER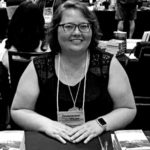 Kristina Knight is a freelance writer with more than 15 years of experience writing on varied topics. Kristina's focus for the past 10 years has been the small business, online marketing, and banking sectors, however, she keeps things interesting by writing about her experiences as an adoptive mom, parenting, and education issues. Kristina's work has appeared with BizReport.com, NBC News, Soaps.com, DisasterNewsNetwork, and many more publications.
+ 4 sources
Bizreport Advisor adheres to strict editorial integrity standards avoids using tertiary references. We have strict sourcing guidelines and rely on peer-reviewed studies, academic research. To ensure the accuracy of articles in Bizreport, you can read more about the editorial process here.
General Motors sets goal of going largely electric by 2035. AP NEWS. Published April 20, 2021. Accessed March 10, 2023. https://apnews.com/article/gm-electric-vehicles-auto-industry-9308f9f3fcfbc1cffd0f9d18864dbcca

GM plans $2 billion in cost cuts after record 2022 earnings. Automotive News. Published January 31, 2023. Accessed March 10, 2023. https://www.autonews.com/earnings-reports/gm-plans-2b-cost-cuts-after-record-2022-earnings

General Motors To Launch 30 New EVs By 2025. GMAuthority. Published November 19, 2020. Accessed March 10, 2023. https://gmauthority.com/blog/2020/11/general-motors-to-launch-30-new-evs-worldwide-by-2025/#:~:text=These%2030%20new%20EVs%20will,by%20the%20end%20of%202025.

GM spending $760M to convert Toledo factory to make EV parts. AP NEWS. Published September 23, 2022. Accessed March 10, 2023. https://apnews.com/article/technology-ohio-toledo-af8c97a41debc383157e4fd0884ee19b