Delaware judge to decide on validity of Elon Musk's $56B pay package from Tesla
All products recommended by Bizreport are selected by our editorial team, independent of our parent company. Some of our stories include affiliate links. If you buy something through one of these links, we may earn an affiliate commission.
Tesla CEO Elon Musk's controversial $56 billion pay package is now awaiting a ruling from a Delaware judge, after five days of testimony and arguments from both sides. The case will decide whether the pay package was justified by the company's explosive growth or undermined by a flawed process.
Musk and the Tesla directors named as defendants testified repeatedly that the package achieved what it set out to do — deliver 10-fold growth in the company's stock price, enriching investors and Musk. The package allows Musk to buy 1% of Tesla's stock at a deep discount each time escalating performance and financial targets are met. Otherwise, Musk gets nothing.
During the trial, directors said the pay package was meant to ensure Musk guided the electric vehicle maker through a critical phase when he could have focused on his rocket company SpaceX or tunneling venture The Boring Co. Musk, in turn, told the board he wanted a huge package to finance his dream of travel to Mars, or as he testified, to make "life multi-planetary in order to ensure the long-term survival of consciousness."
The case has been ongoing since 2018, when Tesla shareholder Richard Tornetta filed a lawsuit against the company's board of directors, alleging that they had breached their fiduciary duties by approving the pay package. Much of the trial focused on the information provided to shareholders before they approved the plan. Tornetta's lawyers tried to show Tesla concealed that three targets of the package were likely to be quickly met.
"The plaintiff portrayed the directors as personal friends or business partners of Musk, who was the link to their wealth," reported Reuters. "The directors tried to show they could hold the line against Musk's demands. But evidence of extracting concessions was limited to the best method for accounting for the stock grants and a requirement that Musk had to hold his stock for five years."
According to Bloomberg, Eric Talley, a professor at Columbia Law School who has been following the case, said, "My sense is that even though it went all the way to trial, a ruling is going to favor Mr. Musk." However, it will be months before Judge Joseph Slights III rules on the case, and the decision can be appealed to the Delaware Supreme Court.
The controversial pay package has been a source of criticism for Tesla and Musk, with some arguing that it sets a bad precedent for executive compensation. However, Musk's supporters argue that his unique vision and leadership style have been integral to Tesla's success, and that the pay package is a reflection of that.
"He's like a Labrador retriever. He sees a ball and he runs after it," said Talley. "You could almost make an argument they didn't pay him enough because he ran off after Twitter."
Regardless of the ruling, the controversy surrounding Musk's pay package highlights the ongoing debate over executive compensation and the balance between rewarding success and incentivizing ethical and responsible behavior.
ABOUT THE AUTHOR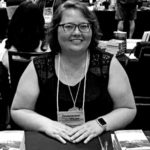 Kristina Knight is a freelance writer with more than 15 years of experience writing on varied topics. Kristina's focus for the past 10 years has been the small business, online marketing, and banking sectors, however, she keeps things interesting by writing about her experiences as an adoptive mom, parenting, and education issues. Kristina's work has appeared with BizReport.com, NBC News, Soaps.com, DisasterNewsNetwork, and many more publications.