Credit Crunch To Have Negative Ramifications For Small Business Owners
All products recommended by Bizreport are selected by our editorial team, independent of our parent company. Some of our stories include affiliate links. If you buy something through one of these links, we may earn an affiliate commission.
Smaller American firms have been severely hurt by the banking turmoil since they depend disproportionately on smaller banks. Following the recent failure of Silicon Valley Bank and Signature Bank, certain lenders, especially small and midsize banks that cater to small businesses, may be obliged to further tighten loans because they are experiencing a loss of deposits and must therefore maintain capital.
According to the most recent Biz2Credit Small Business Lending Index, which was released in February, banks are being more cautious due to the economic recession, and the acceptance rates for small business loan requests at big banks have decreased for nine months in a row. Just 14.2% of applications were approved by the bigger banks in February, down from 28.3% in February 2020. About 20% of loan requests were approved by small banks in February, compared to about 50% in early 2020, before the pandemic began.
This means small firms, which are a significant source of employment and economic innovation, will be left behind as a result.
BACKGROUND
Smaller firms are more affected by a credit crunch than larger ones since they have fewer financing options available to them. Due to rising interest rates, small business borrowing was already restricted. Nearly 70% of commercial and industrial loans to small enterprises come from institutions with assets under $250 billion, and 30% come from institutions with assets under $10 billion.
Small businesses, however, have been the most negatively impacted by credit tightening since a resurgence in banking system stress started in March since they disproportionately rely on the smaller banks that have struggled the most recently.
With smaller banks tightening loans due to the banking crisis, more than 75% of small business owners express concern about their ability to access money.
IMPACT
The collapse of Silicon Valley Bank shook international markets and brought banks to light. Nearly three-quarters of respondents believe inflationary pressures have worsened over the past three months, despite government assertions that inflation is slowing, and nearly half report lower profits than before the outbreak.
According to a survey by Goldman Sachs, 77% of small firms worry about access to cash, citing the Federal Reserve's rapid interest rate increases and tighter lending brought on by stress in the banking system.
The labour market is still extremely tight, which is pushing wages up. The Labour Department said on Friday that the Fed's preferred inflation gauge—the core personal consumption expenditures price index excluding volatile food and energy prices—rose 0.4% in April and 4.7% from a year earlier, or more than double the central bank's 2% inflation objective.
Despite the fact that the Fed's campaign against inflation has not yet succeeded in its goals, a reduction in lending caused by financial instability may impede economic development and negate the need for further rate increases.
Finally, respondents are worried that Congress may fail in its talks to raise the federal government's debt ceiling, which would have a negative impact on nearly two-thirds of small businesses.
SUMMARY
As rising interest rates affect people's capacity to pay off existing business debt, they have placed their aspirations on hold. Nobody is certain of the precise time when the federal government will be unable to make its debt payments. But it is certain that a default would have terrible consequences for owners of small businesses.
ABOUT THE AUTHOR
A professional with 23 years of experience in the areas of Business, Market & Financial Research covering both primary and secondary modes of research. Worked on and managed multiple projects across industries addressing businesses' problem areas, identifying growth opportunities, and presenting key consumer insights for FMCG, Pharma, Beauty, Health & Wellness, and Sustainability, across markets. Strong problem solving and training skills, competency in managing complex projects through large virtual teams across geographies. Current profile includes managing the entire project lifecycle with involving Client management, Team Management and Project Management
ABOUT THE REVIEWER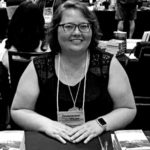 Kristina Knight is a freelance writer with more than 15 years of experience writing on varied topics. Kristina's focus for the past 10 years has been the small business, online marketing, and banking sectors, however, she keeps things interesting by writing about her experiences as an adoptive mom, parenting, and education issues. Kristina's work has appeared with BizReport.com, NBC News, Soaps.com, DisasterNewsNetwork, and many more publications.
+ 4 sources
Bizreport Advisor adheres to strict editorial integrity standards avoids using tertiary references. We have strict sourcing guidelines and rely on peer-reviewed studies, academic research. To ensure the accuracy of articles in Bizreport, you can read more about the editorial process here.
Jim Tyson. Most small businesses worry about credit squeeze: Goldman. CFO Dive. Published May 26, 2023. Accessed May 28, 2023. https://www.cfodive.com/news/most-small-businesses-worry-credit-squeeze-goldman-inflation-economy/651451/

Small business owners in US feel the credit crunch. The Times of India. https://timesofindia.indiatimes.com/world/us/small-business-owners-feel-the-credit-crunch/articleshow/99409234.cms?from=mdr. Published April 11, 2023. Accessed May 28, 2023.

More Than 75% of Surveyed Small Businesses are Worried About Access to Credit. Goldman Sachs. Published May 16, 2023. Accessed May 28, 2023. https://www.goldmansachs.com/intelligence/pages/more-than-75-percent-of-surveyed-small-businesses-are-worried-about-credit.html

MAE ANDERSON, ANNE D'INNOCENZIO. Small business owners feel the credit crunch. AP NEWS. Published April 11, 2023. Accessed May 28, 2023. https://apnews.com/article/small-business-credit-crunch-lending-f09741c39bd0e5e9a8ea51c272143365