COVID-19's Impact On American Small Businesses: A Tale Of Survival
All products recommended by Bizreport are selected by our editorial team, independent of our parent company. Some of our stories include affiliate links. If you buy something through one of these links, we may earn an affiliate commission.
Small businesses have long been recognized as the backbone of the American economy, responsible for creating two out of every three jobs over the past 25 years, according to the Department of Labor. Yet, the past two years have been notably turbulent for this vital sector, with the COVID-19 pandemic and ensuing economic upheaval making survival a constant battle.
For numerous small firms and startups, the global pandemic has brought an array of financial challenges, which include increased competition for the workforce, unprecedented inflation rates, and enhanced borrowing costs due to federal measures to control inflation. This struggle has been particularly acute for smaller businesses, as surveys reveal an increasingly pessimistic sentiment among business owners. This dire outlook is worsened by the fact that large corporations, with deeper pockets and more substantial safety nets, have proven more resilient.
Financial struggles
Small business owners were engaged in a desperate game of financial cat-and-mouse, as they battled escalating costs of commodities, unpredictable workforce dynamics, and a sharp decrease in foot traffic. Despite demonstrating admirable adaptability throughout the pandemic, the future of their business hangs in the balance.
The financial struggle of small businesses isn't confined to a single region or industry. In a somewhat ironic twist, a wave of new businesses arose during the pandemic, only to encounter the same, if not heightened, financial barriers. Many businesses found customer resistance to price increases even as ingredient costs soared.
Adjusting to this challenging financial landscape, many business owners are drawing on all their resourcefulness. News stories show how coffee shop owners incorporated a grocery market to buoy sales. On the financial front, the necessity of stringent planning has never been more pronounced. Harnessing programs like the SBA's debt relief payments that offer a reprieve on principal, interest, and fees, can provide vital breathing space.
Compounding these challenges is the fact that smaller businesses and those owned by individuals of color often face substantial hurdles in accessing traditional bank loans, leaving them vulnerable to exorbitant interest rates from online lenders. Even with initiatives to improve credit access like the $10 billion allocated by Congress, the journey to financial recovery remains an uphill one.
Rescue operations
Despite these formidable obstacles, however, the story of America's small businesses isn't solely one of doom and gloom. Throughout the pandemic, numerous initiatives were launched by the Small Business Administration (SBA) to support businesses financially hit by COVID-19. These initiatives included programs such as the Paycheck Protection Program (PPP), the Economic Injury Disaster Loans (EIDL), and the Shuttered Venue Operators Grants (SVOG).
These programs provided crucial lifelines for many small businesses. For instance, the PPP, though concluded in May 2021, provided loans to help keep workers employed, with the potential for loan forgiveness if certain conditions were met. Similarly, the EIDL program offered vital support to businesses experiencing a downturn in revenue due to the pandemic. In addition, the SBA also offered debt relief payments to cover principal, interest, and fees for certain loans disbursed before September 2020.
Despite these efforts, however, it is clear that additional measures are necessary to fortify the future of small businesses in America. Advocates for the sector are pushing for streamlined SBA loan programs, deferred payments on SBA loans issued during the pandemic, and increased government contracts for small businesses.
As the struggle continues, the resilience, resourcefulness, and unwavering determination of small businesses remain a beacon of hope. Indeed, the current situation underscores the critical need for more robust and sustainable financial support mechanisms, as these businesses continue to play a key role in the nation's economic recovery. The road ahead may be challenging, but the spirit of the American small business is undeterred.
ABOUT THE AUTHOR
Vignesh is a principal correspondent (data) with India's leading national English daily. He manages a team of three journalists with whom he runs the Data Point section, which appears on the op-ed page five days a week and online. He also runs a data related youtube channel, a data podcast and a data newsletter.
ABOUT THE REVIEWER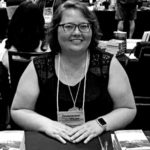 Kristina Knight is a freelance writer with more than 15 years of experience writing on varied topics. Kristina's focus for the past 10 years has been the small business, online marketing, and banking sectors, however, she keeps things interesting by writing about her experiences as an adoptive mom, parenting, and education issues. Kristina's work has appeared with BizReport.com, NBC News, Soaps.com, DisasterNewsNetwork, and many more publications.
+ 6 sources
Bizreport Advisor adheres to strict editorial integrity standards avoids using tertiary references. We have strict sourcing guidelines and rely on peer-reviewed studies, academic research. To ensure the accuracy of articles in Bizreport, you can read more about the editorial process here.
Office Of Advocacy. Small Business Facts: Small Business Job Creation. SBA's Office of Advocacy. Published April 26, 2022. Accessed May 24, 2023. https://advocacy.sba.gov/2022/04/26/small-business-facts-small-business-job-creation/

SBA debt relief. SBA debt relief. Accessed May 24, 2023. https://www.sba.gov/funding-programs/loans/covid-19-relief-options/sba-debt-relief

Dua A, Ellingrud K, Mahajan D, Silberg J. Which small businesses are most vulnerable to COVID-19–and when | McKinsey. www.mckinsey.com. Published June 18, 2020. Accessed May 24, 2023. https://www.mckinsey.com/featured-insights/americas/which-small-businesses-are-most-vulnerable-to-covid-19-and-when

Small Business Administration. Paycheck Protection Program. Paycheck Protection Program. Accessed May 24, 2023. https://www.sba.gov/funding-programs/loans/covid-19-relief-options/paycheck-protection-program

Economic Injury Disaster Loans. Economic Injury Disaster Loans. Accessed May 24, 2023. https://www.sba.gov/funding-programs/disaster-assistance/economic-injury-disaster-loans

Shuttered Venue Operators Grant. Shuttered Venue Operators Grant. Accessed May 24, 2023. https://www.sba.gov/funding-programs/loans/covid-19-relief-options/shuttered-venue-operators-grant