Boosting Local Businesses: MVCC's Annual Recognition Awards
All products recommended by Bizreport are selected by our editorial team, independent of our parent company. Some of our stories include affiliate links. If you buy something through one of these links, we may earn an affiliate commission.
In a grand celebration of local entrepreneurship, the Merrimack Valley Chamber of Commerce (MVCC) is preparing to recognize and award businesses and organizations across diverse sectors at their Annual Small Business Recognition Awards Program. The ceremony is slated to take place next month at the prestigious Renaissance Golf and Country Club in Haverhill, a location renowned for hosting significant business events.
This year, the Awards Program will honor over two dozen local establishments for their business resilience, especially in the face of unprecedented economic challenges due to the pandemic. Among the esteemed nominees are Maria's Restaurant and the Veterans Northeast Outreach Center, recognized for their tenacious "Perseverance" despite an arduous business environment.
Furthermore, the Chamber is amplifying its efforts to create networking opportunities for its members through a series of events, including a Networking Breakfast at Spark Fitness and Tennis Club and a "Know Your Neighbor" Business Networking Mixer at Studios 15. These initiatives are expected to enhance business prospects and inter-business connections, providing an avenue for members to showcase their products and services.
Greater Haverhill Chamber of Commerce
Concurrently, the Greater Haverhill Chamber of Commerce is also poised to conduct its 107th annual awards dinner at the Haverhill Country Club. The event will feature significant business leaders, including Vin Cipolla, president and CEO of Historic New England. This gathering will celebrate not only the annual accomplishments of the business community but also the impact individuals have made on the region.
The Chamber's initiative also involves learning opportunities, such as exploring fraud protection for businesses, with a presentation by TD Bank. These efforts underscore the commitment of the Chamber to enhance the skillsets of its members and help them navigate the ever-evolving business landscape.
Additionally, the city of Haverhill is venturing into forward-thinking industries with the development of a new Advanced Manufacturing Business Park, a Life Sciences/Food Tech Innovation Center, and an expansion of the existing Ward Hill Business Park. This initiative forms part of the larger plan to establish Haverhill as a regional hub for smart manufacturing and high-growth industries.
Fostering Collaboration
Under the same auspices, the Merrimack Valley Chamber of Commerce and the Bank of New England are set to organize a Golf Spectacular at the Indian Ridge Country Club. The event aims to foster networking and collaboration in a more relaxed setting.
Moreover, the Professional Center for Child Development has announced a rebranding to Partners in Child Development, underlining the importance of partnerships in modern times. This development reflects the spirit of collective effort and collaboration the Chamber is keen to promote among its members.
Collectively, these events and recognitions encapsulate the dynamic and versatile initiatives undertaken by the Merrimack Valley Chamber of Commerce. It's a vibrant testament to the organization's commitment to uplift the business community, recognize their resilience, promote networking, and encourage ongoing learning and development, setting the stage for a thriving future.
ABOUT THE AUTHOR
Vignesh is a principal correspondent (data) with India's leading national English daily. He manages a team of three journalists with whom he runs the Data Point section, which appears on the op-ed page five days a week and online. He also runs a data related youtube channel, a data podcast and a data newsletter.
ABOUT THE REVIEWER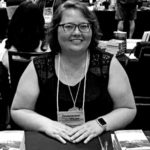 Kristina Knight is a freelance writer with more than 15 years of experience writing on varied topics. Kristina's focus for the past 10 years has been the small business, online marketing, and banking sectors, however, she keeps things interesting by writing about her experiences as an adoptive mom, parenting, and education issues. Kristina's work has appeared with BizReport.com, NBC News, Soaps.com, DisasterNewsNetwork, and many more publications.
+ 4 sources
Bizreport Advisor adheres to strict editorial integrity standards avoids using tertiary references. We have strict sourcing guidelines and rely on peer-reviewed studies, academic research. To ensure the accuracy of articles in Bizreport, you can read more about the editorial process here.
2023 ACC Annual Awards Breakfast Program. Merrimack Valley Chamber of Commerce. Published 2023. Accessed May 22, 2023. https://web.merrimackvalleychamber.com/events/2023ACC%20Annual%20Awards%20Breakfast%20Program-7473/details

Annual Dinner. haverhillma.chambermaster.com. Accessed May 22, 2023. http://haverhillma.chambermaster.com/events/details/annual-dinner-5140291

Greater Haverhill Chamber of Commerce, Greater Haverhill Foundation. Smart Summit – Greater Haverhill Chamber. haverhillchamber.com. Accessed May 22, 2023. https://www.haverhillchamber.com/summit-on-smart-manufacturing-resiliency/

MVCC Annual Golf Spectacular at Indian Ridge Country Club! Merrimack Valley Chamber of Commerce. Accessed May 22, 2023. https://web.merrimackvalleychamber.com/events/MVCC-Annual-Golf-Spectacular-at-Indian-Ridge-Country-Club-Advance-Notice-7364/details