Bed Bath & Beyond to close half of Maryland stores in turnaround plan
All products recommended by Bizreport are selected by our editorial team, independent of our parent company. Some of our stories include affiliate links. If you buy something through one of these links, we may earn an affiliate commission.
Bed Bath & Beyond, a popular retailer specializing in home furnishings and domestic merchandise, has announced that it will close about half of its stores in Maryland, including three in the Baltimore region. The move comes as the company adapts to shifting consumer habits and adjusts its business model to focus on more profitable and geographically advantageous locations.
As part of its turnaround plan, Bed Bath & Beyond is set to close stores in Annapolis, Bel Air, Westminster, Ocean City, Hagerstown, Germantown, and California in St. Mary's County. Store closing sales are expected to take place over the next few weeks and months, with the company aiming to keep operating about 360 Bed Bath & Beyond stores and an additional 120 stores under the buybuy BABY banner across the U.S.
The decision to close these stores is part of a broader effort to optimize Bed Bath & Beyond's store portfolio and focus on the most profitable locations, according to a company statement. The retailer has been conducting a comprehensive, store-by-store analysis of its portfolio to ensure that it can grow profitably while also providing the best possible service to its customers.
In a news release on Feb. 7, the company highlighted the growing importance of online sales in its overall revenue mix, noting that it expects e-commerce to make up an increasing share of its sales going forward. The retailer had previously announced in January that it was on track to close a total of 150 stores as part of its turnaround plan.
The closure of Bed Bath & Beyond stores in Maryland is likely to have a significant impact on local communities, particularly in the affected areas. The company has not yet announced any plans to open new stores or expand its presence in the state, but it remains committed to serving its customers both in-store and online.
The news of the store closures has been met with disappointment by some customers, who have expressed their sadness at losing a beloved retailer. However, many have also recognized the need for Bed Bath & Beyond to adapt to changing market conditions and remain competitive in an increasingly challenging retail landscape.
Overall, the closure of Bed Bath & Beyond stores in Maryland is a reflection of the broader challenges facing traditional brick-and-mortar retailers in the current environment. As consumers continue to shift their shopping habits towards e-commerce, retailers will need to continue to evolve and adapt in order to stay relevant and profitable in the years ahead.
ABOUT THE AUTHOR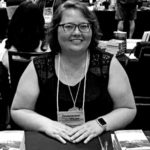 Kristina Knight is a freelance writer with more than 15 years of experience writing on varied topics. Kristina's focus for the past 10 years has been the small business, online marketing, and banking sectors, however, she keeps things interesting by writing about her experiences as an adoptive mom, parenting, and education issues. Kristina's work has appeared with BizReport.com, NBC News, Soaps.com, DisasterNewsNetwork, and many more publications.