Top 7 Best Websites To Research Stocks 2023
The Motley Fool
Best Overall
TipRanks
Most user-friendly stock research website
Seeking Alpha
Best for stock picks and research
Investing in the stock market can be an excellent long-term strategy way to grow your wealth. However, with thousands of stocks available, it can be challenging to determine the stocks to invest in – this is where stock research websites earn their buck. These websites provide valuable information to investors about companies and stocks to guide their investment decisions. This article explores the best stock research websites in 2023.
What is a Stock Research Website?
A stock research website is a platform that provides investors with information on publicly traded companies and their stocks. These websites offer various tools and resources that help investors analyze stocks and make informed investment decisions. Some of the information on these websites includes financial statements, earnings reports, stock prices, analyst ratings, and news articles related to the company.
Read More: Best Stock Apps 2023
7 Best Websites To Research Stocks 2023
Top 7 Best Stock Research Websites March 2023
The Motley Fool
Read The Motley Fool Reviews
The Motley Fool is a stock research website founded in 1993 by the Gardner brothers. Motley Fool has two popular subscription services – Stock Advisor and Rule Breakers – and offers investment newsletters, stock recommendations, and opinions. The Motley Fool Stock Advisor provides ideas for stock picking that often outperform the market and includes additional research and data to support recommendations. The Rule Breakers option focuses on high-growth stocks that are expected to beat the market performance in the upcoming years.
In-depth market analysis
Educational resources
Access to exclusive stock picks
Portfolio management tools
Costly subscription
Aggressive stock picks
The Motley Fool is one of the best stock market websites. Its services include stock market research, analysis, portfolio management, education, and investment advice. Its premium subscription includes exclusive stock picks, in-depth market analysis, daily stock watchlists, and educational materials. Additionally, the website offers investment newsletters with regular updates on market conditions and trends. The annual cost of the Epic Bundle is $499, while it costs $199 for the Stock Advisor plan.
TipRanks
Read TipRanks Reviews
TipRanks is a platform that provides simplified institutional-level data for individual investors for stock analysis and market research. TipRanks' unique feature is the ability to present individual analyst ratings and price targets, rather than just brokerage recommendations and price targets. This level of transparency allows investors to follow the best experts. TipRanks also provides the performance records of individual analysts in the stocks they cover.
Several data-driven research tools
User-friendly platform
Easily track professional analysts
Daily alerts for stocks and analysts
Limited features in the free plan
No monthly payment options
TipRanks offers various tools, including those that help investors find new investment ideas. The platform supports complete stock analysis, including alternative datasets, such as analyst consensus, news sentiment, website traffic, risk analysis, and financial blogger recommendations. The Smart Portfolio tool combines these data to provide investors with a comprehensive analysis of their holdings. It also provides stock market news and a streaming service.
TipRanks offers flexible subscription models – a $34/month monthly plan, a $29/month yearly plan, and a $19/month 3-year plan, which includes one free year.
Seeking Alpha
Read Seeking Alpha Reviews
Seeking Alpha is a platform that crowdsources investment information and research from various sources. Founded in 2004, Seeking Alpha is a popular financial information source for investors. The website is free to use, with three plans available. Two plans require a subscription fee for more in-depth information and analysis. The company's key selling point is its focus on independent research and user-generated content, with a rich range of investment ideas.
Portfolio monitoring and real-time alerts
Factor grading
Exclusive stock screener
Different stock metrics
Charts could be better
The Pro plan is costly at $2,399 upfront
No refunds
Seeking Alpha is a reputable resource for professional and novice investors. The site boasts many contributors who publish articles and investment research. Seeking Alpha also offers Premium and Pro subscription services that provide access to more comprehensive financial information. While the basic plan is free and includes features such as following authors, receiving newsletters, and posting blogs, upgrading unlocks additional powerful tools.
Additional benefits of Seeking Alpha Pro:
Pro content and newsletters
Seeking Alpha Author and Performance Ratings
Stock Quant Ratings
Idea screener/ filter
Ad-free experience
If you're searching for a one-stop shop with all the data you need to choose wisely and select stocks, Seeking Alpha should do the job.
Morningstar Inc.
Read Morningstar Inc. Review
Morningstar is a robust online stock research tool, provides reliable data and analysis of global stocks and bonds. Its features include portfolio tracking, stock quotes, price alerts, financial news, analyst reports, and portfolio analysis. Investors can utilize the ETF screener to search for stocks and ETFs based on predefined criteria. Furthermore, Morningstar's research center offers in-depth research reports, including technical analysis, investment ratings, and educational resources. The company's selling point is its independence, providing unbiased research and analysis on stocks, mutual funds, and ETFs with a wide range of stock analysis tools and educational resources.
In-depth stock screening tools
Portfolio tracking and stock analysis tools
User-friendly interface
Comprehensive research coverage
Costly subscription fees
User experience needs improvement
Morningstar is a globally regarded equity research firm, particularly suitable for long-term investors. The website does not offer technical analysis or buy/sell indicators. Instead, it is an excellent resource for investors looking to understand and allocate their budget to suitable assets and investments. The premium membership costs $199 per year, a bargain for many investors.
As a Morningstar premium investor, you can:
Perform stock research with stock screeners
Get access to premium data and stock ratings
Get a 360-degree view of your stock portfolio with Portfolio X-Ray
For investors searching for basic analysis, Morningstar is excellent. The absence of technical research could be frustrating for knowledgeable or technical investors. It best suits investors seeking hard facts to build lucrative portfolios.
Atom Finance
Read Atom Finance Reviews
Atom Finance is a platform that offers investment research services to subscribers. It aims to provide the same level of information to regular investors and professionals. The platform offers various resources, such as stock screeners, real-time performance updates for the entire portfolio of the member, an SEC filings search engine, and comprehensive analytical reports. It is a subscription-based service. The company's key selling point is its low pricing compared to other platforms.
Lower pricing compared to competitors
7 days free trial
Ability to sync your investment accounts across multiple brokerages
No crypto research or account aggregation
Extra charges for additional services
Unable to automate trades
Atom Finance is a cost-effective investment research platform that caters well to active stock investors. Although it may not provide adequate features for short-term technical traders, the platform's suite of tools is strong for buy-and-hold individual stock pickers. Atom Finance is a less expensive alternative and is useful for investors to make more informed investment decisions.
If you're new to investing in individual stocks, the data provided by Atom Finance may be excessive. However, if you want to expand your investment knowledge, Atom is a great bridge between free information and more advanced solutions like Bloomberg Terminal.
Stock Rover
Read Stock Rover Reviews
Stock Rover is a very efficient tool for investors to conduct investment research. It has a well-organized design with cutting-edge features and functionalities. The company's key selling point is its comprehensive stock research platform that offers advanced charting and technical analysis tools, financial metrics, and the ability to screen and compare multiple securities.
Real-time executive summary research reports
Exclusive scoring systems
Several screening metrics
No mobile application
No crypto or forex data
Stock Rover is a top-rated stock research website for fundamental data analysts and an excellent stock tracking app. The platform allows you to connect your brokerage accounts directly to Stock Rover, enabling you to manage your portfolios in one place.
While the Stock Rover Essentials plan costs $7.99/month, the premium plan costs $17.99/month, and the premium plus plan costs $27.99/month. Here are some benefits of the premium plus plan:
Custom metrics
Powerful stock and ETF screening
Valuation and ratio charts
Much higher data limits
Top priority email support
Stock Rover presents critical financial data in a user-friendly format, utilizing tables, charts, colors, and other attractive features.
TradingView
Read TradingView Reviews
TradingView is a powerful research tool that benefits investors looking for technical analysis and charting. In addition to its stand-alone platform, TradingView offers an API common to finance websites, including top investment apps that integrate TradingView tools within their platform. The company's selling point is its community-driven platform that offers real-time market data, charting and technical analysis tools, and a community of traders and investors who share trading ideas and strategies.
Superior charting system in HTML 5
Supports many asset classes
Server-side alerting system
Backtesting trading strategies
Low-quality profiling of some asset classes
Customer support can be improved
TradingView is a software tool for investment research that focuses on technical analysis and is best suited for the daily trading needs of stock traders. It provides live market data and allows users to create charts, monitor stock portfolios, and share technical charts and insights with trading groups. TradingView offers a free plan with basic services, but paid plans with additional features are available for $14.95 to $59.95.
As a TradingView subscriber, you will get access to:
Volume profile indicators
Multiple timeframes
12+ alert conditions in real-time
TradingView is dependable, thorough, and contains most of the trading-related necessities. Notwithstanding the minor drawbacks, it is a no-brainer at its price.
How Do Stock Research Websites Work?
Stock research websites work by aggregating data from various sources and presenting it in a user-friendly format. These websites use algorithms and machine learning to analyze data and provide investors with insights into the performance and potential of a company. Some stock websites offer tools that allow investors to create customized watchlists, track market trends, and analyze stocks using technical indicators and charting tools.
Why Should You Use a Stock Market Research Website?
There are several benefits to using a stock market research website. Here are a few reasons you should consider them:
Access to Information – Stock research websites provide investors with access to unlimited information about companies and their stocks. This information can help investors to identify investment opportunities.
Time-Saving – Researching individual stocks can be time-consuming. The best stock research websites save time and effort by offering investors access to all the information they need in one place.
Analytical Tools – Many stock research websites offer analytical tools that can help investors analyze stocks and identify trends. These tools can be useful in identifying potential investment opportunities and minimizing risk.
Education – Stock research websites often provide educational resources and tutorials to help investors understand the stock market and investment strategies.
Is Data on Stock Research Websites Accurate & Reliable?
The accuracy and reliability of data on stock research websites can vary. It is important to choose a reputable website that sources its data from reliable sources. Many of the best stock market websites partner with professional financial institutions and data providers to ensure the accuracy and reliability of their data.
It is also important to note that no website can predict the future performance of a stock. Stock research websites provide investors with information, but investing always carries some risk.
How to Choose the Best Stocks Research Websites?
When selecting from stock market research websites, there are several factors you should consider to choose the best website for your needs.
Costs & Fees
Some websites offer free access to basic features, while others require a subscription or charge fees for premium features. Carefully consider the costs associated with each website and determine whether the fee is concurrent with your portfolio size.
Technical Tools & Analysis
Some websites offer advanced charting and technical analysis tools, while others focus on fundamental analysis. Look at each website's investment strategy and determine which stock research tools and analysis features are most important to you.
Ease to Use
The user-friendliness of a stock research website is another important factor to consider. The website should be easy to navigate, and the features should be intuitive and user-friendly. Also, check whether the website offers mobile access and is compatible with your preferred devices and browsers.
Customer Support
Customer support is very important on any website. The website should have a robust customer support system, including phone, email, and chat support. You should also consider websites with educational resources and tutorials to help users learn how to use the features effectively.
Customer Reviews
Finally, go through customer reviews to determine whether other users have had positive experiences with the website. Reviews provide insights into the data accuracy and analysis reliability of websites. It also tells you about the overall user experience.
Final Thoughts
As an investor, you should consider registering for a stock research website service irrespective of your level of expertise. The seven best stock research websites in 2023, as discussed in this article, offer a variety of features and resources to help investors analyze stocks and identify potential investment opportunities. When choosing a stock research website, it is essential to consider factors such as reputation, features, data sources, and cost to ensure that you select the best website for your needs.
Frequently Asked Questions (FAQs)
How much money do you need to buy stocks?
There is no fixed amount of money required to buy stocks. It depends on the price of the stock and the brokerage fees. Some brokers have a minimum account balance requirement, so you should check with your broker for their specific requirements.
How do you buy stocks online?
To buy stocks online, you need to open an account with an online brokerage firm, fund your account, and then place a buy order for the stock you want to purchase.
How do you find the best stocks to buy?
There is no one-size-fits-all answer to this question. Some investors use fundamental analysis, while others prefer technical analysis. It is important to do your research and find a strategy that works for you. You can use a variety of resources, such as stock research tools, news, stock screener, and investment research websites, to help you identify potential stocks to buy.
What is the best method to research stocks?
To conduct effective stock research, it is advisable to use a stock market analysis tool that provides comprehensive and accurate data points. Alternatively, investors can utilize a stock advisor to directly invest in well-researched stocks.

What website is the best for stock research?
The best stock research website for you depends on your individual needs and preferences. Top websites include Morningstar, TipRanks, Motley Fool, TradingView, Seeking Alpha, and Zacks investment research. Each of these stock analysis websites offers unique features and benefits, so it's important to do your research and find the option that best suits your needs.
What is the best stock research app?
The top stock research apps are browser-based and can be accessed for free or at a low cost from any device. Again, it is important to find an app that provides the research tools and data that align with your investment strategy.
Where can I research new stocks?
You can research new stocks on a variety of websites and apps, including financial news outlets, brokerage firms, and investment research websites. It is important to evaluate the source of information and do your research before making any investment decisions.
What should I look out for when researching stocks?
When researching stocks, you should check a company's financial health, growth potential, competition, and management team. It is also important to consider the overall market conditions and economic indicators that could impact the stock's performance. Additionally, you should evaluate the source and reliability of the information you are using to make investment decisions.
ABOUT THE AUTHOR
Hannah is a seasoned writer based out of Pennsylvania. With years of experience in various writing niches, she provides SEO and on-demand content for Businesses in all industries
ABOUT THE REVIEWER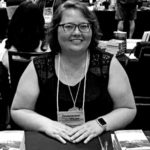 Kristina Knight is a freelance writer with more than 15 years of experience writing on varied topics. Kristina's focus for the past 10 years has been the small business, online marketing, and banking sectors, however, she keeps things interesting by writing about her experiences as an adoptive mom, parenting, and education issues. Kristina's work has appeared with BizReport.com, NBC News, Soaps.com, DisasterNewsNetwork, and many more publications.
+ 6 sources
Investor.gov. Stocks | Investor.gov. www.investor.gov. Published 2022. Accessed March 18, 2023. https://www.investor.gov/introduction-investing/investing-basics/investment-products/stocks

Stock Market | Investor.gov. www.investor.gov. Accessed March 18, 2023. https://www.investor.gov/introduction-investing/investing-basics/glossary/stock-market

How Stock Markets Work | Investor.gov. www.investor.gov. Accessed March 18, 2023. https://www.investor.gov/introduction-investing/investing-basics/how-stock-markets-work

DOE Explains…Machine Learning. Energy.gov. Accessed March 18, 2023. https://www.energy.gov/science/doe-explainsmachine-learning

The Motley Fool. The Motley Fool. The Motley Fool. Published 2019. Accessed March 18, 2023. https://www.fool.com/

TipRanks | Stock Market Research, News and Analyst Forecast. www.tipranks.com. Accessed March 18, 2023. https://www.tipranks.com/