Republic First Bancorp Raises $125 Million in Private Fundraising to Drive Profitability and Enhance Shareholder Value
All products recommended by Bizreport are selected by our editorial team, independent of our parent company. Some of our stories include affiliate links. If you buy something through one of these links, we may earn an affiliate commission.
Republic First Bancorp has entered into a private fundraising agreement to raise $125 million after facing financial turmoil and pressure from an activist investor group. This capital infusion will help support the company's strategic plan, enhance shareholder value, and drive profitability. The deal is expected to close in May and is priced at $2.25 per share. Castle Creek Capital is leading the proposed equity capital raise with a commitment of $60.725 million, while Steve Cohen's family office, Cohen Private Ventures, has committed to participate under the same terms with a $30 million infusion.
Castle Creek Capital, a San Diego investment firm specializing in providing capital to community banks and other financial services companies, will have the right to appoint a director or an observer to the Republic First board and any subsidiary bank board after the closing. Meanwhile, Cohen Private Ventures co-founder, Andrew Cohen, who is also vice-chairman and minority owner of the Mets, serves on Republic First's board of directors and was part of the board faction that broke with former Chairman and CEO Vernon Hill last year.
Republic First said in a statement that the consummation of the capital raise is conditioned on other investors purchasing an additional $34.275 million on the same terms. Additional investors will come from a pool identified by Republic First and its advisors. The bank added that the raise was negotiated and recommended by the Republic First board's strategic review committee, following its review and evaluation of multiple inquiries from third parties regarding potential transactions and alternative strategies.
The capital raise comes two months after the Norcross-Braca group offered Republic First $100 million, at $2.35 per share, for a less than 50% stake in the company and two board seats. The Norcross-Braca activist investor group has been seeking to acquire a large stake in Republic First and install Greg Braca as CEO. The group initially challenged the leadership of Hill and switched from being loose allies with the Madonna board faction to opposing its stewardship of the bank after Hill resigned and Madonna was named interim chairman and CEO.
Republic First's long-delayed annual shareholder meeting was scheduled for January 26 but was pushed back again after a Philadelphia Common Pleas judge granted the Norcross-Braca group's request for an injunction. The meeting was actually the one slated for last May and was supposed to correspond with Republic First's 2021 annual report. Republic First was delayed in filing its 2021 annual report and 2022 quarterly earnings statements, and thus unable to hold the annual shareholder meeting until the completion of an independent investigation by the WilmerHale law firm into accusations of self-dealing by family members and business associates of Hill.
WilmerHale's investigation was completed in the fall and Republic First filed its 2021 annual report and its first and second-quarter earnings statements for 2022. As it was threatened with delisting by the Nasdaq Global Market, Republic First sought and was granted two extensions through Friday for filing its third-quarter 2022 earnings report. It had yet to file as of Friday morning. It also sought and received an extension through June 30 to hold its annual meeting corresponding with its 2022 annual report.
Republic First has nearly $6 billion in assets and more than 30 branches in Southeastern Pennsylvania, South Jersey, and… The capital raise will help the company accelerate the execution of its strategic plan, which targets profitability and enhanced value for stakeholders. Thomas Geisel, CEO of Republic First, thanked Castle Creek for showing confidence "in our reconstituted leadership team and new vision. Partnering with an experienced bank investor allows us to not only improve our balance sheet but also draw on Castle Creek's extensive community banking acumen and success."
ABOUT THE AUTHOR
Chinonso Dioha is a highly-skilled professional SEO article writer, data analyst, and web content specialist with over 3+ years of experience writing viral articles, SEO articles, blog posts, marketing articles, health articles, and financial articles. He possesses thorough expertise in high-quality research, meeting and surpassing editorial objectives, and delivering high-quality service. Specialities include metaverse, e-commerce, technology, business, call-to-action, buying guides, how-to – articles, product reviews, sales and lots more.
ABOUT THE REVIEWER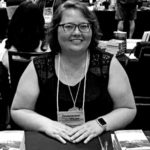 Kristina Knight is a freelance writer with more than 15 years of experience writing on varied topics. Kristina's focus for the past 10 years has been the small business, online marketing, and banking sectors, however, she keeps things interesting by writing about her experiences as an adoptive mom, parenting, and education issues. Kristina's work has appeared with BizReport.com, NBC News, Soaps.com, DisasterNewsNetwork, and many more publications.
+ 3 sources
Bizreport Advisor adheres to strict editorial integrity standards avoids using tertiary references. We have strict sourcing guidelines and rely on peer-reviewed studies, academic research. To ensure the accuracy of articles in Bizreport, you can read more about the editorial process here.
Jeff Blumenthal. Norcross-Braca group proposes $100M Republic First stock purchase, seeks two board seats. Bizjournals.com. Published January 10, 2023. Accessed March 12, 2023. https://www.bizjournals.com/philadelphia/news/2023/01/10/norcross-braca-proposes-100m-republic-first-stock.html

Jeff Blumenthal. Republic First annual shareholder meeting delayed, again. Bizjournals.com. Published January 25, 2023. Accessed March 12, 2023. https://www.bizjournals.com/philadelphia/news/2023/01/25/republic-first-annual-meeting-delayed-again.html

Republic Bank 2021 Annual Report. Accessed March 12, 2023. https://www.annualreports.com/HostedData/AnnualReports/PDF/NASDAQ_FRBK_2021.pdf