PC Financial Review 2023: Features & Alternatives
All products recommended by Bizreport are selected by our editorial team, independent of our parent company. Some of our stories include affiliate links. If you buy something through one of these links, we may earn an affiliate commission.
PC Financial is the financial services branch of the supermarket brand Loblaw Companies. They offer great products to help customers build rewards and get more from their spending.
Pros
No annual fees

Rewards Program
Cons
Better grocery rewards from other no-fee cards
Credit cards

PC Money accounts

PC Optimum Account
Founded in 1996

Based in Toronto, ON
President's Choice Financial is the financial service brand of the Canadian supermarket chain Loblaw Companies. Overall, they promote good financial well-being for its customers. They aim to simplify financial products and provide unprecedented value with rewarding products. PC Financial charges no annual fees for their services and offers an excellent rewards program through the PC Optimum Rewards. Overall, for those who shop at PC stores, this is an excellent program that can be redeemed in all relevant grocery stores and drug stores.
PC Financial Advantages
Let's take a look at some of the great benefits of using PC Financial services.
No Monthly Fees
The reward cards offered by President's Choice Financial are available at no monthly or annual fee. This is an excellent perk of taking part in their rewards program, so you won't pay any fees as a PC Optimum member in order to access the rewards program and earn free groceries with your day-to-day spending.
Cashback And Reward Opportunities
As we've mentioned, the rewards opportunities that come from using one of PC Financial's cards like the PC Financial Mastercard are the major draw of their service. By purchasing in-store at a qualifying location or loading up offers, customers can earn a PC Optimum point on each dollar they spend, which can be redeemed on groceries or online at participating stores.
Dedicated Support
There are a number of ways to get in touch with the PC Financial team for any issue you may have. They are available over chat, email, mail, or phone.
Free Transactions And Interac E-Transfers
Customers can utilize the PC Financial services to make free transactions and Interac eTransfers to friends and family within the app.
Related Topic: Top 5 Free Bank Accounts Canada
PC Financial Accounts
Let's take a look at some of the online banking services offered by PC Financial.
The PC Money Account
The PC Money Account is a good option for people who want to make rewards on their standard debit card purchases. Customers can earn 10 points for each dollar spent in grocery stores, up to 25 points per dollar in Shoppers Drug Mart, up to 10 points per dollar everywhere else, and up to 5,000 points per month on bill payments.
Customers can fund the account through an Interac eTransfer from their bank account, shop with the card online or in-store to earn points, and redeem as desired. Plus, all account details and points balances can be viewed from within the PC Financial mobile app.
PC Mastercard Account
The PC Financial Mastercard makes collecting PC Optimum points easy to do anywhere you shop. To use it, the PC Financial Mastercard earns up to 25 points per each dollar spent in the Shoppers Drug Mart, up to 10 points per dollar in grocery stores, up to 30 points per liter of gas purchased, up to 10 points per dollar everywhere else, and up to 20 points per dollar on PC Travel.
Plus, PC Financial credit card holders can make bonus points when shopping during certain bonus events or loading up certain rewards before shopping. Just like with any other credit card, applicants will need to qualify with the credit card company before receiving it and using it to collect PC points.
PC Financial Quick Overview
Here is a quick view of the great benefits of utilizing the cards offered by PC Financial.
Best Overall Value
Free rewards program for everyday spending
Compatible with Apple Pay
PC Optimum Points can be easily managed in the PC Financial app
PC Financial Customer Reviews
PC Financial does not have great reviews from customers on Trustpilot. Let's see some of the things they have to say about their service with the bank.
PC financial has the worst customer service!!! Promising clients and keep them hanging for almost a month. Always telling someone will call back and up to now no one calls!!! Nonsense supervisor in online or phone calls. I do suggest get rid of your supervisor if they can't even help clients!!!

Mary Ann
My card was lost and I had called them and got transfered and the call dropped. This happened 3 times. Each wait time to get a hold of customer service was 30mins-1hr. And the time i finally got a hold of someone they told me they need to check something and would call me back? Strange, wasn't even left on hold. So here I am calling and waiting 4th. Wasted so much of my time. Wow.

Tina
PC FINANCIAL IS THE WORST BANK I HAVE EVER COME ACROSS . Do not WASTE your time ! The customer care is atrocious. No one seems to know what is happening with my bank account . I cannot get access to it online and there is no branch to go into so I have had no cash for two weeks. They promised to have someone call me back three times and no one has called ! I have waited hours to get to the right department even being cut off and hung up on ! I have been very patient and polite the entire time too . Nobody seems to know what Is going on . I have tried emailing them but no reply for two weeks now ! I have gone on LinkedIn trying to find a CEO or someone to speak to but no one listed even !! PC FINANCIAL IS A JOKE!

Jenn
Does not even deserve a star. Very poor customer service. I closed an account a year ago and for some reason I had money coming into the account, since the beginning of july 2022. They never sent back the money to the sender. They promise to send a check to me. I never received any check and everytime I call no supervisor is available. They promise to have someone call me back. I am still waiting after two weeks. Each time I call now, agent are transferring me to another one with no help, and over 2 hours wait time.

Nel
PC Financial Service Review
Review of PC Financial
| | | |
| --- | --- | --- |
| Overall Pricing and Value | | 92% |
| Cost Value | | 100% |
| Customer Support | | 80% |
| Ease of Use | | 90% |
| Included Features | | 95% |
Let's take a final look at whether PC Financial is a good match for your needs.
Is This Brand Right For You?
So, is PC Financial services like the PC Financial Mastercard and others right for you? If you are a frequent shopper at PC-owned stores, this can be a great way to earn rewards without having to use a credit card. Though if you enjoy the other perks credit cards have, Master Card could be a good choice.
Cost Value
Given that they offer a free service with no annual fees, having a PC Financial Mastercard or PC Optimum card, or any of the other cards gives users plenty of rewards in return. Because of this, the cost value associated with this service is top-tier, and can even result in free groceries through Optimum points.
Customer Service
There are a number of ways to contact a PC Financial customer service rep, even if many of the customer reviews refer to a deplorable customer service experience. You can contact them via chatbot, phone, email, or by mail. While we cannot say for certain they have the worst customer service, the customer reviews tend to show that speaking with a customer service representative is challenging.
Ease of Use
It is very easy to manage and monitor spending habits and take care of your personal finances within the app. From there, you can make any balance transfers, view the dollar balance on your PC card, and make a minimum payment. All in all, they've made it easy to keep track of your finances within their easy-to-use app.
Included Features
The features of these cards are excellent and help cardholders earn rewards on their everyday purchases, all at no annual fee. In the app, customers can monitor their finances, view balances, make transfers, and more. All of these great features are available at no fee, which is a great benefit to cardholders.
Overall
PC Financial Services offers excellent rewards cards for those who are making everyday purchases. Either through their debit card or Mastercard, customers can enjoy generous rewards on any actual transaction.
How To Open a PC Account
You can apply for a PC Mastercard or PC online in just a couple of minutes. Customers will need to qualify with Mastercard in order to receive the PC Financial World Mastercard or other cards offered, though the PC Money Account can be applied for simply through the website.
2 Top PC Financial Alternatives
| | | | |
| --- | --- | --- | --- |
| | Motive Financial | Alterna Bank | PC Financial |
| Award | Best Digital Bank | Best for Online Mortgages | Best Rewards Program |
| Monthly Fee | $0 | $4 | $0 |
| Features Overview | 50 personalized checks for free, unlimited withdrawals, THE EXCHANGE network free ATM usage | 20 daily transactions, free eStatements, fee for personalized checks | No annual fee, rewards on everyday purchases, free Interac eTransfers |
| Ranking | 4.6/5 | 4.7/5 | 4.5/5 |
| Detail | Read Review | Read Review | Read Review |
| Link | | | |
Motive Financial
Motive Financial is an online bank, a division of the Canadian Western Bank, that doesn't manage any physical branches. All of their services can easily be accessed online, making it easy to manage personal finance matters. Plus, they're known for their great savings rates and understand that everyone has their own financial goals.
Alterna Bank
Alterna Bank is an institution that focuses on customer needs and success over profitability. They are known for their transparency and offer Canada's first fully digital mortgage. In addition, they offer a few options for other types of services like a checking account, savings account, and more.
Conclusion
With no annual fee, the PC Financial Optimum Points program is an excellent option for Canadian shoppers who frequent PC-owned stores. If this is not the case for you, there are other reward cards offered elsewhere if you do not plan on redeeming PC Optimum Points.
Frequently Asked Questions (FAQs)
How many points can you earn with a PC Financial Mastercard at Shoppers Drug Mart?
In Shoppers Drug Mart, you can earn up to 25 points per dollar with the PC Financial Mastercard.
Aside from PC Financial Mastercards, do they offer other credit card options?
Another credit card that the company offers is the PC World Elite card. This credit card does have an income requirement of $80,000 annually per individual, or $150,000 per year per household. Cardholders will still earn PC Optimum Points with this PC Mastercard. Plus, there is also the PC Financial World Mastercard, which has a lower minimum income requirement.
How can earning PC Optimum Points be redeemed?
To redeem your PC points, you can access them in any participating store or online as soon as you have 10,000 points.
Can I get cash advances with my PC card?
If you have one of the PC credit cards, you will be able to access a cash advance as needed for a small fee, though this will come at higher interest rates. So, you will have to pay an interest fee if you take this route.
Is there insurance coverage on the money I deposit to PC Financial?
President's Choice Bank is a member of the CDIC, which means all deposits are eligible for protection of up to $100,000 per insured category per depositor.
ABOUT THE AUTHOR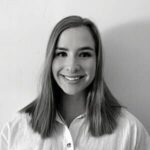 Bailey Schramm is a writer based out of Jackson Hole, WY, primarily covering topics and trends in financial services, business, and the blockchain. With a background covering stock market developments for a major FinTech company, she now provides SEO and content strategy services to financial service companies and tech startups.
ABOUT THE REVIEWER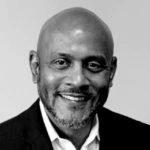 He is an organized and creative thinking sales management professional with experience in outside and inside sales in various markets. Working as freelancer in the Greater Boston Market, he moved to St. Louis and became an Account Executive, then a Sales Manager managing and coaching 12 sales reps covering a nationwide territory. He has developed his team with a combination of consultative selling and value before price coaching mindset which has won him a President's Cup and many other financially rewarding awards at RICOH. His most recent role as a Continuous Improvement Manager provided insight into the importance of delivering a quality product in alignment with the value and reputation of his organization. It further enhances the aspect of selling on value as opposed to price.
+ 1 sources
Bizreport Advisor adheres to strict editorial integrity standards avoids using tertiary references. We have strict sourcing guidelines and rely on peer-reviewed studies, academic research. To ensure the accuracy of articles in Bizreport, you can read more about the editorial process here.
President's Choice Financial is rated "Bad" with 1.2 / 5 on Trustpilot. Trustpilot. Accessed October 27, 2022. https://ca.trustpilot.com/review/pcfinancial.ca