Novo Bank Reviews 2023: Small Business Checking Account
All products recommended by Bizreport are selected by our editorial team, independent of our parent company. Some of our stories include affiliate links. If you buy something through one of these links, we may earn an affiliate commission.
Novo offers a free small business checking account and easily integrates with other platforms.
Cost Value
Pros
Refunds all ATM fees

Easily integrated with other financial tools

No monthly service fees
Cons
No cash deposits

No recurring payments for bill pay
Free business checking accounts

Digital platform

Use any ATM with no fees

No fees or minimum balance requirements
Founded in 2016

Headquartered in New York City, NY

Banking partner is Middlesex Federal Savings F.A.
What is Novo Bank?
Novo Bank is a digitally native financial technology company that offers a totally free business checking account for small businesses. Novo Bank does not have any physical branches.
How does Novo Bank work?
Novo is a financial technology company that allows customers to open up a business bank account and manage their finances online through the mobile app. All of their banking services are fulfilled by Middlesex Federal and insured by the FDIC, as Novo is not a bank itself.
How to apply?
It's easy to apply for a Novo business bank account online, and eligible applicants will be at least 18 years old, a US citizen or permanent resident, and run a US-based business. Applicants will need to provide information about themselves and their businesses, which will require a valid US mailing address, SSN, and phone number. Novo will reach out if they need any further information or documentation, and they'll typically make decisions within 2-3 business days.
Novo Bank Advantages
Let's take a look at the main benefits of having a Novo account.
Fee-Free: No Monthly Fees, Free ACH Transfers, and Unlimited ATM Fee Refunds
The main benefit of having a business account with Novo is that they are a completely free service. There are no monthly fees, ATM fees, or foreign transaction fees. Thus, they have a highly affordable service for smaller businesses. The only fees they charge are for insufficient funds.
Online and mobile banking
Another great aspect of Novo is that they are a digitally-native platform. This makes it highly easy to manage finances online through the mobile app and easily integrates with other financial management applications that small businesses use. However, this does mean you can't deposit cash into your checking account.
Integrations with business tools
As we mentioned above, having a Novo account makes it easy to integrate with other business and financial management tools. This gives business owners a comprehensive look at their finances, all in one location.
Discounts on software and services
When having a business account with Novo, you can gain access to discounts on other helpful software and services from within your account.
Novo Bank Features
With a better understanding of the advantages of using Novo's banking services, let's take a look at some of the main features of their platform.
Novo App
Novo's business checking account is easily accessible from the Novo mobile app. Given that it's a digitally-native company, this is the only way to view your balances, manage your business finances, contact Novo customer service, and more.
Novo Boost: Speed up cash flows and invest in long-term growth
A great feature for small businesses is Novo Boost. This is a free feature and allows all customers to accept payments from Stripe 95% faster than with a standard checking account. This can improve cash flow levels, and allow customers to access their revenue funds more quickly.
Novo Reserves
Another feature is Reserves, which allows customers to set aside money within their business checking accounts to save up for future business expenses, withhold funds for taxes, and portion money for business owner payouts. Funds can instantly be moved in and out of Reserves, and payments can be made directly from this allotment, supporting a Profit First philosophy.
Novo Virtual Card
The Novo Virtual Card gives businesses a fast and safe payment method using the funds in their accounts, and can easily be added to Google Pay or Apple Pay. Many online business checking accounts don't allow for virtual cards, though the Novo Virtual Card is like a debit card and is available for use as soon as the account is funded without any need for additional applications.
Novo Bank Quick Overview
Let's review some of the top advantages of having a Novo account.
Best Overall Value
No monthly service fee
No minimum balance requirement
Refund on all ATM fees
Novo Bank Customer Review
Novo customers have okay things to say about the bank on Trustpilot. Let's take a look at some of their praises and concerns.
Our small business has used Novo from day 1. Their team has been reliable, supportive, and accommodating with our needs, ranging from trivial to absolutely critical…

Patrick
Overall our experience has been pretty good using Novo. The only drawback we have run into is that there is no one to call when an issue or question arises … the response time to the support requests made through the app is typically the same day, and usually within an hour or two. They also send you an email saying a response has been sent to the app.

Bill
I've been using Novo for 18 months for my small business. I appreciate how easy it is to use Novo, and I haven't had a single issue with it yet. I recommended it to another business owner, who has also had a good experience with it.

Cameron
I have been using Novo for about a year now and I have enjoyed the experience. Easy, online, and stress-free.

Dana
Novo Bank Service Review
Review of Novo Bank
| | | |
| --- | --- | --- |
| Overall Pricing and Value | | 90% |
| Cost Value | | 80% |
| Customer Support | | 90% |
| Ease of Placing an Order | | 100% |
| Included Features | | 90% |
Let's take one final look at Novo to see if it's a good fit for your business.
Is Novo Bank Right For You?
Novo Bank is a great fit for small business entities looking for digital banks that have no fees and easily integrate with their other financial software. For businesses that need to make cash deposits, Novo Bank is likely not a good fit, though any business operating online today can likely benefit from the account features they offer that other online banks don't, like Reserves, the Virtual Card, and more.
Cost Value
Given that they have a checking account that's entirely free with no additional fees, it's a great cost value. Customers can even use privately-owned ATMs and get any fees they paid refunded, plus make a money order for free. This is not matched by any traditional bank and makes their money services very affordable.
Customer Service
They have a good customer support team available via chat, email, or phone. Customers can typically expect a response within 1-2 business days, as they may suspend call support if demand and staffing don't support it. So if you're worried about poor customer service, you won't have to be concerned about Novo.
Ease of Use
The Novo website and app are extremely easy to use and navigate. Since they are a digital-only financial institution, this is highly important.
Included Features
The features that Novo includes like Reserves, the Virtual Card, and Boost are all great additions that make them, unlike any other online bank. Plus, the totally free accounts are a great benefit to businesses.
Overall
After reading through this Novo review, you can see they offer a free checking account with no monthly fee, easy integration with other platforms like your accounting software, and digital account access for convenience.
2 Top Novo Bank Alternatives
| | | | |
| --- | --- | --- | --- |
| | BlueVine | Chase | NovoBank |
| Fees | No monthly, NSF, or incoming wire fees; $15 outgoing wire fee, $4.95 to access cash through GreenDot | Monthly service fee $15-95, $34 NSF fee, $15 incoming wire fee; no outgoing wire fee <$5,000 | No monthly or ATM fees, no balance requirements, $27 for NSF or returned items |
| ATMs | 37,000+ MoneyPass ATMs | 16,000 | Unlimited reimbursement of all ATM fees worldwide |
| Customer Service | Phone and email: Monday – Friday. 8 am to 8 pm EST | Phone, Twitter, and message center: Available Monday – Friday: 7 AM – 11 PM ET and Saturday – Sunday: 10 AM – 7 PM ET | Phone, email, or in-app messaging: Monday – Friday, 9 am – 6 pm EST |
| Minimum Initial Deposit | $0 | $0 | $50 |
| Rating | 5/5 | 5/5 | 5/5 |
| Detail | Read more | Read more | Read more |
| Link | | | |
BlueVine
Bluevine offers business financing and bank services for start-ups and small companies. They are a great choice to consider for both banking and when businesses are ready to secure external financing. They have flexible funding requirements and no fees on their accounts.
Chase
Chase is an American national bank, a subsidiary of the multinational bank holding company JPMorgan Chase. They offer many perks to their business customers and a variety of checking and saving accounts for them to enjoy.
Conclusion
Hopefully, this Novo review gives you a better idea of what to expect from the company, and how they can help small companies access digital banking services in an affordable way.
Frequently Asked Questions (FAQs)
How is Middlesex Federal Savings related to Novo Bank?
Middlesex is Novo's banking partner and service provider, while Novo is technically a technology company. 
Can you open personal accounts through Novo?
No, the FDIC-insured Novo checking accounts are only for use by a small business owner, and they don't offer savings accounts for business banking either. 
Is Novo Bank legit?
Yes, small business banking through Novo is legit, and all business accounts are insured by the FDIC. 
Is there a debit card offered by Novo?
Yes, the Virtual Card offered by Novo acts like a debit card. Just like with any debit card, it can be used to make purchases via Apple or Google payment services for convenience.
Does Novo check your credit history when applying for an account?
No, Novo will not check your credit during the application process. 
Does Novo offer independent financial advice?
Yes, this is one of the services they offer through their online platform. 
ABOUT THE AUTHOR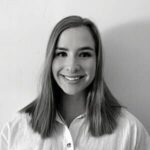 Bailey Schramm is a writer based out of Jackson Hole, WY, primarily covering topics and trends in financial services, business, and the blockchain. With a background covering stock market developments for a major FinTech company, she now provides SEO and content strategy services to financial service companies and tech startups.
ABOUT THE REVIEWER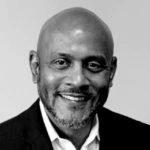 He is an organized and creative thinking sales management professional with experience in outside and inside sales in various markets. Working as freelancer in the Greater Boston Market, he moved to St. Louis and became an Account Executive, then a Sales Manager managing and coaching 12 sales reps covering a nationwide territory. He has developed his team with a combination of consultative selling and value before price coaching mindset which has won him a President's Cup and many other financially rewarding awards at RICOH. His most recent role as a Continuous Improvement Manager provided insight into the importance of delivering a quality product in alignment with the value and reputation of his organization. It further enhances the aspect of selling on value as opposed to price.
+ 3 sources
Bizreport Advisor adheres to strict editorial integrity standards avoids using tertiary references. We have strict sourcing guidelines and rely on peer-reviewed studies, academic research. To ensure the accuracy of articles in Bizreport, you can read more about the editorial process here.
BankFind Suite. banks.data.fdic.gov. Accessed November 10, 2022. https://banks.data.fdic.gov/bankfind-suite/bankfind/details/28368?activeStatus=0%20OR%201&bankfindLevelThreeView=Locations&branchOffices=true&name=Middlesex%20Federal&pageNumber=1&resultLimit=25
Novo is rated "Great" with 3.9 / 5 on Trustpilot. Trustpilot. Accessed November 10, 2022. https://www.trustpilot.com/review/novo.co
Middlesex Federal, best bank in Massachusetts for Free Checking & Home Loans. www.middlesexfederal.com. Accessed November 10, 2022. https://www.middlesexfederal.com/