Moneylion Review 2023: Features & Alternatives
All products recommended by Bizreport are selected by our editorial team, independent of our parent company. Some of our stories include affiliate links. If you buy something through one of these links, we may earn an affiliate commission.
For people with bad credit or high debt-to-income ratios, a credit builder loan may be a good solution to build credit, save, and without checking your credit.
Pros
Does not require a hard credit check

Reports payments to credit bureaus
Cons
Requires a monthly membership fee

Loan amounts are small

Reserve accounts may be required
MoneyLion offers credit builder loans to their members without checking their credit. 
MoneyLion is a financial services company that offers credit builder loans for consumers who have an account with the company. The loans do not require a check of your credit.
MoneyLion offers its members the ability to create credit builder loans, receive a cash advance with a maximum advance of $250, and have zero-fee checking accounts. These services may help individuals build better credit and save money over time, but there are drawbacks to these kinds of services.
Read more: Best online banks
MoneyLion Advantages
MoneyLion is a financial services company that, with a membership fee, allows people to create and borrow money, build credit, and improve their financial health by using easy-to-use financial products.
Get up to $250 quickly
In addition to loans, MoneyLion offers members other financial products including a cash advance. With your account, you can get up to a $250 advance with a 0% annual percentage rate. The money could be used for unexpected bills or extra money between your usual pay cycle.
Build your credit with a credit-builder loan
With MoneyLion, members can receive up to a $1,000 credit builder loan. This is a loan in which the borrower makes low, monthly payments and at the end of the loan term, receives access to the loan amount. With this service, MoneyLion requires you to have a linked checking account; in some cases, the borrower will get instant cash and not have to wait until the loan amount is repaid. And, because you have a checking account, money that isn't deposited into that account will go into an interest-bearing credit reserve until the loan is paid off.
No credit check
Another benefit to the MoneyLion platform is that they report to the three major credit bureaus, building your credit as you go. Because MoneyLion requires a linked checking account, they don't check your credit, but they do report to the bureaus. This can be beneficial because when a lender runs a check on your credit it will typically show up as a negative to other lenders.
Potentially fast funding
Some personal or paycheck loans like these can take days or about two weeks to come through. Credit builder loans typically come through within hours because of the linked accounts and the fact that members pay a fee to belong to the program. This means you can access the cash as it is needed rather than waiting.
Moneylion Review: Features & Prices
Mobile Banking
MoneyLion's RoarMoney account offers a mobile bank account that includes the ability to get your paychecks two days early, price protection that offers the ability to get a refund if you find a cheaper price within 90 days, and no hidden bank fees. You can also link an external bank account with a positive balance to your MoneyLion account simply for additional flexibility. You won't be inundated with third-party advertisers on their app.
Instacash
Sometimes unexpected bills come up, and for those instances, MoneyLion offers Instacash advances of up to $250. You have to link a checking account to qualify, but the Instacash cash advances have a 0% APR, and you can qualify with any kind of recurring deposits that hit your external account; this is another way to earn cash fast.
Credit Builder Plus
To access these instant personal loans, the borrower has to be a MoneyLion member; this comes with a monthly fee of $19.99 and a Credit Builder Plus membership. While that cost may feel high, Lion's share loyalty program starts at the Platinum tier, which can offset the cost of the $19.99 membership fee. Also, these loans don't have a specific repayment date. To do this, members have to use their MoneyLion Visa Debit Card, make at least 20 purchases of at least $10 in each month, and log in to the company app each day that month.
Automated Investing
MoneyLion's RoarMoney account also offers a few automated investing features that allow for painless investing – like RoundUps, which will auto-invest the change left over from most purchases. If a bill costs $27.35, auto investing will round that purchase up by $0.65 and use the change for managed investing. This kind of investing makes it easy and painless to plan for the future because you don't have to make additional payments, the money is simply rounded up from a purchase you've already made.
MoneyLion Crypto
In addition to credit builder loans, managed-to-invest, and interest-free cash advances, MoneyLion offers the ability to auto-invest in crypto. No interest charges mean you pay back what you borrow only. These kinds of brokerage services are good for first-time investors. As with auto investing, MoneyLion Crypto allows you to round up purchases to invest more in Crypto including Bitcoin. Their crypto allows you to buy and sell any other cryptocurrencies that you would like.
MoneyLion Quick Overview
Best Overall Value
Does not require a hard check of your credit
Reports payments to credit bureaus
Fast cash access
Moneylion Customer Reviews
From crypto investing to credit building plus membership loans, MoneyLion helps people build their financial profile while saving money with access to other financial products.
They provide much needed information. I'm only giving 3 stars because I have only been using for 2 days so far. Love the investing info.

Ty, user review
This however is a helpful tool when you run short on cash and need a quick boost in funds. Money is available instantly and at a reasonable fee,I still wish the cash amounts were adjustable not in set increments.

User review
Only complaint/Issue is when using the Lightning deposit feature the fees MoneyLion charged for the option are steep/expensive compared to other apps.

User Review
MoneyLion Service Review
Review of MoneyLion
| | | |
| --- | --- | --- |
| Overall Pricing and Value | | 80% |
| Cost Value | | 80% |
| Customer Support | | 70% |
| Ease of Use | | 90% |
| Included Features | | 80% |
Editorial Note: MoneyLion requires a fee for access to credit builder options, but also offers access to an investment account through roundups and cryptocurrencies, and also provides some credit monitoring. These fees help to offset the costs of partners' compensation and offer users protection from overdraft fees. Plus, you won't get a lot of third-party advertisers when using the app.
Is MoneyLion Right For You?
If you can afford the fees and have a way to quickly pay back the funds, MoneyLion may have a good fit. A MoneyLion account may help some better understand budgeting, and investing, and can provide relief from unexpected bills. All users need is an account that accepts direct deposits. Once the direct deposit is made, the money can be used for entertainment, bills, and other things you need.
Cost Value
MoneyLion's credit builder plus membership costs $19.99 per month, which may be steep for some users, but when combined with other tools like credit report monitoring, online bank account options, and investment account access, a MoneyLion account does offer value for many users. Because they don't require a repayment date, you can pay the loan back when you can rather than within a number of business days.
Customer Service
MoneyLion offers 24/7 support and customer service provider, with both email, live chat, and phone options for their customers, and has mostly good reviews. Most customer support interactions will begin with a chatbot but can be escalated for problem areas or horrible customer service.
Ease of Use
MoneyLion compares well to its competitors. MoneyLion's infrastructure, whether used online or through the mobile app, is easy to navigate. Setting up the account is seamless, although some banks may take a few hours to fully connect to the site's features. This may cause some delays in getting the account fully working.
Included Features
MoneyLion has a host of features, with Credit Builder Plus being the most talked about. By connecting their outside bank account and paying a fee, users have access to up to $250 instantly or slightly larger personal loan amounts. Additionally, the service offers free credit monitoring, reports payments to all the credit bureaus, access to an investment account, and cryptocurrencies. Another plus is that the Credit Builder Plus option is a no-interest cash advance so you pay back only what you borrow.
Overall
There are both pros and cons to the MoneyLion financial institution. The short-term, no-interest loans are a bonus, but the fees MoneyLion charges may be steep for some users. The MoneyLion app makes it easy to link a bank account, use a debit card for purchases, and create better financial habits. However, the loan amounts are small compared to other such services. For those just getting started or want another option, the MoneyLion app may be a good fit.
2 Top MoneyLion Alternatives
| | | | |
| --- | --- | --- | --- |
| | Earnin App | Brigit App | MoneyLion |
| Amount You Can Withdraw Early | Up to $100 per day ($500 per pay period) | Up to $250 | Up to $250 |
| Mobile Banking | | | |
| Fee | $0 (tips are optional) | $9.99/ month (no tips) | $1/ month |
| Cashflow/Expense Tracking Features | | | |
| Detail | Read Review | Read Review | Read Review |
| Link | | | |
Earnin App
The Earnin app is another financial advisor-type app offering short-term, paycheck loans for individuals who have an account with them. These types of loans may offer some financial protection between pay periods. The product is available through both the Android and Apple app stores and offers users the ability to access payroll funds before they're actually deposited into the bank account. Unlike MoneyLion there are no mandatory fees for using the product, but users typically "tip" up to $14 per advance transaction.
Brigit App
Like the MoneyLion app, Brigit offers paycheck advances of up to $250 for users who have linked another bank account. Their monthly fee is $9.99 compared to the MoneyLion fee of $19.99. Brigit also offers other services like identity theft protection, and monitoring your credit, and may also help a user find a second job or side hustle to earn even more cash.
Conclusion
MoneyLion does not guarantee favorable reviews. For those who need access to quick cash, the MoneyLion app may be a good solution because it not only offers credit builder plus loans but has other services that can help users build a stronger financial future. With a credit reserve account users can save money, using the investment account features users can begin to invest in stocks, crypto, and other investing features, and because MoneyLion reports to the credit bureaus the user's financial profile will continue to improve as they use the features.
Frequently Asked Questions (FAQs)
What is a credit builder plus loan? 
This type of loan is similar to a payday or paycheck loan, although most do not have the steep fees associated with payday loans. This is because most require a linked bank account and access to your wages and/or job information. In this way, they know you will have the money coming in shortly to be paid back. Also, most charge a fee rather, which is more lucrative to them than a high-interest rate.
Who needs these personal loans?
Many people may need access to paycheck loans for unexpected expenses like a car breaking down or a problem in their home. Personal finance is a complicated thing, and a financial advisor can be expensive. These types of loans help people learn how to manage money, invest, and save.
What fees should I expect from a credit builder plus a loan?
Most personal finance apps will charge a fee to use the program; these can range from $9.99 per month to $19.99 per month.
Why should I worry about building credit?
Most people need help building credit. A good credit rating will affect the type of interest rates offered for car loans, buying house, and other large purchases. A good credit rating will also determine how much interest regular credit cards charge, so those who build better credit get the best rates – meaning they save more money over time.
ABOUT THE AUTHOR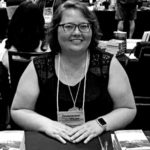 Kristina Knight is a freelance writer with more than 15 years of experience writing on varied topics. Kristina's focus for the past 10 years has been the small business, online marketing, and banking sectors, however, she keeps things interesting by writing about her experiences as an adoptive mom, parenting, and education issues. Kristina's work has appeared with BizReport.com, NBC News, Soaps.com, DisasterNewsNetwork, and many more publications.
ABOUT THE REVIEWER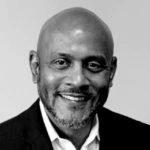 He is an organized and creative thinking sales management professional with experience in outside and inside sales in various markets. Working as freelancer in the Greater Boston Market, he moved to St. Louis and became an Account Executive, then a Sales Manager managing and coaching 12 sales reps covering a nationwide territory. He has developed his team with a combination of consultative selling and value before price coaching mindset which has won him a President's Cup and many other financially rewarding awards at RICOH. His most recent role as a Continuous Improvement Manager provided insight into the importance of delivering a quality product in alignment with the value and reputation of his organization. It further enhances the aspect of selling on value as opposed to price.
+ 3 sources
Bizreport Advisor adheres to strict editorial integrity standards avoids using tertiary references. We have strict sourcing guidelines and rely on peer-reviewed studies, academic research. To ensure the accuracy of articles in Bizreport, you can read more about the editorial process here.
BBB: Start with Trust® | Better Business Bureau®. www.bbb.org. Accessed October 29, 2022. https://www.bbb.org

Credit Karma. Credit Karma. Accessed October 29, 2022. https://www.creditkarma.com

Trustpilot. Trustpilot. Published 2019. Accessed October 29, 2022. https://www.trustpilot.com