Interac e-Transfer Review 2023: Features & Alternatives
All products recommended by Bizreport are selected by our editorial team, independent of our parent company. Some of our stories include affiliate links. If you buy something through one of these links, we may earn an affiliate commission.
Interac e-Transfer is a function of the Interac financial services business that allows businesses and individuals to send money amongst each other.
Pros
Fast and convenient

Transfer money domestically or internationally

The recipient can pick up money in cash
Cons
Exchange rates aren't transparent

Only available to customers of certain Canadian banks

Can't send directly to a bank account
Money transfer service

Encryption technology for security
Founded in 1984

Based in Toronto, ON
Interac is a Canadian financial institution that offers a number of different financial products for businesses and individuals. This includes Interac e-Transfer, which allows people to send, request, and receive cash both within Canada and internationally, powered by their partnerships with MasterCard and Western Union.
Interac e-Transfer Advantages
To begin, let's cover some of the main advantages of sending money with Interac e-Transfer.
Easy. Fast. Secure
When sending cash through with Interac e-Transfer, customers can have the confidence that they're working with a reliable company that has decades of experience and is largely trusted by consumers.
Given the partnership with Western Union, partnered with the security measures taken at your bank or credit union, customers can know that their money is being kept safe when making an Interac e-Transfer. Plus, it's easy to make e-Transfers, and they occur in a quick manner.
Payment Solution for Business
Interac e-Transfers can also be used by businesses that can use them to process customer payments or transfer funds to another party. The reason the Interac e-Transfer service is so valuable to businesses is the high limits that are set on transactions, allowing them to pay vendors, employees, and other people as they wish.
Convenient Features
Interac e-Transfers are very convenient to utilize, by both senders and recipients. If the recipient wants to receive cash, there is an option to pick the funds up in person. Plus, the partnerships with MasterCard and Western Union mean the services are very widely accessible to Canadians.
Interac e-Transfer: Products and Prices
Let's take a deeper look at the products and rates for Interac e-Transfers.
Interac e-Transfer for Consumers
Consumers who want to send or receive funds between friends and family within Canada or internationally can use Interac e-Transfer to do so quickly and securely.
For example, if you want to send money with your participating bank, you can select "Send Money" from the menu, select a contact to send the funds to using the recipient's email address or phone number, and select the transfer amount you wish to send.
If the recipient doesn't have auto-deposit set up, you will need to create a security question and answer. To receive the money, they'll need to answer correctly. This is a good security measure implemented that helps to protect your funds from scammers and ensures it gets to the proper recipient.
Interac e-Transfer Auto deposit
The auto deposit feature of Interac e-Transfers allows users to having incoming Interac e-Transfer funds deposited directly into their bank. This requires no security question answering. This is available with participating banks only and is a convenient way for Canadian banking customers to receive money with a deposit into their account.
Interac e-Transfer Request Money
If you need to request money from a person using Interac e-Transfers, you will need an email address or valid Canadian mobile phone number, and a bank account with a participating Canadian financial institution.
First, select transfer from the home screen on your mobile phone, and from this menu, select request money. Enter the details, starting with the recipient, which is the person you're requesting money from. You can choose from an existing contact, or add a new contact. Then, enter the dollar amount requested, and you can add a personalized message if you wish. After reviewing and confirming, your request will be sent to the person.
Interac e-Transfer for Business
Businesses can also use Interac e-Transfer in a number of ways. They can send money to employees, contractors, or vendors. This is helpful given the high Interac e-Transfer limits that a sender can enjoy.
Plus, this is a quick way for businesses to send money internationally or domestically, helping with business liquidity. It allows businesses to streamline their operations and record-keeping with an electronic file of their transactions. Additionally, these transfers can be made simply with account information, so you won't need to collect void checks or other paperwork in order to send money to the recipient.
Interac e-Transfer Quick Overview
Here is a quick overview of the benefits of using Interac e-Transfers to send money.
Best Overall Value
Good for domestic or international transfers
High limits for sending money
Fast and convenient
Interac e-Transfer Service Review
Review of Interac e-Transfer
| | | |
| --- | --- | --- |
| Overall Pricing and Value | | 80% |
| Cost Value | | 70% |
| Customer Support | | 80% |
| Ease of Use | | 90% |
| Included Features | | 80% |
Let's take a final view at whether Interac e-Transfer is a good option for you.
Is This Brand Right For You?
So, there are many different ways to make an international money transfer, and the Interac e-Transfer service is just one option. They are widely available and utilized by customers in Canada whether they bank at a credit union, a national bank, or another financial institution. The fees can sometimes be less than ideal, especially for an international money transfer. However, the ease and convenience of making an Interac e-Transfer at any time cannot be understated.
Cost Value
Many in Canada will consider the fees associated with making an Interac e-Transfer, especially as compared to other providers. For example, the Interac e-Transfer fees charged to send international transfers are higher than other providers.
Thus, some customers don't like the lack of transparency around the up-to-date fees charged by both Interac and their financial institutions to send money internationally. However, the vast reach and access to Interac e-Transfers outside of just Canada through the Western Union and MasterCard partnerships makes the Interac e-Transfer service highly valuable.
Customer Service
Interac can be reached by phone if you have an issue when receiving or sending money with an Interac e-Transfer. Or, you can contact your bank, credit union, or financial institution if you are having trouble with seeing the money in your account, as they should be able to help you in certain situations to troubleshoot, like when you want to send Interac e-Transfer funds.
Ease of Use
One of the main reasons why customers like using Interac e-Transfer to send and accept money into their account is because it's very easy to use, and integrated with hundreds of banks and credit unions in Canada. You can make a safe transaction between yourself and the recipient easily online, and there's even an option to pick up the cash in person if you wish.
Included Features
Interac e-Transfer has great features, including security measures, customization options, and integration with many credit unions and banks across the country. Many believe the great features offset the high fees that consumers pay to make an e-Transfer, and the variable limits that you can secure is also a great feature that makes the service custom to your needs.
Overall
All in all, the speed and convenience of using an Interac e-Transfer to transfer money between parties is a great reason why many continue to use this service. With a security question and answer, you know that your funds are always secure and only the intended party will be able to access the money.
Sometimes, consumers don't like the fees associated with making an Interac e-Transfer and can find cheaper solutions elsewhere. However, the wide availability of Interac with Canadian banks and easy access to funds in your account means it will continue to be one of the dominant ways to transfer money among Canadians.
2 Top Interac e-Transfer Alternatives
| | | | |
| --- | --- | --- | --- |
| | Wise Money Transfer | Wealthsimple Cash | Interac e-Transfer |
| Overview | Best for Currency Conversion | Best for Canadian Consumers | Best for Bank Integration |
| Ranking | 4.6/5 | 4.2/5 | 4.0/5 |
| Detail | Read Review | Read Review | Read Review |
| Link | | | |
Wise Money Transfer
Wise is a financial technology company that offers an affordable way to make transfers from the US to over 70 countries. They have some of the best and most competitive conversion rates you can find, and they have an easy and simple-to-use website. Customers can transfer money either from an account or a credit card, and the recipient will need to have a bank account to receive the deposited cash. They are transparent with their fees, which you can see on the homepage with their cost and fee calculator.
Wealthsimple Cash
Wealthsimple allows Canadians to make peer-to-peer transfers, and the platform is now available to everyone in the country. It's similar to other platforms like Venmo or CashApp, allowing users to make instant transfers, and deposit money of up to $500 directly using their Visa debit card, with no fees, and are available on iOS and Android devices. There are daily and monthly transaction limits as well.
Conclusion
Interac e-Transfer will continue to be one of the top ways that Canadians send and accept money from one another. It's highly utilized by hundreds of financial institutions across the country and allows users to send money domestically and internationally with ease.
Frequently Asked Questions (FAQs)
Why does the recipient of an Interac e-Transfer need to answer a unique security question for the transfer to go through?
Having a unique security question is only required if a recipient doesn't have an auto-deposit set up. There are many scamming strategies associated with money transfer services. So, having a security question when using Interac e-Transfer to send money ensures that the transfer goes through properly and the money ends in the right hands when they give the correct answer. The sender can communicate the correct answer via a text message to a mobile phone to the recipient, who can then accept and access the money.
What happens if an Interac e-Transfer expires?
If an Interac e-Transfer expires, which occurs after 30 days, not after seven days like some think, the money will be deposited back into the bank account of the sender. If this happens by mistake and you meant to accept the transfer, you'll need to contact the sender again to re-do the transaction.
What are the Interac e-Transfer limits?
Interac e-Transfer limits will depend on whether an individual or business is sending money. Plus, these limits can also vary by account and user. So, each sender will have their own limits, which will be implemented on a daily, weekly and monthly basis.
ABOUT THE AUTHOR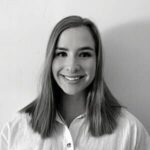 Bailey Schramm is a writer based out of Jackson Hole, WY, primarily covering topics and trends in financial services, business, and the blockchain. With a background covering stock market developments for a major FinTech company, she now provides SEO and content strategy services to financial service companies and tech startups.
ABOUT THE REVIEWER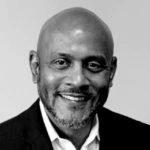 He is an organized and creative thinking sales management professional with experience in outside and inside sales in various markets. Working as freelancer in the Greater Boston Market, he moved to St. Louis and became an Account Executive, then a Sales Manager managing and coaching 12 sales reps covering a nationwide territory. He has developed his team with a combination of consultative selling and value before price coaching mindset which has won him a President's Cup and many other financially rewarding awards at RICOH. His most recent role as a Continuous Improvement Manager provided insight into the importance of delivering a quality product in alignment with the value and reputation of his organization. It further enhances the aspect of selling on value as opposed to price.