How To Apply For Student Loan Forgiveness: Free Guide 2023
If you have student loans, then you know how challenging it can be to make monthly student loan payments. But qualifying borrowers won't have to do that forever. Some direct loans from the federal government can be forgiven before you pay them off.
But who qualifies for student loan forgiveness? How do you apply for it with the education department? And are all loans eligible, or do only certain loan types receive forgiveness?
We've put together this guide to answer those questions. Keep reading to learn more.
What Is Student Loan Forgiveness?
Student loan forgiveness refers to federal student loans that the borrower no longer has to pay back. Student loan borrowers who qualify for forgiveness with the Department of Education tend to save a ton of money.
Borrowers qualify to have their student loans forgiven based on a variety of factors. There are several forgiveness programs and one-time debt relief options that may apply to your situation, so it's worth doing some research to figure out if you have any eligible loans.
Read More: Best Student Loan Refinance Company 2023
Who Is Eligible for Student Loan Forgiveness?
Tens of millions of Americans have participated in the direct loan program via Perkins loans and others. But only a percentage of them qualify for loan forgiveness. Here are the different ways you may be able to qualify to have your student debt loan balance wiped clean.
President Biden's Loan Forgiveness Plan
The White House and President Joe Biden have been trying to offer up to $20,000 in loan forgiveness via a one-time amnesty. However, the Biden Administration's plan has been challenged in the circuit court system and has now made its way to the Supreme Court.
If the legal challenges to the Biden Administration plan fail, everyone will qualify for federal student loan forgiveness of up to $20,000 as long as they make under $125,000 as an individual and under $250,000 as a household. But The Department of Education and Biden Administration are still working on dealing with the legal challenges, so you'll have to check back to see how what happens.
Public Service Loan Forgiveness (PSLF)
You can also qualify for student loan forgiveness by working in a public service job for 10 years and following the right repayment plans. Qualifying borrowers who make 120 successful student loan payments to the Department of Education will have their loans forgiven after applying once they make their final monthly payment on Perkins loans and direct student debt.
Income-Driven Repayment (IDR) Forgiveness
You can also have your federal loans forgiven by completing an income-contingent repayment plan. You need to meet certain income requirements to qualify for these plans. But if you do, then you'll pay a percentage of your adjusted gross income or total income each month for 20-25 years. Then the remaining balance will be forgiven.
Teacher Loan Forgiveness
Teachers who work in low-income school districts may also qualify for student loan repayment forgiveness. To do so, they must work in a qualifying job for five years. At that point, they can apply to have up to $17,500 forgiven in qualifying loans.
Closed School Discharge
You may also receive forgiveness for your student loans if you went to a school that was shut down. Only borrowers approved by the Department of Education will be able to qualify for these forgiveness programs.
Total and Permanent Disability Discharge
Finally, if you experience a total and permanent disability that makes it impossible for you to pay off any remaining eligible loans, you can apply to have those loans forgiven. The forgiven amount can equal your total remaining balance.
How To Apply For Student Loan Forgiveness?
So now that we know which forgiveness programs are out there for federal direct loans and a direct consolidation loan, let's look at how to apply for debt relief. Here are step-by-step instructions.
Choose your forgiveness plan
The first thing you need to do is figure out how you're going to get your federal student loans forgiven. Whether you plan on applying for forgiveness through the PSLF program or through payments based on discretionary income from a job in South Carolina or Boston, you need to have clarity before proceeding.
Sign in to the federal student aid website
Next up, visit the Studentaid.gov website and log into your account. At this point, you'll be able to navigate to the page for the kind of loan forgiveness that you're applying for. You'll see information about any relevant income requirements, interest rate accumulation, and covered loan types at this point.
That being said, most student loan borrowers with federally insured student loans or federal family education loans should qualify for most debt forgiveness options.
Complete the required forms
Once you navigate to the correct loan forgiveness web page, you'll be asked to complete some forms. You may have to provide information to federal agencies about your personal finance to ensure you meet any relevant income thresholds – especially for PAYE and Revised Pay As You Earn.
A full-time employee of a public service organization may also be required to provide information about their job. At a certain point, you'll get a final ruling about whether or not you're eligible for the type of loan forgiveness you've applied for.
Make sure you maintain eligibility moving forward
Even if you get your loans forgiven, you'll still need to maintain eligibility moving forward. If you exceed the income requirement or start providing income information from a non-public service job, you could run into trouble with the internal revenue code and lose eligibility.
So make sure that you continue paying attention to the requirements of your direct loan program and federal income tax. Doing so is the best way to ensure that the education department actually forgives your student loan debt when the time comes.
How Long Does It Take for Federal Student Loan Debt To Be Forgiven?
The amount of time it takes to have direct loans forgiven can vary based on the plan you choose. For example, your Pell Grant will be forgiven instantly as long as you use the Pell Grant to go to school.
However, if you choose an income-based payment plan, you'll have to meet the income cap requirements and make payments for 20-25 years before the remaining balance is forgiven (unfortunately, the forgiveness amount is not tax-exempt).
Here are some other forgiveness timelines that may be relevant to your situation:
Teacher student loan forgiveness takes five years of qualifying work
Closed school debt discharge may be processed within four to six weeks of when the government begins accepting applications
Total and Permanent Disability discharge requires an application and can vary in processing time
What Should You Do If You Have Private Student Loans?
Private student loans are, unfortunately, not eligible for any of the forgiveness plans covered throughout this article. However, you may be able to reduce your monthly payments by refinancing them.
If you have a better credit score now than you did when you took out the loans, refinancing can give you a lower interest rate. You may also be able to restructure the payments so that they fit into your budget better.
It's also worth reaching out to your loan servicer directly if you're having trouble making payments. They may be able to accept a lower monthly payment or pause your payments entirely for a period if you're experiencing financial hardship.
You can calculate your private student loan with this tool:
Simple Student Loan Calculator
Please provide any three values below to calculator.
Which Types Of Federal Student Loans Are Eligible For Forgiveness?
Nearly all different types of federal student loans are eligible to be forgiven. If the loan was issued by the Department of Education or qualified for the loan payment pause, then there's a good chance it qualifies for forgiveness as well.
The Top 2 Student Loan Refinancing Services
| | | |
| --- | --- | --- |
| | Sofi | Laurel Road |
| Award | Best Overall | Best Customer Service |
| Rating | 4.7/5 | 4.6/5 |
| Detail | Read Review | Read Review |
| Link | | |
Sofi
SoFi is one of the most popular student loan refinancing options on the market. They offer terms ranging from 5 to 20 years and can handle any loan balance over $5,000. The company also offers many member perks and is growing into a full-service financial institution, which makes them a good fit if you're looking for an all-in-one financial platform.
Laurel Road
Laurel Road is very similar to SoFi. They offer the same terms and can handle the same loan balances as their competitor. However, this company has a higher likability rating and customer service score than SoFi. So if that's important to you, Laurel Road could be a better option.
Final Thoughts
Student loans are a major financial burden for millions of Americans. But there are ways that you can have your balance forgiven, as we've outlined throughout this article.
You just need to make sure that you submit the correct application on the Federal Student Aid website and maintain your eligibility over time to avoid ruining your forgiveness plan. We hoped this article helped you understand your student loan forgiveness pathway.
Frequently Asked Questions (FAQs)
How do you apply for student loan forgiveness?
You apply for student loan forgiveness by visiting StudentAid.gov, signing into your account, and choosing the type of loan forgiveness you want to apply for. Once you've done that, simply input the requested information to proceed.
How long does it take to have student loans forgiven?
It depends on the type of forgiveness you're applying for, but student loans may take as short as four to six weeks to forgive or as long as 25 years.
Can private student loans be forgiven?
No, private student loans do not quality for any of the federal government's forgiveness programs. However, you may be able to refinance these loans or speak with your lender if you're having trouble making payments.
What do I do if I'm having trouble making student loan payments?
You can apply for a deferment of your loan payments for up to three total years if you're experiencing financial hardship. You may also want to look into an income-based repayment plan.
What is student loan forgiveness?
Student loan forgiveness refers to the erasure of federally-backed student loans. If your loans are forgiven, you no longer have to pay them back.
ABOUT THE AUTHOR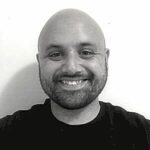 Kellan works with businesses of all sizes to help them achieve their growth goals and has won several awards for his work in the space. He is especially focused on the fields of business finance and the developing cryptocurrency industry, regularly writing about both for audiences across the globe.
ABOUT THE REVIEWER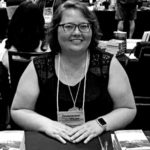 Kristina Knight is a freelance writer with more than 15 years of experience writing on varied topics. Kristina's focus for the past 10 years has been the small business, online marketing, and banking sectors, however, she keeps things interesting by writing about her experiences as an adoptive mom, parenting, and education issues. Kristina's work has appeared with BizReport.com, NBC News, Soaps.com, DisasterNewsNetwork, and many more publications.
+ 6 sources
Bizreport Advisor adheres to strict editorial integrity standards avoids using tertiary references. We have strict sourcing guidelines and rely on peer-reviewed studies, academic research. To ensure the accuracy of articles in Bizreport, you can read more about the editorial process here.
Federal Student AId. Loans. Federal Student Aid. Published June 25, 2019. Accessed April 4, 2023. https://studentaid.gov/understand-aid/types/loans

U.S. Department of Education. U.S. department of education. Ed.gov. Published 2000. Accessed April 4, 2023. https://www.ed.gov/

Perkins Loans | Federal Student Aid. studentaid.gov. Accessed April 4, 2023. https://studentaid.gov/understand-aid/types/loans/perkins

Federal Student Aid. Student Loan Forgiveness. Federal Student Aid. Published September 18, 2018. Accessed April 4, 2023. https://studentaid.gov/manage-loans/forgiveness-cancellation

Public Service Loan Forgiveness. Federal Student Aid. Published December 26, 2018. Accessed April 4, 2023. https://studentaid.gov/manage-loans/forgiveness-cancellation/public-service

Federal Student Aid. Studentaid.gov. Published 2020. Accessed April 4, 2023. https://studentaid.gov/manage-loans/repayment/plans/income-driven