Fed Rate Hike: Balancing Inflation, Job Market, & Economic Future
All products recommended by Bizreport are selected by our editorial team, independent of our parent company. Some of our stories include affiliate links. If you buy something through one of these links, we may earn an affiliate commission.
On Wednesday, the Federal Reserve is set to increase its benchmark interest rate. Despite the recent collapse of the First Republic bank, the Fed is still expected to go ahead with a rate hike. Just before the First Republic, two other banks — Silicon Valley Bank and Signature Bank — had collapsed. Even though the U.S. economy faces growing risks, the Fed is expected to argue on Wednesday that the rate increase is essential for combating persistent inflation.
If indeed the Fed is going to increase the rate, it is anticipated to raise the target lending rate by a quarter percentage point. This would be the 10th continuous increase since March of the previous year. It would result in the Fed's primary rate reaching 5.1%, a 16-year peak. Last week's release of first-quarter growth data suggests a minor economic slowdown in the United States. The employment report, scheduled for release two days after the rate hike announcement, will shed light on labor demand levels. Additionally, the upcoming purchasing managers index report, along with the jobs report, will offer a holistic perspective on the direction of the U.S. economy.
The objective of raising interest rates is to curb fresh loans and expenditure, which in turn, cools down the economy. But it has to be kept in mind that successive rate hikes will lead to a surge in servicing costs of existing loans such as credit cards, car loans, and even corporate borrowings. And that may ultimately lead to a recession or at least increases the risk of recession. Already reports indicate that U.S. consumers have started to limit their spending, because of persistently high inflation and increasing borrowing costs.
Look at The Future of The Job Market
Indeed, the job market is presently in excellent shape, with unemployment rates at their lowest in over 50 years. However, despite this positive historical data, some forward-looking indicators reveal emerging issues in the job market. There are indications of a decline in new hires, a reduction in job vacancies, and a downward trend in wages. Therefore, when the Federal Reserve meets on Wednesday, it should not solely rely on past employment data to assess the job market but also consider the immediate future by examining these indicators.
When the Federal Reserve meets, it is crucial to evaluate not only the current state of inflation but also its future trajectory. Presently, inflation is high, but with the ongoing decline of crude oil prices in global markets, fuel and energy costs in the U.S. could decrease in the upcoming months. Additionally, the expanding availability of real estate may lead to lower rental costs shortly, while food item prices are also trending downwards. As a result, the Fed should consider both past data and future-oriented surveys to make informed decisions.
What Happens Next for a Rate Hike?
The expected rate hike on Wednesday is not completely out of the blue. During the Federal Reserve's previous meeting in March, officials in charge predicted an additional rate hike in May before maintaining steady rates until the following year. The next prediction will not be available until June.
So while the rate hike was expected, the primary concern for everyone, from traders to economists, is what happens after the hike. What's next in store? The question on everyone's mind is whether Federal Reserve Chair Jerome Powell will shed some light on this topic during the press conference following the rate-hike announcement on Wednesday.
Experts believe that Powell may suggest the Fed is nearing a much-anticipated pause in its rate hikes. He is likely to emphasize that additional rate hikes could occur if inflation remains consistently high.
ABOUT THE AUTHOR
Vignesh is a principal correspondent (data) with India's leading national English daily. He manages a team of three journalists with whom he runs the Data Point section, which appears on the op-ed page five days a week and online. He also runs a data related youtube channel, a data podcast and a data newsletter.
ABOUT THE REVIEWER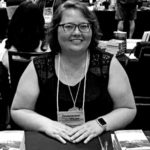 Kristina Knight is a freelance writer with more than 15 years of experience writing on varied topics. Kristina's focus for the past 10 years has been the small business, online marketing, and banking sectors, however, she keeps things interesting by writing about her experiences as an adoptive mom, parenting, and education issues. Kristina's work has appeared with BizReport.com, NBC News, Soaps.com, DisasterNewsNetwork, and many more publications.
+ 3 sources
Bizreport Advisor adheres to strict editorial integrity standards avoids using tertiary references. We have strict sourcing guidelines and rely on peer-reviewed studies, academic research. To ensure the accuracy of articles in Bizreport, you can read more about the editorial process here.
Mena B. The Fed lifts rates by a quarter point | CNN Business. CNN. Published May 3, 2023. Accessed May 3, 2023. https://edition.cnn.com/2023/05/03/business/fed-rate-decision-may/index.html

+AIMEE PICCHI. Will the Federal Reserve raise interest rates again this week? Here's what to expect. www.cbsnews.com. Published May 2, 2023. Accessed May 3, 2023. https://www.cbsnews.com/news/federal-reserve-interest-rates-2023-cbs-news-explains/

News ABC. Fed is set to raise rates yet again. After that, then what? ABC News. Published May 1, 2023. Accessed May 3, 2023. https://abcnews.go.com/US/wireStory/fed-set-raise-rates-after-98984943