EQ Bank Review 2023: Features & Alternatives
All products recommended by Bizreport are selected by our editorial team, independent of our parent company. Some of our stories include affiliate links. If you buy something through one of these links, we may earn an affiliate commission.
EQ Bank is a digital banking platform offered by Equitable Bank, one of Canada's leading independent banks that has been serving Canadians for over 50 years. EQ Bank offers a suite of banking products and services, including no-fee checking and savings accounts, GICs, U.S. dollar accounts and RRSPs.
Pros
Almost zero or very few fees

Great interest rate

Excellent ease of use
Cons
Limited range of banking service

No ATM and physical branch
EQ Bank offers direct or branchless banking services in Canada. As they don't have any physical branch, they emphasize on providing more value to the depositors through higher interest rate that comes from their low operational cost. EQ Bank offers traditional consumer banking services such as personal banking, investments, payment services, and borrowing against mortgages.
Founded in 2016 as a subsidiary and direct banking division of  Equitable Bank, EQ bank is based in Toronto, Canada. Despite being an online only bank, EQ Bank guarantees the safety of deposited funds up to $100,000 per account through insurance protection under Canada Deposit Insurance Corporation.
What is EQ Bank?
EQ Bank started its journey as a digital bank in 2016. It is an Equitable Bank subsidiary based in Toronto, Canada. The bank does not have any physical branches, which allows it to offer higher interest rates on its products as it has low operational costs as a financial institution.
EQ Bank offers a wide range of banking services, such as personal banking, investments, payment services, and borrowing against mortgages. The Canadian bank primarily aims to provide more value to its customers by offering higher interest rates on its products and a no-fee checking and savings account.
EQ also offers a GIC (Guaranteed Investment Certificate) product, which is a safe and secure investment tool. The GIC is insured by the Canada Deposit Insurance Corporation (CDIC) for up to $100,000. The digital bank also offers a U.S. dollar account for anyone looking to hold their money in a foreign currency.
EQ Bank has secured a total deposit of $7 billion, indicating customers' great trust in this institution. Forbes announced EQ Bank as the top schedule 1 bank in Canada for two consecutive years – 2021 and 2022.
EQ Bank Features
As a trading brand for the Equitable Bank of Canada, EQ Bank offers various consumer banking features to its users. Here are some features you will find:
Day-to-Day Retail Banking
EQ Bank lets you use and manage your savings account right from the bank's mobile app or desktop platform. In addition to the regular savings account, they let you open separate joint accounts, tax-free savings accounts (TFSA), and US Dollar accounts.
Long-Term Investments
Many depositors may want to see their money grow in a long-term investment account instead of a savings account. EQ Bank offers long-term investment accounts that come with a higher interest rate compared to regular savings accounts. The long-term investment accounts include registered and non-registered Guaranteed Investment Certificates (GICs), Retirement Savings Plans (RSP), and TFSA bearing a 2.5% to 4.7% interest rate.
Payment Solutions
EQ Bank lets you hold your fund in US Dollars for easy and instant international money transfers. You will still earn the regular interest rate of 2.5% as long as the balance is available in your account.
Borrowing
EQ Bank provides easy mortgage facilities allowing you to borrow funds through an online application. The mortgage account does not have any minimum balance requirement either. Existing EQ Bank customers can even get quick access to the EQ Bank mortgage fund.
Branchless Banking
EQ Bank does not have a physical branch and you won't need a branch at all. You can do everything from opening and managing your account, or applying for loans right from the mobile or desktop app on the go.
EQ Bank Advantages
Within only a few years of operation, EQ Bank of Canada has gained significant success in terms of deposits and the number of customer acquisitions. Let's check out some of the core advantages of this direct banking platform as we get into our EQ Bank review.
No Monthly Fees
Possibly the main advantage of EQ Bank is that there are $0 monthly fees and transaction fees. This is a great relief, especially for those struggling with their finances in today's challenging economic conditions and high inflation rates.
Joint Account
A joint account is perfect for couples or anyone who wants to share their finances. It's also great for families as it allows parents to easily monitor their children's spending. EQ Bank's joint savings accounts let you include up to three people within the same account.
Cheap International Money Transfers
EQ Bank lets you perform international money transfers to any external bank account up to eight times cheaper than most traditional banks. They use transparent and real exchange rates so you won't incur any hidden fees and markups.
User-Friendly
The EQ Bank website and mobile app are both very user-friendly. They're easy to navigate and have all the features you need. This makes it easy to manage your finances on the go, and you won't find the need to visit branches at all.
Related Topic: Top 5 Free Bank Accounts Canada
EQ Bank Accounts Types
EQ Bank offers various personal banking accounts with them to cover most, if not all, of your individual banking needs. The account types you can operate are:
Banking Everyday
Savings Plus Account
EQ Bank's savings plus account focuses on high-interest rates and zero monthly maintenance fees. The high-interest savings accounts give you access to a suite of investment products. This account does not require you to maintain minimum balances, and interest is calculated and paid monthly.
The EQ Bank savings plus account functions like a chequing account and gives you a competitive interest rate of 2.5% and several other features, such as free Interac e-Transfers, free bill payments, and free Electronic Fund Transfers (EFT). The interest rate is calculated daily based on the total closing balance. You can also transfer money to other EQ accounts without any charge.
Joint Savings Plus Account
There's also a joint EQ Bank savings account option available if you want to open an account with someone else. This can be done with a spouse, partner, family member, or friend, and the account features are similar to the ones you would get with your regular savings account.
The joint EQ Bank savings plus accounts support a maximum deposit of up to $500,000. All account holders can avail of the same interest rate of 2.5%. Both the regular and joint savings accounts are secured by CDIC deposit insurance.
TFSA Savings Account
You can see your money grow using EQ Bank's Tax-Free Savings Account or TFSA. You will earn a 2.5% interest on your TFSA account without paying taxes. According to the Canadian regulatory bodies, all Canadians can deposit up to $6,000 per annum in the TFSA account category across all banking institutions. The authorities will charge 1% per month for over contributions.
You can also link your EQ Bank TFSA savings account with your external bank account or EQ savings plus account for one-time or recurring fund transfers. The EQ Bank account also does not limit you to five free withdrawals from your TFSA account like many other traditional banks.
US Dollar Account
If you want to put your money in a USD account to enjoy several benefits related to easy international money transfers, EQ Bank covers you with its USD account with a 2% interest rate. EQ Bank extends its zero monthly benefits to the USD accounts as well.
You can quickly do money transfers anywhere in the world from your EQ Bank USD account using Wise, a global money transfer service. Even though it is a USD account, you will still get CDIC insurance protection just like EQ Bank's savings plus account or joint savings plus account.
Investments
EQ Bank also offers several long-term investment accounts such as GICs, RSP, and TFSA.
GICS
You can invest in both registered and non-registered GICs or Guaranteed Investment Certificates with EQ Bank. You can choose maturity levels ranging from 3 months to 10 years for both types of GICs. EQ Bank's website provides detailed information on what you will earn in your GIC accounts. You can easily get your interest earned once you mention your investment amount and select an interest payment term (annually or maturity).
For example, here's what you will earn from a $10,000 investment:
1 year: $465 at 4.65%
2 years: $940 at 4.7%
5 years: $2,350 at 4.7%
10 years: $4,700 at 4.7%
RSP Saving Accounts
EQ Bank's fully automated and paperless RSP savings account allows you to save for your retirement without any hassle of paying taxes. You will get the following advantages with an EQ Bank RSP savings account:
2.5% interest rate
No fees
Paperless application and sign in up
Insurance protection for your deposits
Downloadable tax slips by email for every tax period.
Mortgages
EQ Bank lets you access a vast mortgage marketplace with over 2,000 Canadian lenders so that you always get the best rate for your mortgaged properties. The platform has developed an advanced algorithm, which automatically scans the market and recommends the most optimal options once you sign up for your application.
International money transfers
EQ Bank's international money transfers are considerably less expensive than traditional banks. Using a real-time exchange rate, you can always see the amount you will send and what the recipient will get. Wise, an international money transfer service, manages the process.
EQ Bank Quick Overview
Best Overall Value
Various personal banking accounts
High-interest rate
Zero maintenance fees
EQ Bank Customer Reviews
EQ Bank has achieved several awards as one of the most customer-friendly banks in Canada competing against both traditional and virtual financial institutions. Most customers have expressed happiness about EQ Bank's great app, features, support system for bank accounts, and excellent interest rate in a competitive market.
The only dissatisfaction we found from some customers is related to the limited banking services and technical shortcomings of the app.
I once had to reach out to EQ Bank's customer support to solve some issues with my EQ Bank account. I thought I'd have to wait for a while. But to my surprise, they instantly answered my call and addressed my queries in no time.

Taryn, C
I've been using the EQ Bank's services for a few years, and I'm overall happy with their sincerity to keep promises of high-interest rates and zero fees. However, they can surely explore some ways to expand their services.

Charles Bryan
My EQ Bank Mobile Banking app frequently crashes on my phone. I contacted their customer support but haven't found any good solution.

Irvin458
EQ Bank's joint savings account has been a great convenience for my family and me. They should extend it to the GIC accounts as well.

Marquis Victor
EQ Bank Service Review
Review of EQ Bank
| | | |
| --- | --- | --- |
| Overall Pricing and Value | | 90% |
| Cost Value | | 95% |
| Customer Support | | 80% |
| Ease of Use | | 90% |
| Included Features | | 85% |
Now that you are familiar with EQ Bank's offers, let's see how they perform in terms of customer service and delivering the promised features.
Is This Brand Right For You?
EQ Bank is the right choice for individuals looking for a no-fee and high-interest savings account. The account also gives you access to EQ Bank's investment products and bank accounts to fulfill almost all your daily banking needs. EQ Bank might be an excellent choice if you are not looking for any physical branches and are comfortable with online banking.
Cost Value
EQ Bank's zero minimum balance requirement and zero monthly fees can add significant value to cost-conscious customers. You can also enjoy free Interac e-Transfers, free bill payments, and free Electronic Fund Transfers (EFT), so it basically acts like a chequing account.
Customer Service
EQ Bank has a dedicated customer support team available 24/7 to address your queries. The wait time is minimal when you call support. You can also reach out via email and in-app live support.
In addition, EQ Bank also offers a comprehensive resource section on its website to educate its customers and general audience on personal banking and personal finance.
Ease of Use
You can quickly address your banking needs through the web interface and mobile banking app. Account management and opening processes are entirely paperless and you won't have to visit anywhere physically for baking tasks.
Included Features
EQ bank offers beneficial features to its customers, which helps it stand out as one of the best online banks in Canada. Let's quickly go through the core features:
High-interest rate: EQ Bank offers the same interest rate of 2.5%, paid monthly, to all the clients and reviews them regularly to stay ahead of the competitors.
Zero fees: You won't have to pay any fees with your EQ accounts. No service charges, no account fees, and no hidden fees.
Free fund transfer: You can quickly transfer money to your other accounts or other EQ customers free of charge, including automatic scheduled transfers.
Insurance protection: All your deposits with EQ Bank are insured by the CDIC for up to $100,000.
Investment options: EQ Bank offers a wide range of investment products such as GICs, RSPs, and TFSA.
Excellent mobile app: Its well-designed mobile app allows you to do all your banking activities on the go.
Overall
To sum up our EQ Bank review, it is a great choice considering its high-interest, zero-fees banking service in Canada. The savings accounts function similarly to a chequing account with its features and functionalities. Customers love the bank's mobile app, insurance protection, and easy accessibility. The only downside is that the bank does not have any physical branches and ATMs, which can be inconvenient for a few.
2 Top EQ Bank Alternatives
| | | | |
| --- | --- | --- | --- |
| | Alterna Bank | PC Financial | EQ Bank |
| Award | Ratehub.ca Personal Finance Award 2020 | Winner of J.D. Power Canada 2018 Credit Card Satisfaction Survey (PC Financial) | Canada's Top Schedule 1 Bank, in the Forbes' list of World's Best Banks 2022 |
| Features Overview | Mobile app, home loan, retail banking, investment tools, business banking (corporate loans, payment processing) | Every day spend or merchant payment accounts, cash back on deposits, reward point deals, online & offline store payments, free Interac e-Transfer | Mobile & desktop apps, savings accounts (single and joint), investment accounts, USD accounts, international transfers, and mortgage borrowing |
| Ranking | 4.3/5 | 4.2/5 | 4.5/5 |
| Detail | Read Review | Read Review | Read Review |
| Link | | | |
Alterna Bank
Alterna Bank operates a wholly-owned subsidiary of Alterna savings. It is one of the oldest direct banking services in Canada. They provide lots of conveniences related to hassle-free accounts management, zero fees, mobile apps, and good interest rates just like EQ Bank.
PC Financial
PC Financial is an online, zero-fee direct banking service by President's Choice Financial. As a member of the CDIC, PC Financial insures deposits of up to $100,000. The platform has an intuitive and feature-rich mobile app where you can access all of its savings and investment features.
Conclusion
EQ Bank's convenient accessibility, zero fees, and high-interest rate are some of the most stand-out features to attract value-driven customers. Considering the CDIC insurance protection and various long-term investment options, it's hard to beat this financial institution in Canada.
Frequently Asked Questions (FAQs)
What is the minimum deposit of EQ Bank?
EQ Bank does not have a minimum deposit requirement. You don't need to maintain any balance in your savings plus account or joint savings plus account at all.
How much does EQ Bank pay as an interest rate?
EQ bank currently offers a 2.5% flat interest rate for all of its customers who maintain the savings plus account and joint savings plus account. The interest rate is calculated daily based on the total closing balance.
Can I open a joint account at EQ Bank?
Yes, you can open a joint saving plus account at EQ Bank that supports up to three people within one account.
How can I use EQ Bank?
You can use all of EQ bank's services through their mobile and desktop apps. The bank does not have a physical branch.
ABOUT THE AUTHOR
Noah Edis is a writer and entrepreneur with a wealth of experience in online businesses and marketing. When he's not working on his latest project, you can find him playing competitive dodgeball or pursuing his personal interest in business process automation.
ABOUT THE REVIEWER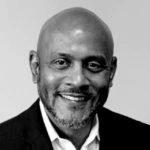 He is an organized and creative thinking sales management professional with experience in outside and inside sales in various markets. Working as freelancer in the Greater Boston Market, he moved to St. Louis and became an Account Executive, then a Sales Manager managing and coaching 12 sales reps covering a nationwide territory. He has developed his team with a combination of consultative selling and value before price coaching mindset which has won him a President's Cup and many other financially rewarding awards at RICOH. His most recent role as a Continuous Improvement Manager provided insight into the importance of delivering a quality product in alignment with the value and reputation of his organization. It further enhances the aspect of selling on value as opposed to price.
+ 2 sources
Bizreport Advisor adheres to strict editorial integrity standards avoids using tertiary references. We have strict sourcing guidelines and rely on peer-reviewed studies, academic research. To ensure the accuracy of articles in Bizreport, you can read more about the editorial process here.
Canada FCA of. Deposit insurance. www.canada.ca. Published May 19, 2016. Accessed October 25, 2022. https://www.canada.ca/en/financial-consumer-agency/services/banking/deposit-insurance.html
EQ Bank is rated "Average" with 3.7 / 5 on Trustpilot. Trustpilot. Accessed October 25, 2022. https://www.trustpilot.com/review/eqbank.ca