Credit Suisse delays annual report after SEC raises questions on financial statements
All products recommended by Bizreport are selected by our editorial team, independent of our parent company. Some of our stories include affiliate links. If you buy something through one of these links, we may earn an affiliate commission.
Credit Suisse has delayed the publication of its 2022 annual report following a "late call" from the US Securities and Exchange Commission (SEC) on Wednesday evening. The regulator contacted the bank over revisions the bank had previously made to its cash flow statements for 2019 and 2020, raising questions about its earlier financial statements.
The intervention by the SEC is the latest blow to Credit Suisse as it attempts to rebuild investor confidence after a series of scandals and setbacks that have sent its shares plunging and led clients to withdraw billions. The bank has been in the crosshairs of Switzerland's financial regulator, Finma, which is reportedly looking into comments the lender's chairman made about the health of its finances.
Shares in the bank, which have been trading around record lows, slid 5%. However, they later recovered much of the 6% loss. "Management believes it is prudent to briefly delay the publication of its accounts in order to understand more thoroughly the comments received," the company said, adding that its 2022 financial results were not impacted.
Credit Suisse revised how it booked a series of cash flows, including share-based compensation and foreign exchange hedges. It remains unclear when the annual report will be released, causing concern among analysts. Andreas Venditti from Vontobel said that the delay "does not help investor sentiment and it does not help in rebuilding trust."
In February, Credit Suisse reported its biggest annual loss since the 2008 global financial crisis after rattled clients pulled funds from the bank. It warned that a further "substantial" loss would come this year. Customers withdrew 111 billion Swiss francs ($121 billion) in the final three months of 2022, following a series of missteps and compliance failures that have hurt the bank's reputation and profit, as well as costing top executives their jobs.
Credit Suisse is Switzerland's second-biggest bank, and it was hard hit by the collapse of U.S. investment firm Archegos in 2021, as well as the freezing of billions of supply chain finance funds linked to insolvent British financier Greensill. The bank was also rocked by a prosecution in Switzerland involving laundering money for a criminal gang.
In October, Credit Suisse embarked on a "radical" restructuring plan that entails cutting 9,000 full-time jobs, spinning off its investment bank, and focusing on wealth management. CEO Ulrich Körner said on February 9, "We have a clear plan to create a new Credit Suisse and intend to continue to deliver on our three-year strategic transformation by reshaping our portfolio, reallocating capital, right-sizing our cost base, and building on our leading franchises."
However, the delay in publishing the annual report is a setback for the bank's efforts to rebuild trust and restore confidence among investors. Credit ratings agency Standard & Poor's downgraded Credit Suisse to just one level above so-called junk status in November.
It is worth noting that the bank's recent troubles have also raised concerns about governance at Credit Suisse. The delay in publishing the annual report underscores that challenge, which is compounded by the ongoing investigation by Finma. It is seeking to establish the extent to which Axel Lehmann and other bank representatives were aware that clients were still withdrawing funds when he told reporters that outflows had stopped. Finma declined to comment, and Credit Suisse told CNN it did not "comment on speculation."
In conclusion, Credit Suisse's decision to postpone the publication of its annual report following the SEC's intervention is a setback for the bank's efforts to rebuild investor confidence. The delay raises further questions about governance at Credit Suisse and comes as the bank attempts to implement a "radical" restructuring plan to reshape its portfolio, reallocate capital, and right-size its cost base.
ABOUT THE AUTHOR
Chinonso Dioha is a highly-skilled professional SEO article writer, data analyst, and web content specialist with over 3+ years of experience writing viral articles, SEO articles, blog posts, marketing articles, health articles, and financial articles. He possesses thorough expertise in high-quality research, meeting and surpassing editorial objectives, and delivering high-quality service. Specialities include metaverse, e-commerce, technology, business, call-to-action, buying guides, how-to – articles, product reviews, sales and lots more.
ABOUT THE REVIEWER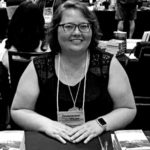 Kristina Knight is a freelance writer with more than 15 years of experience writing on varied topics. Kristina's focus for the past 10 years has been the small business, online marketing, and banking sectors, however, she keeps things interesting by writing about her experiences as an adoptive mom, parenting, and education issues. Kristina's work has appeared with BizReport.com, NBC News, Soaps.com, DisasterNewsNetwork, and many more publications.
+ 4 sources
Bizreport Advisor adheres to strict editorial integrity standards avoids using tertiary references. We have strict sourcing guidelines and rely on peer-reviewed studies, academic research. To ensure the accuracy of articles in Bizreport, you can read more about the editorial process here.
Annual reports. Credit Suisse. Published 2019. Accessed March 10, 2023. https://www.credit-suisse.com/about-us/en/reports-research/annual-reports.html

Carrel P. Credit Suisse found guilty in cocaine cash laundering case. Reuters. https://www.reuters.com/business/finance/court-convicts-credit-suisse-money-laundering-case-2022-06-27/. Published June 27, 2022. Accessed March 10, 2023.

CNN HZ. Credit Suisse posts biggest annual loss since 2008. CNN. Accessed March 10, 2023. https://www.cnn.com/2023/02/09/investing/credit-suisse-losses/index.html

Credit Suisse to cut 9,000 jobs and seek billions in new investment. the Guardian. Published October 27, 2022. Accessed March 10, 2023. https://www.theguardian.com/business/2022/oct/27/credit-suisse-to-cut-9000-jobs-and-seek-billions-in-new-investment