Capital One Reviews 2023: Features & Alternatives
All products recommended by Bizreport are selected by our editorial team, independent of our parent company. Some of our stories include affiliate links. If you buy something through one of these links, we may earn an affiliate commission.
Capital One is a full-service bank offering an array of services to consumers and business customers both online and in physical branches.
Pros
Wide network of no-fee ATMs

No minimum initial deposits for checking or savings accounts

Good mobile app
Cons
No physical branches in all states

Don't offer money market accounts to new customers
Founded in 1994

Based in McLean, VA

Operations primarily in the US
Based out of New York, NY

Founded in 1799

Subsidiary of JPMorgan Chase
Capital One is a bank operating online and in the South and Eastern parts of the United States. They were founded in 1994 primarily offering checking accounts, savings accounts, and certificates of deposit, and are now known for its credit cards as well.
They have a wide network of no-fee ATMs and have physical branches for customers to visit, though their rates on savings products are not exceptional. But, they offer a good mix of online banking and physical banking services for those who want to withdraw cash.
Capital One Advantages
First, let's cover some of the main advantages of banking with Capital One.
More cashback: Earn a $500 cash bonus, plus 1.5% cash back on every purchase
Their rewards program offers a nice cash bonus for new customers, plus provides a 1.5% cash back bonus on all purchases. Many cards do not offer the same perks, which is a great draw to Capital One's credit card program.
Automatically Get Better Deals when Shopping Online
With Capital One Shopping, customers can use the free browser tool to identify online coupons, better prices, and rewards at over 30,000 retailers. Other banks do not have a comparable product, making it a stellar bonus for Capital One customers.
70,000+ fee-free ATMs nationwide
The wide network of non-fee ATMs that Capital One customers can access across the country is very valuable, which includes Allpoint and MoneyPass networks. This saves customers a lot of money in ATM fees each year and is one of the largest ATM networks among the big banks.
Capital One Review: Products & Prices
Now let's take a deeper look at some of the features of Capital One's major products.
Capital One 360 Checking Account
| | | |
| --- | --- | --- |
| | 360 Checking Account | MONEY Teen |
| Monthly Service Fee | $0 | $0 |
| Minimum Deposit to open | $0 | $0 |
| APY | 0,10% | 0,10% |
Capital One 360 Checking offers good interest rates and is completely free. Customers can make mobile deposits and online bill payments with this bank account, and will receive a free first checkbook with 50 checks. Capital One no longer charges NSF fees or overdraft fees.
Plus, those on the mobile app can use Add Cash in Store to deposit cash up to $999 per day, five times a month at CVS stores. Those receiving direct deposit paychecks can also receive funds up to two days early.
Capital One 360 Savings Account
| | | |
| --- | --- | --- |
| | 360 Checking Account | Kid Savings |
| Monthly Service Fee | $0 | $0 |
| Minimum Deposit to open | $0 | $0 |
| APY | 2.20% | 0,30% |
The Capital One 360 Performance Savings account has a competitive yield on balances, with no minimum balance requirement. Account holders can set savings goals and automatic savings plans with automatic transfers from a Capital 360 checking account for budgeting purposes.
Capital One 360 CD Account & Rates
| | |
| --- | --- |
| Term | APY |
| 6 Months | 2.00% |
| 9 Months | 2.00% |
| 12 Months | 3.25% |
| 18 Months | 3.25% |
| 24 Months | 3.30% |
| 30 Months | 3.30% |
| 36 Months | 3.40% |
| 48 Months | 3.40% |
| 60 Months | 3.50% |
Capital One has a variety of CDs that range in terms from 6 months to 5 years, with 9 different terms available. The rates are comparable to what other major banks offer, and there are no minimum deposits. Penalties for early withdrawals will vary depending on term length, though customers can get interest disbursements routed directly to a checking or savings to account with Capital One.
Capital One Credit Card
Capital One is also known for its credit cards. They have a wide range of credit cards great for people with any type of credit history and are largely appealing for the generous rewards associated with them.
Capital One Quick Overview
Let's review the top advantages of being a customer of Capital One Bank.
Best Overall Value
Good credit card rewards
Physical and online presence
Great ATM network
Capital One Customer Reviews
Capital One does not have great reviews from customers on Trustpilot. Let's see what concerns they have about the company.
They solicited me for a $50K line of credit card, with 7% cash back if I spent $50K in 6 months. I joined, went to use my card for a large purchase, was denied it, said I had to build up a spending history. So how do you spend 50K in 6 months? Impossible. Closed account. Account was setup as estatement and autopay/full balance. Never received one statement, assumed paid in full. Notified by creditwatch they filed a past due report on me after 4 months. No statements, no call, nothing. They acknowledge external account for Autopay says too bad I didn't get statements. Offered to send them email and spam logs to prove no statements sent, didn't care. Would not do anything to rectify report. THIS KNOCKED MY CREDIT SCORE DOWN 170 POINTS.

John
So far capital one has been great. My card works when I need it to and capital one hasn't given me any issues. Some say they are slow to give credit limit increases. I havent tried for an increase yet but hopefully over time it goes up. They started me at 10k which is plenty for me.

Wilbur
I already have a couple of credit cards with capital one, so I was going to open up a checking account. I was tossed around to multiple departments, put on hold, and hung up on a couple of times. When I finally got through, I found out they had the wrong information on file for years, including my birthday. This company is a MESS! Played the toss-around game for 4 hours. Customer service is non existent. Bank elsewhere!

Atlas
I've been a customer with capital one for over 6 years worst bank ever, unreliable and unhelpful…and will not recommend.

Teddy
Capital One Service Review
Review of Capital One Bank
| | | |
| --- | --- | --- |
| Overall Pricing and Value | | 90% |
| Cost Value | | 90% |
| Customer Support | | 80% |
| Ease of Use | | 100% |
| Included Features | | 90% |
Let's take a look at some of the reasons why you may choose Capital One as your bank.
Is Capital One Right For You?
How can you decide if Capital One is the right bank for you among the other banking options available? They offer a range of services to help customers with savings, building credit, earning rewards, and more. They don't charge monthly service fees or annual fee on their bank accounts, which is a great perk for any loyal customer. Capital One offers a great balance of physical banking and digital support.
Cost Value
Since they offer no fees on their checking and savings account, and no minimum balance required or opening balance requirement, Capital One has a great cost value for customers with any budget.
Customer Service
They have a customer service team readily available over the phone, and they also have a virtual assistant and online support center available 24/7 if you called customer service and did not get an answer.
Ease of Use
Capital One has a great online platform as well as their phsycial locations. This makes their services and any account details easy for online access or in-person. Plus, the vast ATM network is very helpful as well.
Included Features
The features that you get as a Capital One customer like competitive interest rates, help saving when online shopping, plus the great rewards on credit cards, like statement credit with cash back.
Overall
Capital One is a great financial institution for anyone interested in personal finance management given the savings products they offer with a good annual percentage yield. Plus the credit card program they offer has great rewards.
2 Top Capital One Alternatives
| | | | |
| --- | --- | --- | --- |
| | CIT Bank | Chase Bank | Capital One |
| Basic Checking Account | | $12 per month, (waivable through three ways) | |
| Basic Savings Account | | $5 per month, (waivable through four ways) | No maintenance fees |
| Non-bank ATMs in the U.S | | $2.50 per transaction (waivable through three ways) | |
| Overdraft | $0 | $34 | $34 |
| Detail | Read more | Read more | Read more |
| Link | | | |
CIT Bank
CIT Bank is an online bank that offers very competitive rates on savings products. They are mostly known for their high-yield savings account, though they don't operate any physical locations for customers to visit in person or make cash deposits.
Chase Bank
Chase Bank is a fully serviced bank, a subsidiary of JPMorgan Chase, a multinational banking holding company. Chase offers a wide range of products for consumer and small business banking customers and has a large physical presence in the country as well as a good digital platform.
Conclusion
Capital One has great banking services with no monthly fees or annual fees. While other credit unions and banks charge significantly higher fees like ATM fees and overdraft fees for less robust service menus, Capital One shines with its checking and savings accounts that have competitive yields and perks for customers.
Frequently Asked Questions (FAQs)
Can I still get a money market account with Capital One?
No, they stopped offering these to new customers in 2021. 
Can I get personal loans with Capital One?
No, this is no longer a product they offer if you're looking to find capital for personal use. 
Is there a Capital One debit card?
Yes, you can get a debit card connected to your checking account. 
Does Capital One offer auto loans?
Yes, you can get auto financing through Capital One. 
Is there minimum balance requirements for their checking accounts?
No, they don't have required minimums, in addition to no monthly services fees.
Will Capital One verify my identity on the app?
Yes, when getting started on the mobile app, they'll confirm your identity with certain documentation, like a driver's license. 
Do Capital One Cafes have free wi-fi?
Yes, among other perks they also have free wi-fi for customers. 
ABOUT THE AUTHOR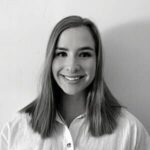 Bailey Schramm is a writer based out of Jackson Hole, WY, primarily covering topics and trends in financial services, business, and the blockchain. With a background covering stock market developments for a major FinTech company, she now provides SEO and content strategy services to financial service companies and tech startups.
ABOUT THE REVIEWER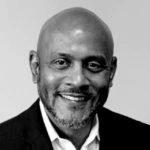 He is an organized and creative thinking sales management professional with experience in outside and inside sales in various markets. Working as freelancer in the Greater Boston Market, he moved to St. Louis and became an Account Executive, then a Sales Manager managing and coaching 12 sales reps covering a nationwide territory. He has developed his team with a combination of consultative selling and value before price coaching mindset which has won him a President's Cup and many other financially rewarding awards at RICOH. His most recent role as a Continuous Improvement Manager provided insight into the importance of delivering a quality product in alignment with the value and reputation of his organization. It further enhances the aspect of selling on value as opposed to price.
+ 1 sources
Bizreport Advisor adheres to strict editorial integrity standards avoids using tertiary references. We have strict sourcing guidelines and rely on peer-reviewed studies, academic research. To ensure the accuracy of articles in Bizreport, you can read more about the editorial process here.
Capital One is rated "Bad" with 1.2 / 5 on Trustpilot. Trustpilot. Published October 14, 2022. Accessed October 15, 2022. https://www.trustpilot.com/review/www.capitalone.com

‌