Best Bank Checking Account for Teens November 2022: Top 7 Picks & Reviews
All products recommended by Bizreport are selected by our editorial team, independent of our parent company. Some of our stories include affiliate links. If you buy something through one of these links, we may earn an affiliate commission.
Chase First Banking Account℠
Best Overall
Capital One MONEY Teen Checking
Most Affordable
Connexus Credit Union Teen Checking
Best Joint Account
From balancing a budget to figuring out monthly fees, a teen checking account is a good way to teach your young person how to handle money better. Teen checking accounts may also link to a savings account, are insured by the Federal Deposit Insurance Corporation so your money is protected, allow for a deposit, and teach financial skills. Read on to learn all you need to know about the best teen checking accounts so you can start teaching personal finance early.
What Is a Bank Checking Account for Teens?
The best teen checking accounts help improve kids' money literacy. Checking accounts for teens can be used just like a regular checking account – the account owner sets up direct deposits from a part-time job or allowance, withdraws money, pays for items using a debit card, and with interest-bearing accounts will earn a little money, too. The difference between a traditional checking and a teen checking account is that the teen's guardians also have access. This is important as young adults need to pay for college tuition and things like books, dorm fees, etc., but are not always ready to fully manage their money account alone. This type of teen checking account allows an informed adult co-owner access to help create spending and saving habits.
Read More: Best Savings Account for Kids
7 Best Bank Checking Account for Teens 2022
7 Best Bank Checking Account for Teens November 2022
Chase First Banking
Chase high school checking tops our list because of the connective features of the account, however, it does require a link to an existing Chase Total Checking Account so be prepared to open this account if it isn't already held. The account will include a debit card, a crucial first step in teaching kids money management. This account also has age limitations; you can open the account at age 6, but the account can only remain a teen account through age 17. After this, the account automatically converts to the child. There are zero monthly service fees, making it very economical.
Capital One MONEY Teen Checking
There are very few physical brand locations with the Capital One MONEY Teen Checking account, which may be annoying for some families. However, for those comfortable with online banks, this account does have many features like parental controls, and no minimum balance or initial minimum deposit amounts.
Connexus Credit Union Teen Checking
Connexus has a highly rated digital experience and mobile app, making it a good choice for those familiar with online banking or online bill pay. And, it has one of the highest APYs available for teen accounts, however, that high APY will only apply to balances under $1,000.
Alliant Credit Union Teen Checking
Although Alliant's account does have a good APY, there are dividend limitations that can be confusing and may limit the amount of interest earned on the account. However, the company has a strong online presence and a quality mobile app, making it a good choice for those comfortable with online banking.
Copper Banking
For those focused on teaching teens to manage money, the Copper account is a good choice. The account is FDIC insured and includes a good mobile app. However, the app works best on a smartphone and has limited parental control features. However, it does allow parents to transfer money for allowance, and there are no monthly fees, so no surprises if the teen goes overboard.
Axos Bank First Checking
Like Evolve Bank, this account doesn't include some of the built-in parental features of other accounts, like allowance management and parent lending. However, it does include a generous APY for financial goals and comes with a debit card with the teen's name on it. Real-time transaction alerts and spending notifications are also good features for teens with some financial literacy.
USAA Youth Spending account
The USAA account is only available to military veterans or their dependents, making it limited; it also has only five physical branches so users will have to build their digital and mobile banking knowledge base. The account does include interest-bearing features, but these are low compared to other best checking accounts.
How a Bank Checking Account Helps Parents Teach Their Kids about Saving Money?
In most cases, kids are not responsible for their money. A bank account that parents can still access is a good solution for many types of purchases. These checking accounts allow for debit card transactions, making them convenient, and can accept direct deposits from part-time jobs. Most can also attach to a savings account, teaching money management skills kids need as they begin to move into adulthood. Also, many are monthly fee-free, which means no unexpected costs from things like monthly maintenance fees. Outside of learning the financial ropes, these checking accounts offer other benefits – most have a grace period for overdraft protection fees, will waive the monthly maintenance fee, and many will either waive or reimburse out-of-ATM fees. This is an important service, especially, for those teens who attend college out of state from their home bank.
Motivate youngsters to work to earn money
With a teen checking account, a parent can help the child create savings goals for larger purchases, like their first car, and can teach how to budget for monthly expenses such as the insurance payments for that new car. This kind of account can also include different silos or buckets so that teens can put certain amounts toward short or long-term savings goals and watch as those amounts begin to grow.
Make teens spend wisely
The best teen checking accounts can help build wise spending habits. Habits such as delayed gratification teach the child to work toward a purchase rather than not having money available for a purchase that is needed. These checking accounts also help in setting spending and savings goals for larger purchases like a new car, a first apartment, or a home, and may even help create very long-term savings goals like those for retirement.
Spending reviews
A teen bank account may also influence the young person to check on reviews prior to buying certain items or using certain websites for purchases. This will carry over into adulthood when the child doesn't have a parent or guardian to rely on when deciding on larger purchases.
What Do You Need to Open a Bank Checking Account for Teens?
Credit unions and financial institutions have specific steps to follow to open a student account. In general, you will need to go to a physical branch location with the minimum opening deposit, two forms of identification such as a passport and driver's license, the university or college address with a letterhead, enrollment verification, proof of your home address and proof of your university address, even if that address is off-campus. Once you have these items, speak with a customer service representative to open the account, making sure you have login information for the mobile app and understand any direct deposit rules.
How to Choose The Best Bank Checking Account for Teens?
Choosing the right teen checking account will depend on your needs:
Does the student understand the basics of financial management?
Will the parents also need access to make direct deposits or will the student use an employer's direct deposit feature?
Once these questions are answered, choose the account that offers the most benefits to the student:
Which account has the best annual percentage yield for interest?
Which accounts can connect savings with teen checking accounts?
Look for fee-free accounts
A teen checking account needs to be easy to use, versatile for credit and debit card purchases and should include a simple transition from student to a personal checking account once the teen or young adult is ready for more responsibility.
How Much Does a Bank Checking Account for Teens Cost?
Most teen checking accounts are free while the student is still enrolled in school, however, this may depend on minimum balance requirements. Be sure to read all of the account rules prior to opening the account.
Fees
Fees may include a monthly maintenance fee, a fee charged if the account dips below a minimum threshold, and overdraft fees.
Minimum balance requirements
Some credit unions and financial institutions will require a minimum amount to open an account and will require that an account not fall below a certain amount. If the account falls below that amount, the bank will charge a fee to the account until the money is deposited that moving the balance above that minimum threshold.
Accessibility
Some accounts are online only, meaning that you cannot visit a physical branch to make deposits, open or close the account, or withdraw. For these accounts, make sure you know which ATMs are in or out of the network to avoid any associated withdrawal fees.
Parental supervision
Most teen accounts include a parental supervision element. This means the parent can log in to the account to check balances, ensure there will be no overdraft fee, how money is being spent, and to ensure savings goals are on track. In some cases, this account will also link to the parent account for simplicity in money transfers, but the parent account will not be automatically charged if an account is overdrawn.
Customer service experience
Customer service is important with these early accounts because it teaches the teen what to expect from a banker when making deposits or paying an overdraft fee. Most accounts include free telephone or online chat support, but with financial institutions with a local branch, you can also go to the branch when in need of customer support.
Safety
A teen checking account will include safety features like being FDIC insured, which means your money is safe from financial insecurity such as fluctuating markets. Many of these accounts also include fraud protection so that purchases can be easily returned, canceled, or reported if the item is not received.
Final Thoughts
Whether you are looking for an online bank, or a local bank, or need a combination of the great personal service of credit unions on a national scale, there are options available for students to open checking or savings accounts. Most student accounts will include a bank Visa debit card, many are fee free or have low or waived monthly maintenance fees while a student, and offer both accounts online and mobile banking as well as bank ATM transactions, deposit, and cash withdrawal features. Connecting savings accounts to checking can be a good way for a new college student to begin learning money management skills, but still have the security of knowing a parent or guardian can add money if needed to cover larger bills like semester tuition, dorm, and other fees.
Frequently Asked Questions (FAQs)
ABOUT THE AUTHOR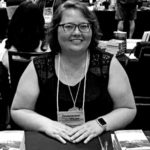 Kristina Knight is a freelance writer with more than 15 years of experience writing on varied topics. Kristina's focus for the past 10 years has been the small business, online marketing, and banking sectors, however, she keeps things interesting by writing about her experiences as an adoptive mom, parenting, and education issues. Kristina's work has appeared with BizReport.com, NBC News, Soaps.com, DisasterNewsNetwork, and many more publications.
ABOUT THE REVIEWER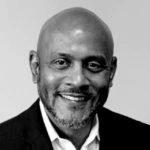 He is an organized and creative thinking sales management professional with experience in outside and inside sales in various markets. Working as freelancer in the Greater Boston Market, he moved to St. Louis and became an Account Executive, then a Sales Manager managing and coaching 12 sales reps covering a nationwide territory. He has developed his team with a combination of consultative selling and value before price coaching mindset which has won him a President's Cup and many other financially rewarding awards at RICOH. His most recent role as a Continuous Improvement Manager provided insight into the importance of delivering a quality product in alignment with the value and reputation of his organization. It further enhances the aspect of selling on value as opposed to price.
+ 4 sources
Bizreport Advisor adheres to strict editorial integrity standards avoids using tertiary references. We have strict sourcing guidelines and rely on peer-reviewed studies, academic research. To ensure the accuracy of articles in Bizreport, you can read more about the editorial process here.
Trustpilot. Trustpilot. Published 2019. Accessed November 21, 2022. https://www.trustpilot.com

FDIC: Federal Deposit Insurance Corporation. Fdic.gov. Published 2019. Accessed November 21, 2022. https://www.fdic.gov/

Overdraft and Account Fees. Fdic.gov. Published December 2021. Accessed November 21, 2022. https://www.fdic.gov/resources/consumers/consumer-news/2021-12.html

Credit, Debit, and Charge Cards. Consumer Advice. Published August 15, 2012. Accessed November 21, 2022. https://consumer.ftc.gov/articles/0332-credit-debit-charge-cards