Top 10 Best Savings Account In Canada Of 2022: Reviews & Picks
All products recommended by Bizreport are selected by our editorial team, independent of our parent company. Some of our stories include affiliate links. If you buy something through one of these links, we may earn an affiliate commission.
Tangerine Savings Account
Best Overall
Peoples Bank e-Savings Account
Best for Convenience
EQ Bank Savings Plus Account
Best for Competitive Interest Rate
Whether you are looking for a high-interest savings account, a no-fee savings account, or a savings account that offers additional perks, there are quite a few options in Canada from a bank or credit union. Most financial institutions in Canada offer savings accounts, however, choosing the best high-interest savings account is an important financial decision for every individual, and it depends on your savings goals and needs.
This article will review the top 10 best savings accounts in Canada for 2022 to help you make an informed decision.
Read more: Best
10 Best Savings Account In Canada 2022
We have listed our top picks for the best savings account in Canada by extensively comparing their features, benefits, pros and cons, fees, and interest rates.
What is a saving account?
A savings account allows you to grow your money by earning interest on your deposited funds while still having access to your money when needed. This type of account is a safe place to store your money and grow it over time. It keeps your money separate from your chequing account, which you keep for day-to-day expenses.
Factors To Choose A suitable savings account
Different savings accounts have different features, benefits, and drawbacks. The best savings account for you is the one that best meets your needs. Ideally, when choosing savings accounts in Canada, here are some of the factors you may consider:
Deposit Insurance
When depositing your money, you will always want to ensure that your money is protected. In Canada, the Canadian Deposit Insurance Corporation (CDIC) protects all deposits up to $100,000.
Ease of Use
You will want the best high-interest savings accounts that are easy to use and access. This means being able to access your account online and through mobile devices, conveniently make deposits and withdrawals, and have customer service available when needed.
Promotional Rates
Some banks offer promotional interest rates for a set period when you open a new account. This can be a great way to earn more interest on your deposits, but compare the promotional rate to the regular interest rate to see how much you will be making.
Transfer Fees
When you need to access your money, you will want to be able to do so without incurring any fees. Look for a regular savings account that has no fees for withdrawals or transfers. High transfer fees may cause inconvenience for you down the road.
Currency
If you plan to use your regular savings account for international travel, a savings account from a bank or credit union that allows you to convert your CAD amount to other popular international currencies like USD can come in handy.
Lockup Periods
Some savings accounts have lockup periods, which means you cannot access your money from the bank or credit union for a set period. This could be anywhere from 3 to 12 months. If you think you may need to access your money during this time, look for regular savings account without a lockup period.
Top 10 Best Savings Account In Canada November 2022
Tangerine Savings Account
You will get to enjoy excellent online banking facilities provided by the Tangerine online bank. They offer:
Simplified banking: Tangerine is an online-only or direct bank, and you can open your first Tangerine regular savings account within minutes.
Accurate estimation: You can effortlessly use the Tangerine savings estimator to learn how much you can save within a specific time.
Investment options: Tangerine bank also lets you do free electronic fund transfers from the regular savings account to more high-value long-term investment accounts.
Tangerine bank provides an excellent Automatic Savings Program (ASP) that lets you connect and transfer money from external bank accounts periodically to help you achieve a savings goal.
Peoples Bank e-Savings Account
Peoples Bank keeps your savings account protected as a member financial institution of the CDIC. Additionally, they offer:
Transaction tracking: You will get detailed transaction reports online so that you can always stay updated about your manual and automated transactions.
Interest rate adjustment: Peoples Bank regularly updates its interest rate to keep in line with the market standard and ensure a competitive interest rate.
Various accounts: You will find various investment and deposit options at Peoples Bank with options for easy internal electronic funds transfers.
Peoples Bank e-savings account is an excellent choice if you want a clutter-free, simplified savings account to grow your money consistently.
EQ Bank Savings Plus Account
EQ Bank provides various affordable banking solutions, and its Saving Plus account is no exception. You will get:
Free transfers and bill payments: EQ Bank lets you perform an unlimited number of Interac e-transfer transactions and online bill payments for free.
Chequing account features: EQ Bank offers similar features to a chequing account within your regular savings account.
Strong security: Despite being an online-only bank, EQ Bank Savings Plus account uses many of the industry-leading security features to keep your funds safe.
EQ Bank Saving Plus account is straightforward and secure, providing you with one of the most premium online banking experiences possible.
Scotiabank Momentum Plus Savings Account
A Scotiabank MomentumPlus regular savings account lets you earn a healthier interest rate if you're putting money aside for the long term. They also feature:
Zero monthly fees: Scotiabank does not require you to maintain any minimum balance or pay any monthly fee for account maintenance.
Savings planning: You can plan specific savings goals through the savings and timeline tracking feature.
Multiple savings plan: Scotiabank lets you save for multiple goals within your account.
The Scotiabank MomentumPlus savings account is an excellent option for a good return on your idle money.
Simplii Financial High Interest Savings Account
Simplii Finance has made it very easy to open and manage your savings and chequing accounts. They also offer:
Online account opening: You can complete your identity verification online without having to visit a physical branch.
No minimum balance: Simplii savings account does not have any minimum balance requirement or maintenance fees.
Automatic deposit: You can connect your chequing account effortlessly and set up automatic periodic deposits.
Opt for the Simplii promotional plan to earn up to 5% on your idle cash.
HSBC Savings Account
HSBC savings accounts lets you earn a competitive interest rate of up to 4.9% if you deposit over $25,000. The account plans also offer:
Free fund transfers: You can connect and transfer funds between your other HSBC accounts for free.
ATM network: You will get ATM withdrawal facilities through THE EXCHANGE network.
Online banking: HSBC's online banking is one of the best among the major global banks. You can access all the features of your savings account.
An HSBC savings account can help you earn good interest if you have a high deposit balance.
Motive Savvy Savings Account
Motive works as an online banking branch of the Canadian Western Bank. You will get
Competitive interest rate: Motive Savvy provides a competitive interest rate of up to 3%.
Deposit and maintenance fees: You won't have to put in a minimum deposit or pay any monthly fee.
Savings calculator: Savvy provides interactive savings and investment calculators to ease your financial planning.
If you don't need to make a lot of transactions and yet like easy access to basic savings account functionalities, consider a Motive Savvy savings account.
Oaken Savings Account
Oaken lets you open your savings account within minutes through their user-friendly banking app. You will also enjoy
High-interest rate: Oaken provides a 3% interest rate, one of the highest in Canada.
Unlimited transactions: You can perform an unlimited number of internal transfers free of charge.
CDIC protection: Both Home Bank and Home Trust Company are CDIC members.
Oaken's interest rates are among the best in the market, making it an excellent choice for your savings account in Canada.
KOHO High Interest Savings Account
KOHO regular savings account does not require any minimum balance or fees paid monthly. KOHO also offers:
Various direct deposits: KOHO lets you deposit your funds through various channels, including paycheck and automated fund transfers.
Instant chequing account transfer: You can instantly transfer funds to the KOHO chequing account at any time.
Financial coaching: KOHO offers a free financial advisory service known as KOHO Financial Coaching to assist you.
KOHO's regular savings account includes cashback features, making it a highly convenient option to save money.
TD High Interest Savings Account
TD high interest savings account helps you save and grow your money over time. You will get:
Transaction fee waiver: If you maintain a balance of over $25,000, TD will waive your transaction fees.
Versatile product line: TD Bank has a broad product line offering a good range of banking solutions.
Spend tracking: TD mobile app lets you accurately track your spending and savings habits over time.
If you are looking for comprehensive banking features with your savings account, TD High Interest Savings is a top choice.
How To Open A Saving Account
Opening a savings account is pretty straightforward in Canada. Most banks now allow you to open an account online or through mobile apps. Alternatively, you may also visit a branch or service center nearby to open an account.
When you open a savings account, you must provide personal information such as your name, address, date of birth, and Social Insurance Number (SIN). You will also have to provide some identification, such as a driver's license, passport, or Canadian government-issued ID. In addition, some banks may require you to keep a minimum account balance in your account.
Final Thoughts
Your savings account will help you grow your idle money while providing several perks and rewards. Choosing the right savings account that best suits your needs and requirements is essential. To help you decide, we have reviewed the top 10 best savings accounts in Canada for 2022. The Tangerine Savings Account tops our list as the best savings account in Canada.
Frequently Asked Questions (FAQs)
ABOUT THE AUTHOR
Noah Edis is a writer and entrepreneur with a wealth of experience in online businesses and marketing. When he's not working on his latest project, you can find him playing competitive dodgeball or pursuing his personal interest in business process automation.
ABOUT THE REVIEWER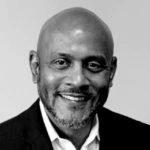 He is an organized and creative thinking sales management professional with experience in outside and inside sales in various markets. Working as freelancer in the Greater Boston Market, he moved to St. Louis and became an Account Executive, then a Sales Manager managing and coaching 12 sales reps covering a nationwide territory. He has developed his team with a combination of consultative selling and value before price coaching mindset which has won him a President's Cup and many other financially rewarding awards at RICOH. His most recent role as a Continuous Improvement Manager provided insight into the importance of delivering a quality product in alignment with the value and reputation of his organization. It further enhances the aspect of selling on value as opposed to price.
+ 1 sources
Bizreport Advisor adheres to strict editorial integrity standards avoids using tertiary references. We have strict sourcing guidelines and rely on peer-reviewed studies, academic research. To ensure the accuracy of articles in Bizreport, you can read more about the editorial process here.
Canada Deposit Insurance Corporation. cdic.ca. Accessed November 18, 2022. https://www.cdic.ca/