Best Personal Loans June 2023: Top 7 Picks & Reviews
All products recommended by Bizreport are selected by our editorial team, independent of our parent company. Some of our stories include affiliate links. If you buy something through one of these links, we may earn an affiliate commission.
LightStream
Best Overall
Upgrade
Most Affordable
SoFi
Best for Good to Excellent Credit
No matter what you need a large sum of cash for, there are a variety of personal loan lenders out there to help. Personal loans are available in a range of different terms, interest rates, perks, and with varying qualifications. So, consider some of the best personal loans out there from the list below.
Read more: Best Cash Advances Apps
7 Best Personal Loans
What Is a Personal Loan?
A personal loan is a form of financing you can secure from a lender to use for a variety of reasons. You apply with the credentials and documentation required by the lender, and upon approval, you'll receive a lump sum payment to use for your desired reason. Then, you'll pay back the loan each month until the full amount is paid off.
Top 7 Best Personal Loans June 2023
LightStream
LightStream is one of the best options if you're looking for a personal loan, especially if you have a great credit score. They have competitive interest rates, though you can't prequalify online beforehand.
No fees
Quick funding decisions
Wide variety of repayment terms
Excellent credit needed
They require a long credit history
Can't prequalify with a soft credit check
LightStream is a good personal loan lender, with loan amounts running from $5,000 to $100,000, which is quite a large range for personal loans. Their terms can be between 24 to 84 months, and shine with their competitive interest rates compared to other lenders. Plus, you can get a further discount by enrolling in autopay from your bank account.
LightStream will require you to have a high credit score in order to qualify for their loans, so it won't be available to all borrowers needing a personal loan, especially those who have bad credit. However, they do promise to beat the rate of competing lenders by 0.1%.
Upgrade
Another great option for personal loans is Upgrade. They offer a wide range of loan amounts, and will even accept borrowers with bad credit. They provide financing quickly and offer between $1,000 to $50,000.
Receive funding quickly
Interest rate discount for enrolling in autopay to save money
Secured options for auto loans
Not available in West Virginia or in Washington, D.C.
Late fees and failed payment attempt fees
Origination fees
Upgrade is preferred for its wide range of loan amounts that they'll provide, plus how quickly they provide it after being approved.
Additionally, they will provide you with an interest rate discount when you enroll in autopay, though they already offer some of the lowest rates on the market. Plus, some loan agreements may require you to automatically sign up for autopay anyway. They do charge an origination fee, which not all lenders do. Plus, they charge a late fee for payments made after the due date and a failed payment attempt fee when incurred.
SoFi
If you want to get a personal loan with a great credit history, SoFi is an excellent choice. Plus, they're known for their high cap on loan funds allowed and offer flexibility with repayment plans which borrowers love. They are continually seen as one of the best in the industry, especially when you have good credit.
Allow co-signers
Great mobile application
No fees
Funding doesn't come on the same day
High minimum loan amounts of $5,000
High minimum credit score requirements
SoFi offers personal loans with the loan amount between $5,000 and $100,000, above most other lenders on this list. They have a competitive interest rate, though they may not be the best choice if you're looking for a lower loan amount of just a few thousand dollars.
Another benefit of SoFi is that they allow for co-signers on the application, which many other lenders do not allow. This allows more lenders to qualify for better loan terms and rates. Additionally, they don't charge any fees, which means they don't add on to the total cost of the loan with additional charges.
Discover® Personal Loans
If you have a good credit score, Discover could be a great lender to get personal loans. They provide flexible loan amounts, repayment plans, and good interest rates compared to multiple lenders on this list.
No origination fees
Direct payment to third parties for debt consolidation loans
Great mobile app
No co-signers allowed
No benefit for enrolling in autopay
Late payment fee
The loan amounts provided by Discover aren't as large as some of the other lenders on this list, though they are excellent lenders if you have good credit. Thus, if you're looking for a personal loan for a higher amount, you may want to consider other options.
However, one large benefit of Discover® Personal Loans is the flexibility with repayment that they offer. Most lenders will have a few different repayment options, but Discover has five to choose from.
Happy Money
If you're considering online lenders for debt consolidation loans, Happy Money is an excellent choice that offers you a debt consolidation loan for credit cards.
Good to consolidate credit card debts
Low minimum credit score to qualify
No prepayment penalty
Funding isn't as quick as others
Origination fee
Can only be used to consolidate existing debt
Individuals looking to pay off or consolidate debt from credit cards can consider getting a personal loan from Happy Money. Their loans range from $5,000 to $40,000 at terms from 2-5 years. They do charge an interest on the higher end compared to competitors, though customers like that they don't charge a prepayment fee and are a great tool to consolidate credit card debt. Additionally, they have an offer to help borrowers pay off their debts quicker by making larger monthly payments.
Avant
Avant offers personal loans to a wide range of the population, with generous credit score requirements. It's highly accessible to get a loan from Avant, even when you have a lower credit score.
Funding comes quickly
Flexibility with the payment date
Great mobile app for managing loan
No co-signer, joint, or secured loans
Origination fee
No interest rate discounts
Avant offers funding to people with a wide range of credit scores, even if they're below 690. They do report that fair credit borrowers make up the bulk of their customers, though they do offer loans to people with higher scores as well.
One of the benefits of Avant is their competitive APR range even for people with lower credit scores. But if you have good credit scores and want to get a better loan term or rate because of it, you may want to look elsewhere.
Lending Point
LendingPoint offers funding at great interest rates, and allow you to qualify with a soft credit pull beforehand, not requiring a hard credit inquiry like some other lenders.
Prequalify with a soft credit check
Get funding quickly
They have a good mobile app to manage your loan
There may be an origination fee
No joint or co-signed loans
Limited loan amounts offered
LendingPoint offers quick funding to people with a range of credit histories. They do provide smaller loans than some of the others on this list. So, if you're looking to fund something large, you may need to look at other lenders. They offer straightforward loan products, though they don't have additional benefits as you'll find from other providers.
Why Should You Get a Loan?
There are a number of reasons why you may need a loan, like whether you need to cover a home repair, medical expenses, or want to pay for a vacation. However, just because you want to get funding doesn't mean you always should.
Keep in mind that getting a loan means it needs to be repaid. So, make sure you're utilizing the personal loan funds for something you've thought through for a while. Plus, you should only be taking on loan amounts that you'll be able to repay with your projected income.
Additionally, taking out a personal loan can impact your credit report, so only borrow money as necessary.
What Are The Requirement to Apply for a Personal Loan?
Even if you have less than stellar credit, you can likely still qualify for a personal loan. Each lender will have their own requirements, though personal loans typically require a fair credit score, a low debt-to-income ratio, annual income above a certain number, and a proposal for what you'll use the loan proceeds for.
It's possible that there are additional requirements, though these are some of the general ones that financial institutions will request.
Average Personal Loan Interest Rates By Credit Score
Let's see what the average personal loan interest rates are depending on your credit score.
720-850: 10.73-12.5%
690-719: 13.5-15.5%
630-689: 17.8-19.9%
300-629: 28.5-32%
As you can see, depending on your credit history, you could be paying for it with high-interest debt.
How to Pick The Best Personal Loan?
Let's take a look at some of the things you should consider as you're shopping around for a personal loan from an online lender, bank, or other institution, no matter what your credit score or credit history is.
Annual percentage rate (APR)
Lenders charge an interest rate as a fee for lending you the money. So, pay attention to the APR range that lenders advertise, as you want to find a good loan at a lower interest rate. In general, a secured loan will come at a lower rate than an unsecured loan because the borrower is providing collateral.
Loan Amount
Each lender offers its own range of loan amounts, anywhere from a few thousand to a hundred thousand dollars as a maximum loan amount. So, you'll need to make sure that the lender you prefer offers loans in the amount you need. Plus, you'll want to consider additional fees the lender may charge like an origination fee, which could add to your total loan amount.
Terms of repayment
Most personal loans will have a range of repayment options available, ranging from 24 months to 84 months typically. So, you'll need to consider the type of monthly payments you'd like to make, and choose the loan terms accordingly. Depending on the loan terms you select, you could spread out your payments over time, or take care of them in just a few years.
Final Thoughts
There are plenty of reasons why you would need a personal loan like to cover medical bills or consolidate debt. However, your application will still need to undergo credit approval where lenders will check your income levels, payment history, debt-to-income ratio, and other data to qualify you for the loan. So, keep this in mind as you're comparing lenders, as these could all influence the terms they'll offer you.
Frequently Asked Questions (FAQs)
Do credit unions offer personal loans?
Yes, a credit union can offer a personal loan, though you'll need to speak with the specific institution to learn about the loan agreement they'll make, whether they're unsecured personal loans or secured loans, and other details to help you determine if it's the right choice for you.
What's the difference between secured personal loans and unsecured loans?
A secured loan will require some form of collateral to be put up. This is repossessed by the lender in case you default on the loan as a way to recoup the loan amount they provided to you. Typically, they can come with lower rates since it's less risky to the bank than when it's unsecured.
What determines how big your monthly payment is?
There are a number of factors that determine your monthly payment, like the rate, total loan amount, repayment terms, and other details.
Does Marcus by Goldman Sachs have personal loans?
Yes, they do offer these, and are another lender to consider aside from the ones listed above.
ABOUT THE AUTHOR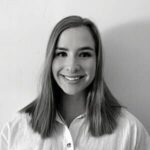 Bailey Schramm is a writer based out of Jackson Hole, WY, primarily covering topics and trends in financial services, business, and the blockchain. With a background covering stock market developments for a major FinTech company, she now provides SEO and content strategy services to financial service companies and tech startups.
ABOUT THE REVIEWER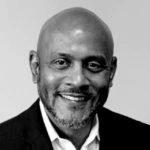 He is an organized and creative thinking sales management professional with experience in outside and inside sales in various markets. Working as freelancer in the Greater Boston Market, he moved to St. Louis and became an Account Executive, then a Sales Manager managing and coaching 12 sales reps covering a nationwide territory. He has developed his team with a combination of consultative selling and value before price coaching mindset which has won him a President's Cup and many other financially rewarding awards at RICOH. His most recent role as a Continuous Improvement Manager provided insight into the importance of delivering a quality product in alignment with the value and reputation of his organization. It further enhances the aspect of selling on value as opposed to price.
+ 2 sources
Bizreport Advisor adheres to strict editorial integrity standards avoids using tertiary references. We have strict sourcing guidelines and rely on peer-reviewed studies, academic research. To ensure the accuracy of articles in Bizreport, you can read more about the editorial process here.
Credit Reports and Scores | USAGov. Usa.gov. Published 2019. Accessed November 18, 2022. https://www.usa.gov/credit-reports
Personal Loans: Secured vs. Unsecured | MyCreditUnion.gov. mycreditunion.gov. Accessed November 18, 2022. https://mycreditunion.gov/life-events/consumer-loans/secured-unsecured