Best First Credit Cards November 2022: Top 10 Picks & Reviews
All products recommended by Bizreport are selected by our editorial team, independent of our parent company. Some of our stories include affiliate links. If you buy something through one of these links, we may earn an affiliate commission.
A first credit card should have two things: a low credit card limit so you learn how to use it and reporting to the credit bureaus so you begin to build credit. A higher credit line may make it easier to buy more things, but keep in mind that credit card interest rates are typically high making it harder to pay the money back. Keeping the credit card limit low will encourage you to think about everyday purchases before buying and will make it easier to pay back the balance. Here's what to look for in your first credit card.
Top 10 Best First Credit Cards November 2022
What Is A Credit Card?
No one has all the cash they need. A starter credit card is a payment method that allows you to buy items, take them home, and pay the bill later. A credit card has an annual percentage rate for interest that is charged for all purchases and will have a credit card limit. Your credit score will determine your ability to buy big-ticket items like cars and homes. You cannot spend more than your credit card limit; if you try to the credit card issuers will deny the purchase.
Why Should You Have A Credit Card?
A starter credit card shouldn't take the place of a regular bank account, where you should keep all the cash. Credit cards are a good solution for those who need help to simplify money management, offer versatility in payments, and should be affordable for college student and their family members. A student credit card should help the young adult begin to create financial independence by developing money management skills, making regular purchases at grocery stores, creating automatic payments, etc. Other nice options include accounts that don't charge high annual fees, offer balance transfers, and give annual rewards in the form of statement credits. Student credit cards should also provide options for online and traditional banking and ATM locations.
How Does A Credit Card Work?
With a credit card, you make a purchase, finalize the transaction, take the item home, and pay for the full amount over a certain amount of time. You can do this on item purchases or through cash advances, but most companies charge a cash advance fee. Many people try to pay off credit cards monthly, but some larger purchases will have a 12 or 18-month free period for purchases.
Read more: Top 10 Best Credit Card
Top 10 Best First Credit Cards November 2022
Petal® 2 "Cash Back, No Fees" Visa® Credit Card
This card will help new users quickly build good credit, and has a higher credit line base, starting at $300 to $5,000. The credit limit can be raised quickly, and because it begins small, can help new users learn how best to use credit. However, cash-back bonuses can be confusing and are only allowed at certain merchants, so the cardholder needs to know where to shop to get the best bonuses. Rewards typically come as a statement credit.
Discover it® Student Cash Back
Discover will automatically match the cash-back bonus for this program in the first year, which could result in large savings for regular card users. However, despite the no annual fee and 0% APR during the first six months, the base rewards offered on this card are some of the lowest around. Rewards typically come as a statement credit.
Chase Freedom® Student credit card
Despite the good portions of the Chase program, there isn't a bonus structure which will make it harder to earn rewards for new users. Also, when using outside the US the card accrues 3% international transaction fees, which will add up quickly over time.
Capital One Platinum Secured Credit Card
The secured deposit is linked to the initial credit line. Capital One does offer some bonuses, although not in the form of a rewards program. Instead, they include fraud protection with the account and report to the three major credit bureaus so paying on time and maintaining a low balance will reflect well on your credit cards over time.
Discover it® Student chrome
The Discover program doesn't require a good credit card rating to get started, which makes this a good option for those building good credit. However, the 2% rewards earnings are capped at $1,000 per quarter which means a lower return on what you buy with the card. Rewards typically come as a statement credit.
Citi® Secured Mastercard®
The main drawback of this card is that there isn't a built-in rewards base for use. Instead, it's only about building credit. Users who pay a security deposit will also incur high and penalty APR rates, and foreign fees. If you plan to use the card sparingly and only to begin building better credit, the card does have some benefits, but you'll find better options with other programs.
Deserve® EDU Mastercard for Students
This card does have benefits, especially for international students because there are no foreign transaction fees; you do get a personal referral code to make referrals for the program. However, the limited bonuses and high APR mean you'll find better starter credit cards in other programs.
Capital One SavorOne Student Cash Rewards Credit Card
The SavorOne card does have its drawbacks, including a higher-than-average APR and no introductory rate. Also, the bonuses are limited to specific categories, so cardholders need to read the fine print so they know how to make the most of the bonus categories and merchants.
BankAmericard® Secured Credit Card
One of the benefits of this card is that after building credit, you can easily upgrade from a secured card to an unsecured credit card without penalty. The card also has a no-penalty APR, so you don't have unexpected fees from missed payments or higher balances.
Capital One Quicksilver Secured Cash Rewards Credit
The base reward is 1.5%, however, some rewards for hotel stays and rental cars can earn up to 5% cash back, which can be a big benefit for users. The card requires a $200 security deposit, which will result in a $2,000 credit line, but there are no annual fees and no hidden fees, making it a good option for those building credits.
How to Pick The Most Suitable First Credit Card?
The most suitable first credit card will have a balance that allows you to make eligible purchases easily, an APR that doesn't add too much to the balance, and that you can handle. Secured card accounts can come in handy when building a credit score if you use them wisely, but can quickly become a money pit because of high-interest rates, monthly payments, and continued credit utilization. A card's Annual Percentage Rate, or APR, is the annualized percentage that is charged to your account on combined purchases made. The charge will appear as a separate line on your credit card statement and is added monthly until the purchase amount is paid off. The APR can add quite a bit of extra money to any purchase so it is better to pay off combined purchases quickly rather than allowing the APR to continue to accumulate.
How to Apply for The First Credit Card?
To apply for your starter credit card, look up the cards you are interested in and compare the applications, annual percentage rates, minimum balances, know your credit score, and other account features. Then, fill out the online application.
Information
Most applications will want your annual income, any other outstanding debts, and any non-job income sources. The application will also require your permanent address, and some will require a co-applicant. Also, note if you want an authorized user.
Age
You have to be at least 18 years old to apply for your own credit card. Under that age, you will need a joint account holder like a parent, guardian, or spouse to complete the application. The joint account holder may become an authorized user.
Financial details
Most applications will ask for your annual income and any other income – like spousal support or child support – which might be used to repay the debts. Sometimes it is helpful to break the annual income into monthly income amounts so that you have an estimate of how much you could afford to pay back with each statement. Some applications will also want to know that you have a bank checking or savings account, although this will not typically be directly linked to the credit card account.
How to Take The Most Advantage of Your First Credit Card?
For most people, building good credit is linked with using credit cards, but that usage can quickly lead to credit card debt, a high APR, a bad credit score, and credit card accounts with minimum payments that cannot be met. This causes higher interest balances to creep even higher which impacts your credit report negatively and may result in an inability to buy the things you need – from a new car to a home and even education. If you are looking to pay off credit card debt, we have several ways that will help you pay down credit card balances quickly so that you can get out of debt. Knowing your credit limit will help you decide what purchases to make.
Final Thoughts
Do you know your credit score? There are times we all need more money, and during those times credit card usage is not always bad. When used with caution, existing credit cards can be a good way to make combined purchases that you don't have the cash for right now. For those with no payment history, the prudent use of a starter card will help establish credit history through credit reports that can be used for big-ticket purchases like homes and cars. However, when used without caution you can quickly reach your credit card limit and have no reasonable way to pay back the debt. If you have only a few cards – fewer than four – balance transfers to a card with less interest can be a way to pay down debt. The balance transfer method should only be used if you will then cancel the accounts with high APRs. This will harm your good credit score and might make it hard to pay for your basic needs.
Frequently Asked Questions (FAQs)
ABOUT THE AUTHOR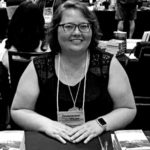 Kristina Knight is a freelance writer with more than 15 years of experience writing on varied topics. Kristina's focus for the past 10 years has been the small business, online marketing, and banking sectors, however, she keeps things interesting by writing about her experiences as an adoptive mom, parenting, and education issues. Kristina's work has appeared with BizReport.com, NBC News, Soaps.com, DisasterNewsNetwork, and many more publications.
ABOUT THE REVIEWER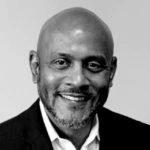 He is an organized and creative thinking sales management professional with experience in outside and inside sales in various markets. Working as freelancer in the Greater Boston Market, he moved to St. Louis and became an Account Executive, then a Sales Manager managing and coaching 12 sales reps covering a nationwide territory. He has developed his team with a combination of consultative selling and value before price coaching mindset which has won him a President's Cup and many other financially rewarding awards at RICOH. His most recent role as a Continuous Improvement Manager provided insight into the importance of delivering a quality product in alignment with the value and reputation of his organization. It further enhances the aspect of selling on value as opposed to price.
+ 5 sources
Bizreport Advisor adheres to strict editorial integrity standards avoids using tertiary references. We have strict sourcing guidelines and rely on peer-reviewed studies, academic research. To ensure the accuracy of articles in Bizreport, you can read more about the editorial process here.
Risk Management Examination Manual of Credit Card Activities Chapter II II. CREDIT CARDS – GENERAL OVERVIEW WHAT IS a CREDIT CARD.; 2007. Accessed November 22, 2022. https://www.fdic.gov/regulations/examinations/credit_card/pdf_version/ch2.pdf
Using Credit. consumer.gov. Published August 8, 2012. Accessed November 22, 2022. https://consumer.gov/credit-loans-debt/using-credit#what-to-know
Learn More at Consumerfinance.gov. Accessed November 22, 2022. https://files.consumerfinance.gov/f/documents/cfpb_adult-fin-ed_how-to-find-the-best-credit-card.pdf
Credit Reports and Scores | USAGov. Usa.gov. Published 2019. Accessed November 22, 2022. https://www.usa.gov/credit-reports
What is a credit card interest rate? What does APR mean? Consumer Financial Protection Bureau. Accessed November 22, 2022. https://www.consumerfinance.gov/ask-cfpb/what-is-a-credit-card-interest-rate-what-does-apr-mean-en-44/