Top 8 Best Business Bank Accounts In Canada For 2023: Reviews & Picks
All products recommended by Bizreport are selected by our editorial team, independent of our parent company. Some of our stories include affiliate links. If you buy something through one of these links, we may earn an affiliate commission.
Wise Business Account
Best Overall
Alterna Small Business eChequing Account
Best for Online Transactions
Wealthsimple Save For Business Account
Best for Small Investment
Effective management of finance and business transactions helps a business to stay afloat and be successful. A bank account designed for businesses can help you manage your finances more efficiently and effectively.
You will find many business bank accounts in Canada that offer great features and benefits. To help you pick the best business bank account Canada offers, we have reviewed and compared the top 8 business bank accounts in Canada based on their features, fees, and other factors.
Top 8 Best Business Bank Account 2023
We have extensively researched several available business bank accounts in Canada and compared their features, ease of use, financial strengths, and fees. Here are our picks for the top 8 best business bank accounts in Canada:
Factors To Pick A Suitable Business Bank Account
As a business manager and owner, you need to be very careful while picking a personal bank account and a separate bank account for business requirements. Here are some key factors you should consider before picking the best business bank account in Canada:
Transaction management: You need to pick a business bank account in Canada that offers easy and efficient transaction management. The account should allow you to deposit, withdraw and transfer money quickly.
Online features: In the current digital era, businesses must have an online presence. Therefore, you need to pick a business bank account with robust online features, such as online business banking, mobile business banking, and bill payment.
Customer support: As a business owner, you need to have access to quality customer support to get your queries resolved in a timely and efficient manner.
Availability of physical branches: Even though online business banking is the norm, you might still need to visit a physical bank branch from time to time. Therefore, you need to pick a business bank account from a bank that has a large network of physical branches.
Fees: You need to pick a business bank account with low fees and charges to save on your transactions.
Ease of use: The business bank account should be easy to use and navigate so that you can manage your finances more efficiently.
Financial strength: You should carefully consider the bank's financial strength so that you can remain assured of the safety of your money.
Security: The business bank account should offer robust security features, especially related to card services and online banking so that your money is safe from fraudsters and hackers.
Interest rate: Ideally, business owners also look for competitive interest rates so that the business can earn more on its idle cash.
Top 8 Best Business Bank Account March 2023
Wise Business Account
Wise offers some of the best rates and flexibilities related to global money transfers. Here are some more features:
Invoice payments: Wise lets you easily create invoices to bill your clients, which they can easily pay online.
Batch payroll: You can pre-schedule your payroll transfers and make payments to up to 1,000 people in a batch, saving time and fees.
Integration with external platforms: You can quickly receive payment from several external platforms like Amazon or Stripe in different currencies.
Almost all businesses may need frequent international transactions to maintain a global network of suppliers, mediators, and customers. You can easily rely on Wise for opening your small business bank account or personal bank account.
Alterna Small Business eChequing Account
Alterna is one of the best small business banks in the market that offers eChequing accounts to help you manage your everyday business transactions 24/7 without having to worry about business hours and holidays. In addition to the highly competitive fee structures, here are some key features:
Free transfer request: You can send up to six free money transfer requests to your clients monthly.
No transaction charges: Alterna bank does not charge you for any electronic transfers, including debit and credit transactions.
The EXCHANGE network: Alterna Bank lets you access Canada's largest ATM network, known as the EXCHANGE, which comprises over 3,300 ATM booths.
When you need traditional banking services for a business chequing account, along with the easy accessibility and convenience of online banking, you can consider an Alterna Small Business eChequing account.
Wealthsimple Save for Business Account
Wealtsimple is an excellent option when your business has some spare cash balance, and you want to earn a good interest rate from your cash balance. Let's run through their main features:
Account minimum: Wealthsimple does not require you to maintain a minimum monthly balance on your account.
Great interest rate: Wealthsimple provides a competitive interest rate on your deposit amount, which is now 1.1%.
Quick withdrawal: Although it's a savings account and you cannot spend directly from here, it allows you to quickly transfer funds to your corporate or main account for business spending. The funds become available within a day.
Zero fees: The Wealthsimple Save for Business account is free to maintain.
Quick signup: The account does not require any complicated paperwork. You can answer a few questions and provide your business details to start.
Overall, Wealthsimple Save for Business bank accounts lets you earn a good profit from idle funds while making them always available for withdrawal.
Tangerine Business Accounts
Tangerine Business bank accounts allow you to put your business funds in some safe place. They offer:
Saving and investment options: Tangerine offers four different types of business bank accounts, which you can use for savings and investment in CAD and USD.
Good interest rates: Tangerine offers 1.50%-1.60% interest rates on the savings accounts and from 4.75% to 5.20% interest rates for the investment bank accounts.
USD accounts: Tangerine USD savings and investment bank accounts give you the freedom to put your money available in USD to support your global business growth.
GIC accounts: You can open a wide range of GIC or guaranteed investment bank accounts with Tangerine, ranging from 90 days to five years. The current interest rate applies to all business bank accounts.
Tangerine Business Savings accounts make it easy for Canadian businesses to securely safeguard their extra cash and earn from it.
TD Basic Business Plan Account
TD bank takes its great reputation forward with the basic business account for small businesses. TD Bank also offers
Deposit insurance: In addition to TD bank's strong financials, you will also get peace of mind knowing that CDIC insures your deposit.
Small business advice centers: If you find the typical online banking systems lacking the personalizations, TD bank has you covered with their trained small business specialists and small business advice centers around Canada.
Payment solutions: You can quickly integrate several merchant payment solutions within your TD business account to facilitate business transactions.
TD Bank small business account also provides you with various free electronic services, so you can fully take advantage of online banking features within this traditional bank.
Scotiabank Basic Business Account
Scotiabank comprehensively covers most of the features you will need for your business fund management. You will get:
Tailored account fees: Instead of charging a flat account fee, Scotiabank accounts have implemented a customized fee structure for your account depending on deposit volume and number of transactions.
Monthly fee waiver: When you maintain a balance over $8,000, the bank waives you from any monthly fee.
Overdraft protection: You can cover business expenses from $500 to $10,000 with Scotiabank's overdraft protection at a 21% interest rate.
Digital banking: Scotiabank is one of the pioneers in Canada to introduce advanced digital banking systems within its regular banking platform. You will get full access to its digital banking platform with your business account.
Scotiabank is a brand you can trust in Canada for a smooth business banking experience.
CIBC Unlimited Business Operating Account
CIBC business operating accounts are excellent at handling regular business transactions. You will find the following features:
Deposit protection: CIBC safeguards your deposits as a member of the CDIC. They also maintain compliance with all regulatory and industry standards.
Customized consultation: CBIC has branches and service centers at many locations in Canada where you can get any personalized support you need related to your business account.
Unlimited transactions: You can perform unlimited transactions with your CIBC business operating account.
Zero monthly fees: You won't have to pay any monthly fee while maintaining a $45,000 daily balance.
While CIBC business accounts do not offer high-interest rates like competitors, you will get full-fledged support with business transaction handling.
BMO Business Builder Account
One of the best things about BMO is you can easily find an appropriate business account from their wide range of available options. BMO also offers:
Low monthly fee: When you have a small business that does not require a lot of monthly transactions, you can easily open a business bank account under Business Builder 1 for $22.50 per month. You can gradually move toward higher-value plans with more supported transactions when your business grows.
Zero fee options: All BMO Business builder accounts waive your entire monthly fee if you keep the required minimum monthly balance.
AgriInvest account: BMO provides several options to invest in the Agri industry to make a good profit while serving social causes.
If you run a non-profit business, BMO also offers you a community account with substantially lower costs than regular business accounts.
Final Thoughts
A business bank account is one thing that is a must for businesses of all sizes. When picking a business bank account in Canada, you must consider several factors, such as transaction management, fees, interest rate, and security. We have reviewed and compared the top 8 business bank accounts in Canada based on their features, fees, and other factors. Our top pick for the best business bank account is Wise Business Account. Try exploring several options and check user feedback online before choosing one for your business in Canada.
Frequently Asked Questions (FAQs)
ABOUT THE AUTHOR
Noah Edis is a writer and entrepreneur with a wealth of experience in online businesses and marketing. When he's not working on his latest project, you can find him playing competitive dodgeball or pursuing his personal interest in business process automation.
ABOUT THE REVIEWER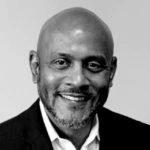 He is an organized and creative thinking sales management professional with experience in outside and inside sales in various markets. Working as freelancer in the Greater Boston Market, he moved to St. Louis and became an Account Executive, then a Sales Manager managing and coaching 12 sales reps covering a nationwide territory. He has developed his team with a combination of consultative selling and value before price coaching mindset which has won him a President's Cup and many other financially rewarding awards at RICOH. His most recent role as a Continuous Improvement Manager provided insight into the importance of delivering a quality product in alignment with the value and reputation of his organization. It further enhances the aspect of selling on value as opposed to price.