Best Banks For Small Businesses & Real Estate Investors 2023
All products recommended by Bizreport are selected by our editorial team, independent of our parent company. Some of our stories include affiliate links. If you buy something through one of these links, we may earn an affiliate commission.
Baselane
Best for all-in-one landlord and real estate investor banking
Stessa
Best for online rent collecting with banking product
Axos Bank
Best for personal banking products and services
While many online banks bill their services as leading edge in the industry, validation of this hypothesis boils down to their customer reviews and ratings over the years. You're probably a real estate investor looking to streamline the bookkeeping process or obtain funding to scale your business.
Various factors come into play when determining the best banks for real estate. Investors need banking solutions that can assist their portfolio management requirements, and to that aim, a targeted set of services is geared.
Best banks for real estate investors and landlords tailor different combinations of services for target customers. Banks like Stressa capitalize on custom-tailored cash management platforms, while other banks for real estate offer loan services that can help customers access capital for critical projects.
Inspired by the complexity and interconnection of the core services that are germane to property investing, our research has led to this publication, which will introduce you to the five best banks for real estate investors and landlords any moment from now. Whether you are a small business administrator or rental property manager, this review will help you navigate through options to determine the ideal solution for your business.
Read more: Best Online Banks For Checking, Savings & Loans 2023
Best Banks For Small Businesses & Real Estate Investors 2023
Read more: Best Business Bank Accounts For LLCs 2023
What To Look For In A Real Estate Bank?
As a real estate investor, the financial aspect of property management may be troublesome. You may need to document and execute rental income, prepare taxes, handle maintenance, and fulfill other responsibilities.
In this case, you need a bank that can help you streamline transactions and sort the financial aspects of each investment portfolio. Fortunately, some business accounts integrate cash management software.
Besides the financial management of a property portfolio, we're aware that some Investors seek banks that streamline and simplify commercial real estate loan processes. It's a difficult situation when a project halts due to a lack of capital.
While many real estate investors bank on rental income from existing tenants in other rental properties, real estate loans can help guard against unanticipated events that can obstruct cash flow. A report produced by Wealth Management's website claims that 40 percent of commercial and multifamily outstanding debts in the U.S. are held by banks.
As a real estate business owner, you may wonder how many checking accounts is sufficient for your business. To improve income tracking and streamline management, we recommend that you create sub-accounts for each rental property or portfolio of similar assets while consolidating all your accounts into one efficient cash management platform.
Talks on best banks for real estate are never complete without terms like minimum balance requirements, monthly fees and annual fees, and APY. Since your goal as a real estate investor is to maximize profit, committing to a bank that takes a meaningful portion of your money in the name of fees doesn't make sense.
Read more: Best Bank Accounts For College Students 2023
Top 5 Banks For Small Businesses & Real Estate Investors May 2023
Baselane
Read Baselane Reviews
Baselane is an impressive rental management platform that helps property investors and landlords simplify and manage bookkeeping processes, from rent payment automation to debit card functions. If you're also looking for an ACH-connected banking solution that offers competitive APY, you may want to check out Baselane banking account.
Tenant lease automation
Maintenance free
Integrated bookkeeping functionalities
Free ATM withdrawals
Allows security deposits
No tenant screening
No listing feature
Single surcharge-free network
Baseline's 5% cashback bonus is exclusively available to investors who patronize eligible home improvement merchants, and the bonus maxes out at $5,000 in spending annually. For other purchases an account holder makes using the debit card, an unlimited cash back bonus of 1 percent applies.
Its functionalities streamline income and expense tracking, which is relevant for tax preparation and claiming eligible deductions. Baselane interest-bearing accounts are connected to the ACH network, which helps individuals and organizations securely transfer funds electronically in the U.S.
To consolidate investors' security, Baseline offers up to $250,000 in FDIC insurance.
The online bank also offers surcharge-free ATM withdrawals across over 55,000 Allpoint ATMs. With Baseline, rental property owners have flexible payment options, including business credit cards, debit cards, or ACH payments to their tenants.
Baseline property analytics dashboard helps track net operating income, operating cash flow, estimated home appreciation, and expenses per property. Other functionalities of the platform include late rent collection fees, transaction ledger, and budget allocation.
In partnership with Lendency, Baseline offers flexible business loans for landlords seeking to expand their real estate investing business. Applicable loans range from $50,000 to $2 million, catering to various property types, from single-family rental property finances to commercial real estate loans.
Stessa
Read Stessa Reviews
Stessa Cash Management software for real estate investors integrates with Stessa's proprietary real estate investment management tool to provide key financial reports and valuable insights in real time for free. With no minimum balance requirement and the absence of inbound wire transfer fees, Stessa is living up to its promise to help residential and commercial real estate investors and small business administrators maintain cash flow while growing cash on their business checking accounts.
No minimum balance
Debit cards
Excellent customer service
Minimal readability
Over-simplified user interface
Third party banking
Stessa prioritizes customers' access to functionalities that help streamline and fast-track property management. For landlords who have multiple properties and are looking to sort affairs connected to each property into unique accounts, Stessa enables the seamless creation of unlimited sub-accounts for each property or portfolio category.
Real estate investors can also connect each sub-account to unique debit cards. These physical and virtual debit cards offer cash back rewards in free cash deposits on its unlimited debit card purchases.
Stessa does not charge real estate investors for software monthly maintenance fees. While it's not a bank, the company is a partner of Blue Ridge Bank, which is an FDIC-affiliated bank.
Axos Bank
Read Axos Bank Reviews
Axos Bank's wholly digitized approach to business banking and loan underwriting is an attractive option for real estate investors who are looking to benefit from the comfort that comes with modern banking. Its multiple checking accounts offer unique features that suit various needs.
Rewards checking accounts
Domestic ATM reimbursement
Loan services
Minimal management feasibility
Minimum deposit requirement
No management tool
For real estate investors, Axos Bank Rewards Checking Account and Cashback Checking Account both offer opportunities to earn cash. Both accounts attract zero monthly fees and unlimited domestic ATM reimbursements in free cash deposits.
On Axos Rewards Checking account, an account holder is eligible for up to 3.3 percent annual percentage yield (APY) for up to $50,000 saved in the account.
Its Cashback Checking account offers up to 1% cash back on every signature purchase made using its debit card.
Its domestic ATM reimbursement offering pays customers for fees incurred when using an ATM within the country. To create a Rewards Checking account with Axos, a minimum opening deposit cash of $50 is required.
Axos Essential Checking account is a form of basic checking account that requires no minimum deposit. The free business checking account also offers unlimited domestic ATM reimbursement with a $0 monthly fee for maintenance.
The company offers mortgages and personal loan services. Its personal loan amount varies from $5,000 to $35,000 monthly.
Axos offers investment services toward retirement or other major life milestones but has not rolled out any cash management services for real estate business.
First Internet Bank
Read First Internet Bank Review
Experience the convenience of First Internet Bank, a leading online-based financial institution. With a wide range of loan programs tailored to suit unique needs, including fixed and adjustable rates, this bank provides more loan options than most online lenders.
Strict lending requirements
No in-person branches
No management tool
Real estate investors who are looking to remotely obtain a loan can turn to First Internet Bank Internet. The bank operates in 50 states across the U.S. and offers home equity line of credit or home equity loans, construction loans, jumbo loans, FHA loans, and VA loans, among other options.
To qualify for FHA and VA loans, applicants must have at least a 620 credit score to demonstrate a moderate level of creditworthiness.
First Internet has no ATM network and does not offer a real estate cash management tool; thus, its personalized services virtually focus on loan services and cardless checking accounts. Its checking account offerings are Interest Checking and Free Checking.
Interest Checking account provides an annual percentage yield while charging a $10 maintenance fee. Account holders with an average daily balance of $500 or more are not charged for maintenance.
Free Checking does not attract monthly fees but requires a $25 initial deposit to open an account.
JPMorgan Chase Commercial Bank
With specialized lending services that are not limited to office buildings, multifamily construction, retail construction, acquisitions, and structured corporate facilities, JPMorgan Chase Commercial Bank has been providing financing options for real estate investing for decades. The financial institution advances with technological evolution, and presently offers online business banking solutions, which is a key selling point in the modern digitalized world.
Syndicated finance
Tax preparation
Specialized financing
High interest rates
Inefficient customer service
Long check hold
JPMorgan Chase Commercial Bank has been around for more than 100 years and is one of the most popular arrangers of syndicated loans in the U.S. and worldwide. Syndicated loans are typically used for large real estate investments.
When providing syndicated loans, JPMorgan Chase and other financial institutions provide loans to borrowers for funding specific projects. JPMorgan Chase collects payments and distributes principal payments and interest to lenders of the syndicate when borrowers pay their debts.
The bank also offers asset-based lending, which involves collateral. Due to the risk associated with collateral-based lending, this financing option may attract higher interest rates.
Besides portfolio loans, JPMorgan Chase also offers treasury solutions for managing rent collection, cash flows, and tax reporting requirements. It also boasts remarkable investment banking expertise that spans decades.
How To Choose The Best Bank For Your Small Business?
For real estate investors and small business administrators, business accounts come with a lot of advantages over personal banking accounts. These benefits include, but are not limited to, optimized financial management, professionalism, separation of business finances from personal finances, streamlined bookkeeping, and tax compliance benefits.
When looking to open a business checking account with a financial institution, you need to pay attention to fees. These include maintenance fees, monthly or overdraft fees, ATM fees, minimum balance fees, and wire transfer fees.
The more a bank charges, the more exacting it becomes to maintain a business bank account with the institution. Generally, many online banks charge very little because they don't invest in physical infrastructure.
Some people choose physical banks for other reasons. Traditional brick-and-mortar banks are typically FDIC-insured, which is an important security consideration.
You need to know the features of the different types of business banking accounts before you can decide which one to open. It's easy to open a business savings account or small business checking account, among others.
Business savings account is designed to hold cash for a long period of time and grow the cash through applicable interest rates. Some business savings accounts have minimum balance requirements, and withdrawals from these banks can affect interest rates. Business owners who are looking to grow part of their income in a special account can save money in these accounts.
A business checking account handles everyday business transactions, such as rent collection and property maintenance, Some of these accounts bear interest.
Maintenance fees and minimum balance requirements rarely apply to business checking accounts. Business checking accounts are ideal options for small business administration, which often involve a high volume of transactions.
Most banks for real estate businesses set monthly and daily limits for ATM transactions, which is an important consideration. In addition, we recommend business checking bank accounts that seamlessly integrate with mobile platforms for cash management.
Read more: Bank Checking Account For Teens 2023
Should You Use A Separate Bank Account For Your Rental Property?
You may want to open separate rental property bank accounts to streamline bookkeeping, optimize visibility, and easily comply with relevant tax laws. A dedicated rental property bank account adds a professional touch to operations and simplifies the management of all your business-related transactions.
How many bank accounts do you need? The answer is likely "more than one."
Depending on the number of assets under management, you may want to connect your business bank accounts to a cash management platform for easier money management. This platform is also called a cash management account.
A cash management account combines an online checking account, savings account, and investment into a single dashboard, which is beneficial for small businesses struggling with multiple accounts. It offers high savings interest rates, lower service fees than standard business checking accounts, and attractive business credit rates.
Read more: Best Savings Account For Kids 2023
What You Need To Open A Business Bank Account?
Documentation is a prerequisite for opening a business account. While many banks have different documentation requirements for business bank account, the following are often required:
Legal name of business, congruous with IRS data.
Contact information of business; business website, phone number, or email address.
DBA registration for some sole proprietors
Photo ID.
Official business address as stated on business license.
Wrapping Up
Real estate investing requires dedication to the financial aspect of property management. With the best banks for real estate, this becomes easier.
Investors in the real estate business and business administration space have different choices that work for them. For some landlords, access to small business loans is more important than anything else. Others are looking for solutions that can help track expenses and accounting.
We've seen many real estate investors who are looking to change banks because existing services just don't meet their needs any longer. It's less likely to find a bank for real estate that satisfies every need, but some have accomplished significant milestones on this path.
Frequently Asked Questions (FAQs)
Does the network size of a bank matter?
For real estate investors with properties in diverse locations, the network size of a bank is a crucial consideration. A bank with a widespread network is better for diverse regions.
What transaction limits apply to each bank?
There are different types of transaction limits. Banks typically have daily limits for ATM withdrawals, card transfers, and wire transfers.
How do I protect assets in a business savings account?
One sure way to ensure the safety of your money is to bank with a financial institution that is insured by the Federal Deposit Insurance Corporation (FDIC). This protects your funds against bank failure in the event of bankruptcy, a data breach, or other eventualities.
What is FDIC insurance?
Federal Deposit Insurance Corporation (FDIC) insurance is backed by the U.S. government and ensures that account holders don't lose all their funds in the event of a bank failure.
Can I use an SBA loan to buy investment property?
SBA loans are not applicable to businesses primarily involved in real estate investment, except where the business plans to occupy at least 51% of the property. They exclusively support owner-occupied real estate.
Is a money market account a good option?
Money market accounts (MMAs) are interest-bearing deposit accounts that offer high interest rates and liquidity. They often come with online business banking options, debit cards, and check-writing privileges that enable withdrawal of funds as needed.
ABOUT THE AUTHOR
Chinonso Dioha is a highly-skilled professional SEO article writer, data analyst, and web content specialist with over 3+ years of experience writing viral articles, SEO articles, blog posts, marketing articles, health articles, and financial articles. He possesses thorough expertise in high-quality research, meeting and surpassing editorial objectives, and delivering high-quality service. Specialities include metaverse, e-commerce, technology, business, call-to-action, buying guides, how-to – articles, product reviews, sales and lots more.
ABOUT THE REVIEWER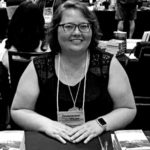 Kristina Knight is a freelance writer with more than 15 years of experience writing on varied topics. Kristina's focus for the past 10 years has been the small business, online marketing, and banking sectors, however, she keeps things interesting by writing about her experiences as an adoptive mom, parenting, and education issues. Kristina's work has appeared with BizReport.com, NBC News, Soaps.com, DisasterNewsNetwork, and many more publications.
+ 4 sources
Bizreport Advisor adheres to strict editorial integrity standards avoids using tertiary references. We have strict sourcing guidelines and rely on peer-reviewed studies, academic research. To ensure the accuracy of articles in Bizreport, you can read more about the editorial process here.
Fdic.gov. (2023). FDIC: Deposit Insurance. [online] Available at: https://www.fdic.gov/resources/deposit-insurance/.
Fdic.gov. (2023). JPMorgan Chase Bank, National Association, Columbus, Ohio Assumes All the Deposits of First Republic Bank, San Francisco, California. [online] Available at: https://www.fdic.gov/news/press-releases/2023/pr23034.html.
Checklist for opening a bank or credit union account. (n.d.). Available at: https://files.consumerfinance.gov/f/documents/cfpb_adult-fin-ed_checklist-for-opening-an-account.pdf.
Truth in Savings Act. (n.d.). Available at: https://files.consumerfinance.gov/f/documents/102012_cfpb_truth-savings-act-tisa_procedures.pdf.