Bank Of Canada Exchange Rate: Definition, Guide & Analysis
All products recommended by Bizreport are selected by our editorial team, independent of our parent company. Some of our stories include affiliate links. If you buy something through one of these links, we may earn an affiliate commission.
TD Bank
Editor's Choice as the Best Overall Business Bank
Scotiabank
Best for Independent Professionals
CIBC Bank
Best for Comprehensive Support through Various Business Stages
As the global economy has become more connected, business owners or managers from Canada may often need to transact goods or services priced in foreign currencies. This is where the Bank of Canada's foreign exchange rates come into play for businesses of all sizes.
When choosing the best business banks in Canada, businesses will look for the best foreign exchange rates and quickest foreign currency transactions. This article will provide a detailed overview of the Bank of Canada's exchange rate and review the best business banks in Canada.
Introduction Bank of Canada
The Bank of Canada is Canada's central bank and one of the country's key financial regulators. It acts as a banker to the Canadian government, regulates banks and financial institutions, and manages currency reserves for Canadians. The Bank of Canada also sets monetary policies and interest rates to ensure that inflation remains low and consistent over time, ideally at around 2%.
In addition, the Bank of Canada issues debt instruments such as treasury bills or bonds with varying maturity dates to finance public spending programs. Lastly, it oversees foreign exchange operations by setting a target exchange rate for the Canadian dollar against major foreign currencies like the United States dollar or euros.
Bank of Canada Exchange Rate: Definition, Pros & Cons
The Bank of Canada exchange rate is the rate at which you can exchange Canadian dollars (CAD) for foreign currencies. The foreign exchange rates change daily depending on geopolitical events, economic outlooks, or even supply and demand conditions. As per policy and agreement with the Canadian government, the Bank of Canada maintains a floating exchange rate.
A floating exchange rate is when the free market determines the value of a currency. This allows for more flexibility and can be beneficial in terms of economic stability, as it helps to reduce the effects of external shocks such as oil price fluctuations or political instability.
Occasionally, the Bank of Canada also uses the Exchange Fund account, a reserve of foreign currencies held by the Bank, to intervene in the market by buying and selling USD and other foreign currencies as required.
Having a regulatory authority intervene in the foreign exchange market can benefit businesses in a few ways. The pros of this approach include:
Better liquidity when foreign currencies are in short supply
Lower foreign exchange transaction costs than those found in the open market
Stable foreign exchange rates to avoid large losses due to currency fluctuations
Lower transaction costs in times of economic uncertainty
On the other hand, there are several cons as well, such as
Possibility of distortion of foreign exchange rates due to political intervention
A potential lack of flexibility when it comes to pricing goods in foreign currencies
Being unable to take full advantage of the fluctuation of foreign exchange rates
Factors Which Impact Bank of Canada Exchange Rate
The Bank of Canada's exchange rate fluctuates based on various factors, such as inflation expectations, market sentiment, and geopolitical events.
Inflation Expectation
If investors anticipate higher inflation in Canada, they will likely sell their Canadian dollars to purchase foreign currencies with lower inflation expectations. This will cause the Bank of Canada's exchange rate to fall relative to other currencies.
Market Sentiment
When the global markets are optimistic, investors may invest in riskier currencies, such as the Canadian dollar, which could cause its value to rise relative to other currencies.
Geopolitical events
If a political crisis in a foreign country or region affects its economy, this could lead to investors selling their holdings in that currency and purchasing safer currencies like the Canadian dollar instead. This would increase the Bank of Canada's foreign exchange rate relative to other currencies.
Balance of Payment Deficits
The country's balance of payments can also impact the Bank of Canada's exchange rate. If Canada has a current account deficit (i.e., it imports more than it exports), this could result in investors selling their Canadian dollars and buying foreign currencies instead, eventually causing the Bank of Canada's exchange rate to fall relative to other currencies.
Tracking & Calculating Bank of Canada Exchange Rate
The Bank of Canada publishes its exchange rates daily, monthly, and annually. It calculates the foreign exchange rates using the midpoint between buying and selling prices in the global currency markets, known as the interbank rate.
The Bank of Canada exchange rate is the official rate used by Canadian banks and businesses for foreign currency transactions. You can find the foreign exchange rates on the Bank of Canada website, which publishes daily mid-market foreign exchange rates for major currencies such as US dollars (USD), euros (EUR), Japanese yen (JPY), New Zealand Dollar (NZD), Indian Rupees (INR), Hong Kong Dollar (HKD), and other foreign currencies.
How Do Foreign Exchange Rates Affect Business?
Businesses that deal in foreign currencies must pay attention to exchange rate fluctuations.
When the Canadian dollar weakens against other major currencies, it affects the cost of goods and services produced or sold by Canadian businesses. For example, if a Canadian business imports raw materials from abroad priced in the United States dollars and the value of the Canadian dollar drops relative to the US currency, it will cost more to purchase those inputs.
The opposite is also true: if the value of Canadian currency rises relative to another country's currency like the Indian Rupees, then the goods and services produced by Canadians become cheaper than their international competitors.
A foreign exchange rate fluctuation also means that a business may have to settle for a more or less payment in a foreign currency.
7 Best Business Banks In Canada 2023
7 Best Business Bank In Canada January 2023
TD Bank
You can use your TD Bank account to send foreign currencies for various purposes including global transfer marketplace, foreign exchange transfer, wire transfers, and foreign currency bank drafts. The wire transfer supports over 25 foreign currencies.In addition, TD Bank also allows you to exchange money for travel and deposit funds in foreign currencies with a real-time conversion and calculation methodology. You can track the foreign exchange rates in real-time with an integrated currency exchange rate calculator.
Scotiabank
Scotiabank has also developed an advanced real-time Forex trading platform known as ScotiaFX that lets you trade over 30 major foreign currencies on the global foreign currency trading market.
Scotiabank business accounts are useful for both professional and business clients with plenty of relevant features. The bank also connects effortlessly with several other multi-bank trading platforms, including 360T, FX Connect, and Bloomberg.
CIBC Bank
As a business owner or manager, you can conveniently use your CIBC business account to transfer and make international payments using foreign currency right from your computer or mobile phone. The bank also allows a real-time mid-market rate for over 200 foreign currencies.
CIBC is an excellent choice for your business banking considering its advanced technical capabilities. These include audit trails, instant notifications, and customizable security features.
Bank of Montreal
As a Bank of Montreal business client, you can manage your local Canadian dollar account and foreign currency account within a single platform without having to go through any back-and-forth foreign exchange rate calculations. You will also get advanced online banking features through the web portal or mobile apps.
Wise Business
The core selling feature of Wise is its ultra-low foreign currency transaction fees, which Wise claims to be up to 19 times cheaper than traditional banks. The platform uses real or mid-market foreign exchange rates to send money to over 80 countries and their currencies, including Hong Kong dollar, United States dollar, New Zealand dollar, Indian rupees, and more.
Wise is one of Canada's best business banking options if you have to perform frequent foreign currency transactions. You will significantly benefit from the cost savings and convenience of online banking.
Alterna Bank
As an Alterna Bank business customer, you can access various banking features, including savings and investment accounts. As a branchless bank, Alterna's operational cost is low, which translates to high-interest payments on its savings accounts.
Tangerine Bank
The Tangerine business account comes with several US dollar account options, such as business US dollar savings accounts and business US dollar GIC accounts. Both offer an exceptionally higher interest rate compared to peers. You will also benefit from the zero minimum balance requirement for Tangerine's US dollar savings account.
Final Thoughts
The Bank of Canada exchange rates are an essential factor for businesses when deciding which business bank to use. By understanding what foreign exchange rates mean, along with its pros and cons and factors that can impact it, businesses will be in a better position to make decisions regarding their finances.
We have narrowed down the seven best banks in Canada for business needs so you can choose the one that suits you best. Although we have found TD Bank to ensure the best possible business banking experience in Canada, the alternatives have a lot to offer, too.
Frequently Asked Questions (FAQs)
ABOUT THE AUTHOR
Noah Edis is a writer and entrepreneur with a wealth of experience in online businesses and marketing. When he's not working on his latest project, you can find him playing competitive dodgeball or pursuing his personal interest in business process automation.
ABOUT THE REVIEWER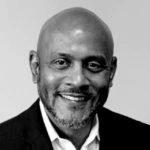 He is an organized and creative thinking sales management professional with experience in outside and inside sales in various markets. Working as freelancer in the Greater Boston Market, he moved to St. Louis and became an Account Executive, then a Sales Manager managing and coaching 12 sales reps covering a nationwide territory. He has developed his team with a combination of consultative selling and value before price coaching mindset which has won him a President's Cup and many other financially rewarding awards at RICOH. His most recent role as a Continuous Improvement Manager provided insight into the importance of delivering a quality product in alignment with the value and reputation of his organization. It further enhances the aspect of selling on value as opposed to price.
+ 3 sources
Bizreport Advisor adheres to strict editorial integrity standards avoids using tertiary references. We have strict sourcing guidelines and rely on peer-reviewed studies, academic research. To ensure the accuracy of articles in Bizreport, you can read more about the editorial process here.
Currency Converter. Bankofcanada.ca. Published 2019. Accessed December 6, 2022. https://www.bankofcanada.ca/rates/exchange/currency-converter/
Exchange rates. www.bankofcanada.ca. Accessed December 6, 2022. https://www.bankofcanada.ca/rates/exchange
Official exchange rate (LCU per US$, period average) – Canada | Data. data.worldbank.org. Accessed December 6, 2022. https://data.worldbank.org/indicator/PA.NUS.FCRF?locations=CA