The Average Credit Card Interest Rate November 2022
Over the past decade, the average interest rates for credit cards have gone up by about 2%. Plus, compared to other types of personal finance products, credit cards tend to have a much higher APR.
So, comparing a credit card's interest rate is an important factor to keep in mind while you're selecting the right card for you, in addition to the new card offers, rewards programs, and perks. Let's walk through how much interest you can expect to pay on a new and existing credit card, how having higher interest rates qualifies you for a lower interest rate, and what the average APR is on credit cards at this point.
Read more: Best First Credit Cards
What Is The Average Interest Rate?
The average interest rate is the general interest rate that people will pay on credit cards at a given point in time. Interest rates on credit cards are applied to the unpaid balance on your account and can depend on a variety of factors like whether you have good credit or not, what the interest rates are throughout the economy as set by the federal reserve, and a number of other factors.
The interest rates across the whole economy are dependent on the prime rate set by the federal reserve system, which is the baseline interest rate index for most personal finance products like personal loans, auto loans, and more. The prime rate is the rate at which banks lend to their customers with good or excellent credit.
So as the federal reserve alters its policies, credit card interest rates on average will also change. Continue reading below as we dive deeper into the various factors that credit card companies consider when setting their credit card interest rates, and what the average rates are currently.
What Is The Typical Interest Rate for Credit Card By Card Type?
There will be different average rates for credit cards depending on the type of card it is. Let's take a look at what the annual percentage rate looks like for people opening new credit cards, and for those who already have existing credit cards.
For New Credit Card Offers
For a new credit card opening, people can expect an interest rate of 21.03%, according to WalletHub. Like other rates, credit card rates have gone up over the past ten years. There may be variations in the interest rate for balance transfer cards or opening up rewards credit cards, though this is what you can expect on average when you open up new credit card accounts.
For instance, you may notice a difference between the cash advance APR on a new credit card and the interest rates offered on student credit cards for college students.
For Current Credit Card Accounts
On the other hand, people with an existing credit card can expect a lower average interest rate of 16.27%, according to WalletHub. The average credit card interest when you opened up the account can change as the economy fluctuates and the federal reserve raises or lowers the prime rate. However, it tends to be lower interest rates than what you could expect if you open up a new account.
What Is The Typical Interest Rate for Credit Card By Credit Standing?
As we've discussed throughout, the average rate largely depends on the FICO score that you have. As you may be able to gather, people with higher credit scores can anticipate lower interest rates compared to those with lower credit scores, who will likely have a credit card at higher interest rates.
So, let's take a look at the average interest rate for credit cards based on your credit score, according to the CFPB's Consumer Credit Card Market Report.
Deep subprime score (<579): 21.1%
Subprime credit scores (580-619): 20.2%
Near prime credit scores (620-659): 19.1%
Prime credit scores (660-719): 16.9%
Super prime credit score: (>720): 12.7%
As you can see, it's best to have a good credit score, as you'll end up qualifying for a lower average interest rate. Clearly, interest rates are an important factor to keep in mind, so let's continue below as we discuss why having a lower interest rate could be beneficial to cardholders, especially if you're carrying credit card debt.
How Can Credit Card Interest Rate Impact You?
Above all, what your credit card APR is can have a dramatic impact on your finances if you are carrying a balance and not paying off your debt each month. In this case, the interest rate on your credit card will be applied to your carrying balance and added on to the amount of money you owe the credit card company. This will compound each month, so it's easy for credit card debt to spiral out of control very quickly, especially if you have higher interest rates from lower credit scores.
Credit card issuers charge interest rates because they are paying the vendors for your credit card purchases with their own money, expecting you to pay them back in return. So, if you don't pay them back during the billing cycle and leave unpaid balances, they will charge you a fee, the interest rate, to earn on your outstanding debt with them.
However, if you plan on paying off your credit card balance each month, the interest rate won't impact you too much. It's good to keep in mind to understand the consequences of not paying off your credit card bill, though you won't be impacted by it if you never carry a balance.
How To Keep Your Credit Card Interest Rate Low?
There are a few things you can do to keep your purchase APR low on your credit card accounts. Let's go over some of the things credit card issuers want to see when they're monitoring your credit report to set the APR on your credit card.
Raise Your Credit Score
We've discussed throughout how the average credit APR largely depends on your credit history, so in order to keep your credit card APR low, strive for good credit. This is the main determinant for average interest rates that credit card issuers provide to their customers, and having a higher score will likely lead you to a lower interest rate. Thus, having bad credit will lead to interest rates on the higher end.
Make On-Time Payments
Another great way to keep down credit card interest rates is to make on-time payments. The average interest rate will vary greatly, though can help yourself qualify for a lower average APR by showing the card issuing companies that you're a worthy customer and trustworthy to make on-time payments consistently. As a reward, you may be able to qualify for a lower average APR.
What Should You Do If Your Credit Card Interest Rate Is Too High?
You may find yourself in a situation where the purchase APR you are paying on your credit card is too high and causing financial hardship for you. Let's go over some of the things you can do if you want to look for ways to lower your interest rate.
Call the Card Issuer
Your first step should be to contact the card company themselves to see if there's anything you can do. Most of the time, the interest rate on your credit card only becomes a problem when you're not paying bills and keeping a balance each month. So, you may want to see if they have a debt relief program or other way that they can help you directly.
Most of the time, credit card companies will be willing to be flexible with their customers, and could even downgrade your card to a lower-interest card. With this, you may not even need to fully close your higher interest card, which could negatively affect your credit score with a lower credit limit overall and credit utilization rate.
Open a Balance Transfer Card
Many Americans carry a balance on their credit cards, leaving them with high-interest debt that is difficult to get out of once you're in it. If you find yourself constantly avoiding paying your bills each month and racking up a large balance, you may want to close out your account.
One of the ways to do this is to transfer the balance to a balance transfer credit card which lets you open an account with 0% interest for a certain amount of time to allow you to pay off the principal balance without accruing interest on top.
In many cases, you'll need a good or excellent credit score in order to qualify for a longer period of no-interest payments. However, people who have fair credit scores will likely be able to qualify for certain cards for balance transfers as well.
You may not be able to fully close out your high-interest credit card, because there may be limits to the size of balance transfers you can do at once. Plus, this may also be determined by your credit score. If you aren't able to fully transfer all of it, make sure you're paying off whatever is left on your high-interest account to keep the problem from growing again.
Is This Always a Problem?
At the end of the day, having a higher interest rate is only a problem if you're carrying a balance each month. Many people who have store credit cards or rewards cards may face a higher APR, but this isn't an issue if they're paying off the balance in full every pay period. So, you may have a higher interest rate on your card and not even know it, in which case, you probably don't need to do too much about it.
The Top 2 Credit Card Providers
Let's take a look at the top two credit accounts you can open at this time, comparing some of their best features.
| | | |
| --- | --- | --- |
| | Blue Cash Preferred® Card from American Express | Chase Freedom Flex |
| Award | Better for Grocery Rewards | Editor's Choice |
| Detail | Read Review | Read Review |
| Link | | |
Blue Cash Preferred® Card from American Express
This is a great card for cashback rewards, especially for those who do a lot of spending at grocery stores. You'll earn 6% cash back at supermarkets in the untied States on up to $6,000 a year. Plus, you can earn 6% cash back on select streaming services, and 3% back at gas stations. However, there is a significant annual fee that cardholders pay, which may deter some.
Chase Freedom Flex
Many people like this card for the great rewards program offered, which is particularly helpful for people who can stay organized and track expenses for a variety of categories. The rewards program offered with Chase Freedom Flex aren't the most straightforward; however, it has no annual fee, which is a plus for a cash-back card.
Final Thoughts
The average credit card rates can vary greatly and will be lower on existing accounts compared to those opening up new cash-back credit cards, a balance transfer cards, or any other new credit cards. Plus, people with a higher credit score can expect lower interest rates or credit card APR.
There are plenty of different credit cards out there, like rewards credit cards, student credit cards, store credit cards, and balance transfer credit cards, all of which have their own average interest rate depending on the individual credit card issuer.
Plus, you can keep your credit card APR on the lower end of the average interest rate range by making your monthly payments on time, and raising your credit score.
Frequently Asked Questions (FAQs)
How does federal reserve policy impact the average credit card interest rates?
Credit card interest rates are affected by the federal reserve because they set the prime rate for banks, which is the baseline for how issuers determine the average credit card APR that they charge.
What is a penalty APR?
The penalty APR can be very costly and occurs as an increase to your interest when you miss a payment. The average penalty APR can be quite high, higher than the average interest rate that we've discussed throughout this guide.
What is the average cash advance APR?
The APR on cash advances is 24.8% on average right now.
ABOUT THE AUTHOR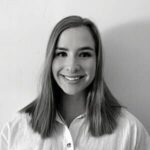 Bailey Schramm is a writer based out of Jackson Hole, WY, primarily covering topics and trends in financial services, business, and the blockchain. With a background covering stock market developments for a major FinTech company, she now provides SEO and content strategy services to financial service companies and tech startups.
ABOUT THE REVIEWER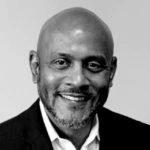 He is an organized and creative thinking sales management professional with experience in outside and inside sales in various markets. Working as freelancer in the Greater Boston Market, he moved to St. Louis and became an Account Executive, then a Sales Manager managing and coaching 12 sales reps covering a nationwide territory. He has developed his team with a combination of consultative selling and value before price coaching mindset which has won him a President's Cup and many other financially rewarding awards at RICOH. His most recent role as a Continuous Improvement Manager provided insight into the importance of delivering a quality product in alignment with the value and reputation of his organization. It further enhances the aspect of selling on value as opposed to price.
+ 2 sources
Bizreport Advisor adheres to strict editorial integrity standards avoids using tertiary references. We have strict sourcing guidelines and rely on peer-reviewed studies, academic research. To ensure the accuracy of articles in Bizreport, you can read more about the editorial process here.
The Consumer Credit Card Market. Accessed November 23, 2022. https://files.consumerfinance.gov/f/documents/cfpb_consumer-credit-card-market-report_2021.pdf
Historical Credit Card Interest Rates. WalletHub. Accessed November 23, 2022. https://wallethub.com/edu/cc/historical-credit-card-interest-rates/25577