Report: Influencer marketing to surpass $13 billion
Practically unheard of just five years ago, influencer marketing has quickly become a staple for brands in the social space. In 2016 influencer marketing account for less than $2 billion in advertising budgets. In 2021, influencer marketed is expected to account for more than $13 billion in ad spending.
But despite the influx of ad dollars to influencer campaigns, many influencers themselves say the pandemic has made what they do more difficult. About one-third (38%) report fewer collaboration options now that pre-pandemic, 26% say budgets have been reduced, and 13% note there are more influencers now which is impacting their pay.
According to Savings.com researchers about one-fifth (23%) of influencers made at least $50,000 last year. Other interesting findings from their report include:
• 8% of influencers are making $200,000 per year or more
• 47% say working with brands is harder now than before the pandemic
• About 50% have opened new revenue streams because influencer campaign payouts/income have decreased
• 45% of influencers have between 10,000 and 100,000 followers across social platforms
Lifestyle and food content remain the top niches for most influencers, with travel, beauty, and DIY/crafts rounding out the top five. Most influencers use Instagram, Facebook, and personal blogs/websites to share content (90%+), but 79% have also moved into Pinterest, 47% to YouTube, and 31% to TikTok.
More data from Savings.com's report can be accessed here.
ABOUT THE AUTHOR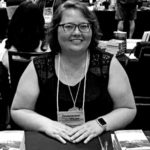 Kristina Knight is a freelance writer with more than 15 years of experience writing on varied topics. Kristina's focus for the past 10 years has been the small business, online marketing, and banking sectors, however, she keeps things interesting by writing about her experiences as an adoptive mom, parenting, and education issues. Kristina's work has appeared with BizReport.com, NBC News, Soaps.com, DisasterNewsNetwork, and many more publications.