How to stay employed while traveling the world
If you'd like to spend a month or even an entire year in an exotic location, then this dream might just be closer than you think.
Working on-the-go
You don't necessarily have to quit your career so that you can travel. Think about how many parts of your job do not actually require you to be in the office. There are probably a lot of things that you can do remotely, right? If you really think about how much time your job asks you to be in the office versus how much time you need to be there, you'll likely discover just how simple the transition to remote work can be for you.
Get your company's support
Many companies are much more willing to let their employees go remote than you would think. Businesses like Heatline sell their products online and customers can get heat trace here. You could, for example, do customer support or e-commerce sales for a similar business while living in another country. Click here to see another example of a company with similar possibilities.
Plan your strategy
Likely, you are going to have concerns that extend beyond just your work day. You might have to plan for how to establish a routine for your children. One essential thing to consider is their schooling. Luckily, there are plenty of homeschooling options for them, such as Bright Minds. By traveling, they will get to have great adventures while also learning along the way.
With a bit of planning, your dream of traveling while maintaining your career is absolutely possible! Keep your options open and get a bit creative, and you will discover how you too, can earn a living while you travel.
ABOUT THE AUTHOR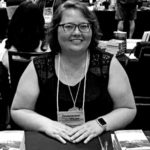 Kristina Knight is a freelance writer with more than 15 years of experience writing on varied topics. Kristina's focus for the past 10 years has been the small business, online marketing, and banking sectors, however, she keeps things interesting by writing about her experiences as an adoptive mom, parenting, and education issues. Kristina's work has appeared with BizReport.com, NBC News, Soaps.com, DisasterNewsNetwork, and many more publications.