Top 3 tips to create a subscription strategy
Nail Pricing and Packaging
"Navigating the transition to a paid subscription model can be tricky for online businesses – particularly publishers – who are unfamiliar with best practices and unaware of the risks involved," said Eyal Katz, Senior Marketing Manager, Namagoo. "This leads to one of the most common areas where mistakes happen: pricing and packaging. In fact, 63 percent of publishers cite turning their audiences into paying subscribers as a primary business obstacle. When applying a subscription model to your business, prices should remain competitive, but never over the top – otherwise you risk your subscription model failing. From there, you must provide a top notch package (user experience) to keep them from unsubscribing."
Have A Plan In Place and Be Patient
"When rolling out a new business model, patience is key. If a business is rushing to roll out a paywall overnight, it can lead to its visitors being caught off guard by the fast change and can cause a website to lose traffic instantly. In addition to gradually implementing a subscription-based infrastructure, long-term success relies on monitoring of data, gauging the competition, optimizing metrics, and understanding the exact needs of the target audience. From there, a business can be on its way with launching and maintaining a successful subscription-based business model," said Katz.
Own The User Experience
"Companies often underestimate the importance of a great user experience. Every successful subscription-based model requires a smooth experience – which in turn requires constant monitoring of third-party tags running on websites. Discovering the hidden performance costs of these tags is crucial for maintaining your edge in today's competitive marketplace," said Katz. "The most common mistake that many businesses make is not fully evaluating the cost third-party software can have on their website's performance, which greatly impacts the customer experience."
ABOUT THE AUTHOR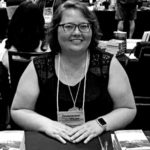 Kristina Knight is a freelance writer based in Ohio, United States. She began her career in radio and television broadcasting, focusing her energies on health and business reporting. After six years in the industry, Kristina branched out on her own. Since 2001, her articles have appeared in Family Delegate, Credit Union Business, FaithandValues.com and with Threshold Media.