Study: Too much creep in personalization
Over the past two years consumers have become more vocal in their criticism of brands' personalization efforts and use of data. From stating that "it's creepy" for them to run a Google search for Product X and then only see ads for that product in their social media feeds to becoming frustrated because after buying Product X they continue to see ads for that same product.
The key, finds new data from InMoment, is for brands to provide a better overall experience rather than focus in on specific products.
"Whether it's how brands are using personal information or the impact of missed expectations, companies continue to underestimate their customers," said Brennan Wilkie, SVP of CX Strategy, InMoment. The full InMoment 2018 CX Trends Report can be found here. "Today's consumers are savvy, they want to be included in decisions, they want transparency, and they want real value in exchange for sharing personal information or spending their money. The brands that see the new landscape as an opportunity instead of a burden and focus their efforts on building authentic relationships with customers are seeing massive benefits."
One way brands can update their data and personalization strategies? Try texting. That's the word from ZipWhip which has released a new study finding that just over half (56%) of consumers are open to brands texting with them.
Researchers found that more than half of consumers surveyed prefer texting to voice calls and that about 33% prefer texting over email. They also found that for older Millennials and younger Gen Xers, 71% "would text a business" if given the opportunity.
"As we move toward a mobile-first world, consumers want to communicate with businesses in the same way they do with friends and family, and that's text messaging. Texting is easier, faster and boasts a 98 percent open rate," said John Lauer, CEO of Zipwhip. "While texting was once a tactic embraced for small-scale communication needs, it is now the preferred method for communication and an invaluable part of the customer journey."
More findings from the ZipWhip report can be accessed here.
ABOUT THE AUTHOR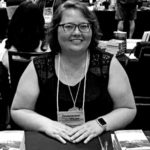 Kristina Knight is a freelance writer with more than 15 years of experience writing on varied topics. Kristina's focus for the past 10 years has been the small business, online marketing, and banking sectors, however, she keeps things interesting by writing about her experiences as an adoptive mom, parenting, and education issues. Kristina's work has appeared with BizReport.com, NBC News, Soaps.com, DisasterNewsNetwork, and many more publications.