SMB experts offer 6 top tips to improve website performance
Doublecheck cyber-security
"Websites experience 44 attacks per day, which is over 16,000 attacks per year and the numbers continue to grow. It's important that small business owners are proactive with their cybersecurity. Small businesses are often targets of attack because they lack the resources to have dedicated web and systems security personnel on staff. Cybercrime is heightened when small businesses are often understaffed. Tired employees are more likely to let their guard down and click a suspicious email. Be on the watch for phishing emails, tax fraud, robocallers and malicious spam that take advantage of busy businesses," said Neill Feather, President of SiteLock.
Doublecheck customer service
"At the heart of any business is its customers, and listening to them is vital to maintaining good relationships, building brand loyalty and ultimately driving sales. While small businesses have had an advantage in intimately knowing their customers in the past, large corporations are now spending millions of dollars on big data to get ahead. Simple, cost-effective technology like TruRating can help to level the playing field. Connect with customers by asking one question at the point of sale, which is easily answered by rating 0-9 on the keypad, to gain valuable insights into store management, customer service, staff performance, product range and much more. No business can afford to ignore what their customers think. To improve engagement and increase bottom lines, businesses owners should look to make full use of their best resource – the people buying their products," said Georgina Nelson, CEO and Founder of TruRating.
Know where leads begin
"In order for small businesses to maximize their budgets and allocate those dollars effectively, they need to know where their leads are coming from and what's resonating with current and potential customers. As inbound calls are still a crucial part of what drives new business, small businesses need to be using call tracking technology to see what's performing best and why customers are picking up the phone," said Nancy Lim Rothman, Director of Marketing at CallRail. "Call tracking can also help small businesses with operational efficiency. Recording calls for training purposes and routing them to the right person to make sure every call is answered are a few ways a more limited staff can improve overall operations. By using this technology, small businesses call ultimately optimize the success of their advertising campaigns, improve customer retention and increase sales effectiveness."
Enable VPN wireless settings
"Many small businesses rely on free WiFi as a customer incentive, and this has often become the norm for organizations like coffee shops, restaurants and those in the lodging industry. However, this also opens the door to hackers hoping to steal personal information from other customers or even directly from a business. This is why small businesses should have their routers virtual private network (VPN)-enabled or use a public VPN service service to protect the last mile of their internet. In addition to filtering malware and blocking malicious websites, the advantage of using a VPN (rather than just a WiFi security code) is that a VPN actually hides the company's IP address, which protects the organization internally as well," said Francis Dinha, CEO of OpenVPN.
Hone in on loyalty
"A strong loyalty program can be a powerful tool for creating memorable experiences and nurturing long-term relationships with customers. Across industries, consumers want to know that they are valued. and this is no less true for small businesses," said Carrie Mann, Senior Director of Client Services at Kobie Marketing. "Small businesses tend to struggle most with getting past the typical loyalty punch card, but to create true brand loyalty, it's key to focus on the overall experience rather than individual transactions. There a plenty of features and programs small businesses can leverage. With the help of the right partner and technology, small businesses can create more sophisticated programs that leverage gamification or segmentation, for example, while staying within their marketing budget and helping to create the engaging and convenient experiences modern customers crave."
Ensure email is responsive
"Small businesses looking to grow should focus on implementing email communications that are fully responsive and consistent across desktop and mobile. Our research shows that mobile now drives almost half of all email-driven orders. Therefore small businesses that use innovative tactics to shorten the mobile path-to-purchase can encourage even larger order values when customers are making purchase decisions on their mobile," said Gurjit Sandhu, Senior Marketing Specialist at Yes Lifecycle Marketing. "In addition, email has outperformed other marketing channels consistently over the past decade, and it continues to generate the highest ROI for marketers. By developing email programs that incorporate well-timed offers, value-added messaging, and relevant themes informed by consumers' preferences, small businesses can tap the full potential of email marketing to drive revenue in 2018."
ABOUT THE AUTHOR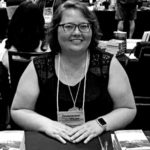 Kristina Knight is a freelance writer with more than 15 years of experience writing on varied topics. Kristina's focus for the past 10 years has been the small business, online marketing, and banking sectors, however, she keeps things interesting by writing about her experiences as an adoptive mom, parenting, and education issues. Kristina's work has appeared with BizReport.com, NBC News, Soaps.com, DisasterNewsNetwork, and many more publications.