Final holiday numbers show mobile a growing retail force
Adobe's research shows mobile bringing in just over $35 billion in holiday shopping revenue, that's nearly one-third of the overall digital retail pie, which had consumers spending just over $108 billion online. That is a growth rate of nearly 15% YoY, and an increase in mobile spending of 28% YoY.
Adobe's data also shows that smaller retailers are holding their own against bigger stores.
"During the full holiday season (Nov 1 – Dec 31), the average daily growth rate for medium-to-large retailers is 2.3x that of smaller retailers per year. Large retailers' average order value volume (AOV) is 2x more than smaller retailers during the Thanksgiving weekend. Smaller retailers have an advantage in converting visits to purchases during that weekend, especially on mobile devices," write the report authors. "Over $7.0 billion was spent on tablets or smartphones between Thanksgiving and Cyber Monday ($2.1 billion on tablets, $4.9 billion on smartphones). Mobile drove 52% of visits and 36% of revenue during that period. Smartphone transactions closed at a 14.2% higher rate YoY than and smartphone AOV increased 1.9% YoY between Thanksgiving and Cyber Monday. For purchases made on smartphones, the average visit from an Apple iOS device led Android by $0.58. Cyber Monday saw the first-ever mobile shopping day over $2.0B, with 30.4% of the day's revenue from mobile devices."
Adobe's full report can be found here.
Meanwhile, NetElixir's holiday shopping numbers also show mobile driving significantly more traffic. Mobile commerce, overall, showed only modest increases, but the researchers note that in the apparel category, mobile visits increased by about 32%. This is an indicator that consumers continue to increase their use of mobile devices to research products or even compare prices while in stores.
"Consumers are continuing to move to online shopping for their holiday purchases and are also using their mobile devices more for purchasing in specific retail categories like cosmetics. With the mobile visit data trending in a steeper upward direction, we can expect that mcommerce figures will be higher next holiday season," said Udayan Bose, CEO, NetElixir. "The increase in average order values was significant this holiday season and retailers should be taking note of this figure in particular. This dramatic increase implies that consumers are growing more comfortable making expensive purchases online. The overall positive trend of the other search marketing metrics indicate that digital marketing is growing in effectiveness, leading consumers to the brands and products they are interested to purchase."
Overall, order values increased just over 19% YoY.
ABOUT THE AUTHOR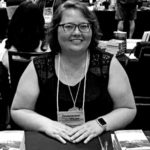 Kristina Knight is a freelance writer with more than 15 years of experience writing on varied topics. Kristina's focus for the past 10 years has been the small business, online marketing, and banking sectors, however, she keeps things interesting by writing about her experiences as an adoptive mom, parenting, and education issues. Kristina's work has appeared with BizReport.com, NBC News, Soaps.com, DisasterNewsNetwork, and many more publications.