Consumers to brands: We love your ads but leave politics out of the Super Bowl
Sprout Social's recent research found that 58% of consumers believe brands should make their stances on important issues known with more self-identified liberals (78%) believing so than conservatives (52%).
However, the results of research by Burson-Marsteller's Fan Experience group and WPP Group's PBS research consultancy suggest brands should focus on the game and entertaining viewers with advertising, but not on politics. Two-thirds (63%) of Americans indicated they believed the Super Bowl was not an event during which political messaging was appropriate.
However, as always, attitudes differ between age groups. While more than half (51%) of Millennials felt politics during the Super Bowl was "very" or "somewhat" appropriate, the same percentage of Baby Boomers were of the opposite opinion. Just 36% of Gen X respondents believed politics and the Super Bowl was a good fit.
Leaving politics aside, brands should take advantage of Super Bowl viewers' desire to be entertained as well as their favorable attitude towards advertising during the game. The survey found that 55% of both Millennials and Gen Xers, and 41% of Baby Boomers, would be disappointed if the Super Bowl was ad-free and 61% say brands should make funny ads the priority.
Today's game viewers are also looking for second screen entertainment from brands. Six out of 10 respondents expressed interest in social media content that brands create in addition to the ads showing during breaks. Indeed, 55% said they like the whole spectacle of the game, including the ad breaks and halftime show.
"For brands looking to succeed during the game by creating enduring impact with fans, the formula is simple: Entertain fans, drive engagement by delivering social content and make it effortless for fans to share across their networks," said Jason Teitler, Chair of Burson-Marsteller Fan Experience. "A one-channel approach is a dated strategy, as brands need to surround and engage consumers through a variety of different platforms to foster relationships long after the game."
ABOUT THE AUTHOR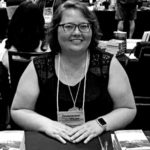 Kristina Knight is a freelance writer based in Ohio, United States. She began her career in radio and television broadcasting, focusing her energies on health and business reporting. After six years in the industry, Kristina branched out on her own. Since 2001, her articles have appeared in Family Delegate, Credit Union Business, FaithandValues.com and with Threshold Media.