Top 5 tips to help your brand transition
Understand your current customers
"Most of the time brands go through a rebrand because of diminishing sales or because the company thinks its current customer base is no longer as lucrative as younger, newer customers," said Dave Andreadakis, CSO, Kobie Marketing. "Although reaching the millennial crowd is enticing, these brands are likely missing out on opportunities to connect with and engage all of their demographic segments. If a brand is reinventing itself because of sales, it needs to be sure all options are considered as it relates to product assortment or location. Sometimes what consumers want isn't a fresh brand, but better service or more product options. That's a much less expensive and lower risk option than a full rebrand."
Thoroughly understand your targeted customers
"The opposite also holds true for targeted customers. Brands need to make sure that those new customers they are trying to target have the disposable income and reach to add value to the company or campaign. I can't count the number of companies that have successfully engaged millennials , only to find a lack of commitment and spending power. Brands need to conduct thorough research to understand who they should actually be targeting," said Andreadakis.
Measure betrayal
"There will almost certainly be some level of customers who feel betrayed when a brand decides to go through a change. Before making the change, organizations need to investigate existing customer sentiment and how a significant change will be felt in the market. While consumers don't gravitate to brands that are irrelevant, they especially don't like hearing about brands that were not loyal to their core customers," said Andreadakis.
Have a solid communication strategy in place
"Don't catch your customer off guard with a change. Communicate it early and update your customers throughout the process," said Andreadakis. "And, back up the brand change with positive messaging. This step can alleviate the pain from the previous step. A sincere message that brands are listening to customers can go a long way."
Test often
"After all of the focus groups, surveys and interviews, understand the reality of what people say versus what they do. Many companies that went through an unsuccessful brand change had great market research. Test, learn, then test again," said Andreadakis.
ABOUT THE AUTHOR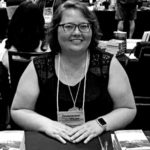 Kristina Knight is a freelance writer based in Ohio, United States. She began her career in radio and television broadcasting, focusing her energies on health and business reporting. After six years in the industry, Kristina branched out on her own. Since 2001, her articles have appeared in Family Delegate, Credit Union Business, FaithandValues.com and with Threshold Media.