How to get more from your video spend
Kristina: Why is digital video advertising so important for today's brands and what is the potential for video ads as a way for them to engage with people?
Amir Shub, General Manager, Americas, Smartly.io: All the big publishers, especially social publishers that consumers are spending most of their time with, are going all in on video. Just look at Facebook's video-first strategy. Yes, Facebook's trying to capture TV dollars as they move online and expand into higher-priced video ads, but even more so it's focusing on user experience. They have a fundamental focus on how people want to use the platform and video helps make the experience stickier and more enjoyable. Brands need to pay attention to what consumers want and meet them there, and video is clearly what resonates best. People are so often flying through news feeds, quickly skimming for content that jumps out at them. Video cuts through the noise and actually demands attention, much more so than traditional display and static ads. This is why social video spend is set to double again this year to over four billion dollars.
Kristina: Video is a more expensive medium – often requiring a more expensive marketing and production budget. How can resource-restricted brands possibly compete with that?
Amir: Matching the growing demand for video content is a challenge for advertisers of all sizes. Many self-select out of doing video because they see it as expensive and requiring a complex, TV-like production with scripting, filming, animating and post-production. But there are other ways of doing video, and getting into it is more of an attitude shift. It's about expanding the very notion of video from filmed or animated content to span any creative with moving elements. Short, looped GIF videos are one easy point of entry. Cinemagraphs, or still photographs with partial animation, is a discrete form of video that's very affordable and easy to produce with self-serve tools such as Flixel and existing imagery. Slideshows are another easy way to combine images and video, if available, into one creative asset and get an element of movement into an ad. Smaller brands don't have to be priced out of video advertising, they just need to get out of the TV commercial mentality and realize there are alternatives to those more traditional, highly produced branding videos.
Kristina: How can brands go about getting the best results on video?
Amir: Video is already a powerful medium – video ads get 5x more engagement than standard banners according to AOL and rich media ads generate 9x as many post-click site visits according to MediaMind. Most marketers know the basics of creating online video content: keep it short, grab the user's attention during the first seconds, don't rely on sound as viewers may have it off, consider the vertical orientation of mobile devices.
What makes video ads even more effective is mass personalization. This is where automated content creation can be really helpful. Basically, technology can pull from an image or product feed to create thousands of different ads that can then be targeted based on user behavior. It really helps brands scale their advertising, and can lightly animate product images. Mastering video advertising boils down to a combination of using creative automation and light video formats to run beautiful video ads that are both on-brand and personalized to the user. There's definitely still a place for extensive video productions and long-form video, but it's not a requirement to cash in on the value video ads can bring to brands.
ABOUT THE AUTHOR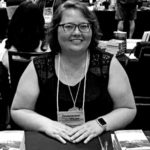 Kristina Knight is a freelance writer based in Ohio, United States. She began her career in radio and television broadcasting, focusing her energies on health and business reporting. After six years in the industry, Kristina branched out on her own. Since 2001, her articles have appeared in Family Delegate, Credit Union Business, FaithandValues.com and with Threshold Media.