Use the power of email personalization to exceed revenue goals
Monetate surveyed 131 marketing professionals and found that those that exceeded their company's revenue goals had a dedicated personalization budget 83% of the time. Furthermore, eight out of ten marketers (79%) that exceeded revenue goals had a documented personalization strategy.
However, just 31% of marketers that met their goals implemented personalization and only 8% of those that missed their revenue goals had invested specifically in personalization.
Those marketers that are most effective have invested in tools specifically to measure personalization efforts. In fact, 88% of those that exceeded revenue expectations have personalization measurement systems in place (compared to 42% that missed goals and 47% that met them).
The report resulting from the survey, the '2017 Personalization Development Study', also reveals that those marketers who exceeded their revenue goals were far more likely to use personalization in triggered emails. Marketers who exceeded revenue projections used personalization in triggered campaigns 78% of the time, compared to just 57% of marketers who met their goals and 62% of those that missed them.
"The biggest takeaway from Monetate's recent personalization survey is that for those that do put in the effort, personalization is not only attainable – it also impacts an organization's profitability," says Maribeth Ross, senior vice president of marketing at Monetate.
ABOUT THE AUTHOR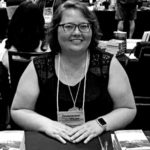 Kristina Knight is a freelance writer based in Ohio, United States. She began her career in radio and television broadcasting, focusing her energies on health and business reporting. After six years in the industry, Kristina branched out on her own. Since 2001, her articles have appeared in Family Delegate, Credit Union Business, FaithandValues.com and with Threshold Media.