Report: 673% increase in cyber attacks against UK corporate databases
Research by business ISP Beaming reveals that the number of online attacks on businesses in the UK in Q2 2017 was up 52% on the previous quarter. More than 65,000 cyber attacks were waged on UK business in the three months from April to June.
According to Beaming's research, IoT and embedded devices, such as connected CCTV cameras and smart control systems for buildings, were the most targeted, accounting for 68% of cyber attacks.
However, the average number of cyber attacks against corporate databases saw a massive increase from 1,200 in Q1 to over 9,500 in Q2 – a whopping 673% increase.
According to Sonia Blizzard, managing director at Beaming, headline-hitting attacks such as WannaCry are just the tip of the iceberg.
"UK businesses were targeted more than 700 times each on a daily basis by hackers over the last three months, who focused on hijacking connected devices and databases," said Blizzard..
"The majority of cyber-attacks are automated computer scripts that search the web for weaknesses and attack company firewalls constantly looking for vulnerabilities. Businesses need to keep these vital defenses up-to-date, prioritize security over convenience and ensure employees understand both the evolving threat and their cyber security responsibilities."
ABOUT THE AUTHOR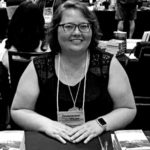 Kristina Knight is a freelance writer based in Ohio, United States. She began her career in radio and television broadcasting, focusing her energies on health and business reporting. After six years in the industry, Kristina branched out on her own. Since 2001, her articles have appeared in Family Delegate, Credit Union Business, FaithandValues.com and with Threshold Media.