Gap between digital and television ad spend in Europe widens
European online advertising spending has reached €41.8billion (US$47.5billion), furthering the gap between television advertising and dominating ad mediums across Europe.
Search continues to be the largest online advertising category, in terms of revenue, with a growth of 12.9% and a market value of €19.1billion (US$21.7billion). According to the IAB (Europe) report, video is also growing, now accounting for an 18.2% share of the total display market.
The main driver of growth continues to be mobile, with both mobile display and mobile search increasing 50%-plus in 2016. Mobile display now accounts for €5.4billion (US$6.1billion). Video is also growing, now holding a share of 18.2% of the total display market.
"With this increasing share of advertising spend and user time comes increased responsibility," says Townsend Feehan, CEO of IAB Europe. "IAB Europe is invested in reinforcing advertiser confidence in the new opportunities, notably with our European viewability certification initiative, and in helping companies across the delivery chain provide ever more transparency and choice to users about how their data are processed in the context of digital advertising and for analytics."
ABOUT THE AUTHOR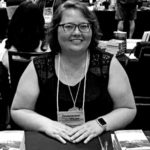 Kristina Knight is a freelance writer based in Ohio, United States. She began her career in radio and television broadcasting, focusing her energies on health and business reporting. After six years in the industry, Kristina branched out on her own. Since 2001, her articles have appeared in Family Delegate, Credit Union Business, FaithandValues.com and with Threshold Media.