Consumers prefer free to fast delivery
Shipping and fulfillment firm, Temando, recently released their 2017 State of Shipping Report which has thrown up an interesting discrepancy between what retailers believe consumers want and reality.
While retailers believe that free and fast delivery are pretty evenly viewed by consumers (retailers citing 43% and 57% respectively), the reality is different. Temando's research found that 86% of consumers prefer free to fast delivery.
While some retailers are reacting to consumer demands by offering free standard shipping every day (27%), free shipping with minimum spend (32%), and free shipping for new customers (11%), almost a quarter said they do not use free shipping as a promotional tool.
However, more than half (58%) of consumers surveyed said they would shop more online if free shipping was offered and 54% said they would consider increasing their basket size to qualify for free "hyperlocal" delivery (1-3 hours).
"Rather than offering a single, generic shipping option, retailers need to map their delivery experiences to the lifestyle of today's customers," said Carl Hartmann, co-founder and CEO of Temando. "Dynamic choices such as hyperlocal or same-day delivery for those with inner city postcodes, or specified time-slot delivery for busy families based in suburban neighborhoods are options that retailers may want to consider."
ABOUT THE AUTHOR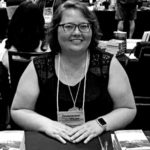 Kristina Knight is a freelance writer based in Ohio, United States. She began her career in radio and television broadcasting, focusing her energies on health and business reporting. After six years in the industry, Kristina branched out on her own. Since 2001, her articles have appeared in Family Delegate, Credit Union Business, FaithandValues.com and with Threshold Media.