85% of UK business leaders believe Govt "tuned in" to their needs
According to MarketInvoice's research, more than half (58%) of business leaders in the UK place a stable trading environment as part of Brexit negotiations as their top priority – far more so than continuing access to EU workers (18%) or the stability of sterling (7%).
More than half (53%) of UK business leaders are worried in light of a current "uncertain economic environment" although less are concerned about the stability of the Government (15%), foreign worker rights (8%) or a weak sterling (1%).
"Business leaders are clearly focused on ensuring they are prepared to do business before worrying about people issues," said Anil Stocker, CEO and co-founder of MarketInvoice. "Anecdotal feedback from this survey is that businesses in the UK are getting on with it but are clearly unsettled which doesn't make for a healthy business environment."
On a more positive note, more business leaders (85%) now believe that the Government is tuned in to the voice of business. According to Stocker, businesses finally feel "their voices are being heard by Government" although around a quarter "are not inspired with confidence with the negotiating efforts".
ABOUT THE AUTHOR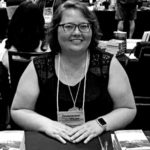 Kristina Knight is a freelance writer based in Ohio, United States. She began her career in radio and television broadcasting, focusing her energies on health and business reporting. After six years in the industry, Kristina branched out on her own. Since 2001, her articles have appeared in Family Delegate, Credit Union Business, FaithandValues.com and with Threshold Media.