Experts weigh in on Amazon/Whole Foods deal
Joe McCann, of NodeSource, believes the deal will cement Amazon's strength in the marketplace – but notes that there may be struggles.
"Groceries is the last retail challenge for them given its perishability. What Amazon has gained from this acquisition is another 400 "distribution centers" targeting affluent/upper-class consumers that are already likely Amazon Prime account holders," said Joe McCann, CEO, NodeSource. "Whole Foods had an expansion plan to get to 1,200 stores but has been stymied by activist investors and flat growth. Amazon has the resources and ability to triple the number of Whole Foods while simultaneously adding on Amazon capabilities to the consumer's purchasing habits. Expect average Amazon basket size to increase in the intermediate term. Overall, the Amazon acquisition is another point of validation for how important it is for current companies to invest in digital transformation initiatives as Amazon is effectively competing with everyone. Speed is everything when it comes to the rapidly changing digital landscape and more companies need to leverage technologies, like Amazon does, to compete."
Helpshift's CEO believes the acquisition will have the most impact on customer service.
"We see Amazon's acquisition of Whole Foods as part of a growing trend of digital and brick and mortar convergence," said Abinash Tripathy, CEO of Helpshift. "From a customer service perspective we are excited about this development since we believe more and more stores will adopt the app philosophy of customer engagement. Similar to what Amazon is proposing with the Amazon Go stores, the shopping experience will be truly seamless. That means when you shop at your nearby store you won't have to hunt down a customer service clerk to find something but rather your phone will tell you instead."
CEO Steve Sachs believes the potential of personalizing grocery shoppers' experiences could change dramatically through this move.
"The traditional grocery business is changing dramatically, especially when it comes to how consumers shop. It's never been more challenging for grocery brands and in order to compete, they must deliver personalized one-to-one experiences across channels – digitally and in-store – tied to both content and products. These personalized experiences are a big part of what Amazon does well and one of the reasons why they are winning. Any grocer that isn't delivering personalized experiences needs to immediately start to invest in doing so," said Steve Sachs, CEO. OneSpot.
And, 1010data's CEO believes the deal will push retail behemoth Walmart to begin upping their tech game, too.
Samir Bhavnani, VP of Consumer Insights, 1010data said,"While Walmart is augmenting its digital assets, Amazon is not standing by, investing in a significant way to expand its brick and mortar presence. This is a great move for consumers who will benefit from Amazon's innovation."
ABOUT THE AUTHOR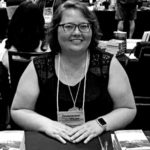 Kristina Knight is a freelance writer based in Ohio, United States. She began her career in radio and television broadcasting, focusing her energies on health and business reporting. After six years in the industry, Kristina branched out on her own. Since 2001, her articles have appeared in Family Delegate, Credit Union Business, FaithandValues.com and with Threshold Media.