Study: Consumers spending more on media content, streaming
Content truly is king. That's a key takeaway from the new PQ Media Global Consumer Media Content and Technology Forecast, 2016-2020. Their data shows that while content spending increased globally by 8% (2016). The US consumer spend accounts for more than $417 billion of that, making the US the largest consume of digital media.
Traditional media spending, comparatively, increased less than 2%, to reach just over $593 billion.
"Despite the potential for chilling economic headwinds, PQ Media's historical data consistently indicates that growth in consumer spending on media content & tech usually doesn't mirror GDP growth. In addition, media content purchases tend to be hit driven, as evidenced by the annual fluctuations in movie attendance, which is influenced by the quality of a given year's slate of blockbuster films," said PQ Media CEO Patrick Quinn. "Furthermore, retailers often deeply discount mobile devices, data plans and other related digital media during economic recessions. As a result, consumer spending has outpaced GDP growth by 10 points during these economic downturns."
ABOUT THE AUTHOR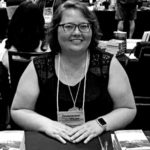 Kristina Knight is a freelance writer based in Ohio, United States. She began her career in radio and television broadcasting, focusing her energies on health and business reporting. After six years in the industry, Kristina branched out on her own. Since 2001, her articles have appeared in Family Delegate, Credit Union Business, FaithandValues.com and with Threshold Media.