Research gives insight into consumers' emotional bonds with brands
Customer Thermometer's survey of 1,000 U.S. consumers found that 64% of women and 68% of men have felt an emotional connection with a brand or business and that the vast majority (91%) of those connections were positive. The most common emotion felt by consumers towards a brand is interest (70%), but more than half (57%) of the survey's respondents said they felt trust.
The brand category most likely to inspire such a connection in men is electronics (33%) and among women it is the fashion category (12%).
However, the consumers surveyed by Customer Thermometer ranked the importance of an emotional connection relatively low – 4.2 out of 10. According to Customer Thermometer, "while most customers don't necessarily perceive a need for it, it pays to develop that emotional bond. It's most likely not going to be an expressed need from your customers, but rather an ability to unlock a feeling inside them where you'll establish these connections".
Additional findings from the survey include:
– "Like they care about me" was cited by 65% of respondents as being a reason for their emotional brand connections;
– 65% had been disappointed by a brand's political stance and 62% had boycotted a brand that had politically offended them;
– Apple, Nike and Nintendo are the top 3 brands in terms of brand affinity.
ABOUT THE AUTHOR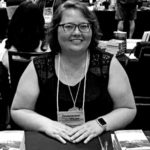 Kristina Knight is a freelance writer with more than 15 years of experience writing on varied topics. Kristina's focus for the past 10 years has been the small business, online marketing, and banking sectors, however, she keeps things interesting by writing about her experiences as an adoptive mom, parenting, and education issues. Kristina's work has appeared with BizReport.com, NBC News, Soaps.com, DisasterNewsNetwork, and many more publications.