Report: Half of consumers say they get too much email
Researchers also found that nearly one-third (29%) would like to hear from a brand once per month or less. Still, 75% of online shoppers say they're 'somewhat likely' to open branded messages and about half (44%) say email is their preferred communication method for brands.
"The findings signal that in this day and age, consumers both expect and appreciate email messages from their favorite brands," says EJ McGowan, General Manager, Campaigner. "However, savvy marketers must do their due diligence to research and determine what cadence of email is most effective for their audience. Acting on these insights will ensure that campaigns are successful from the perspective of both sender and recipient."
Other interesting findings from the report include:
• 22% of Millennials are 'very likely' to open branded emails, 47% prefer social media
• Traditionalists and Baby Boomers prefer to interact with brands in-store (73% and 67%)
• 24% of all demos 'prefer' social media as a way to communicate with brands
• 54% of those using social media to connect prefer Facebook
• Fewer than 10% use Twitter or Snapchat, 18% use Instagram or Pinterest
ABOUT THE AUTHOR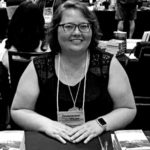 Kristina Knight is a freelance writer based in Ohio, United States. She began her career in radio and television broadcasting, focusing her energies on health and business reporting. After six years in the industry, Kristina branched out on her own. Since 2001, her articles have appeared in Family Delegate, Credit Union Business, FaithandValues.com and with Threshold Media.