Peak periods remain a struggle for online retailers' tech infrastructure
Last year, peak holiday periods boosted the British economy by over £7billion (US$9billion). However, many retailers' tech infrastructure struggled and 40% of retailers experienced downtime during peak periods.
"Tech is an underpinning element to the success of all online retail brands today. Deciding when to make an upgrade is critical. Struggles during Easter can be a powerful indicator that this technology is creaking under the strain and holding retailers back during the biggest spending weekends of the year," said Susan Bowen, Vice President and General Manager, EMEA at Cogeco Peer 1.
The research, which involved more than 100 ecommerce decision makers in the UK, revealed that more than half (58%) admitted to having faced website speed issues during last year's peak period. Just under half (48%) do not feel ready for the seasonal peaks they will face this year.
It's a tough question, but retailers all over the country need to ask themselves now, whether the tech infrastructure they are using is fit for purpose and whether it can support them through 2017's seasonal shopping peaks," said Bowen.
ABOUT THE AUTHOR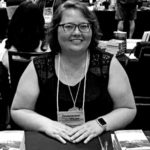 Kristina Knight is a freelance writer based in Ohio, United States. She began her career in radio and television broadcasting, focusing her energies on health and business reporting. After six years in the industry, Kristina branched out on her own. Since 2001, her articles have appeared in Family Delegate, Credit Union Business, FaithandValues.com and with Threshold Media.