Expert: Why convenience is key for winning loyalty
Kristina: How important is convenience to customer loyalty right now?
Brie Tascione, CMO, Relay Network: More than your brand, product, or price, making it easy for consumers to do business with you is what will ultimately determine whether they become lifetime customers, or move on to your competitors. With the rise of the "on-demand economy" where it takes a few taps on a smartphone to call a cab or pay a bill, the customer experience has evolved. Easy, digital, personalized brand interactions are the new normal, and self-service is on the rise as more and more consumers demand seamless, on-my-own experiences to take control of their brand interactions and accomplish their goals.
Kristina: How are brands doing at upping the convenience factor?
Brie: Unfortunately many businesses are falling short of these rising consumer expectations for service. This is because self-service still requires customers to 'come and get it,' (i.e. initiate contact with the company) each time they have an issue or need to take an action. That's not convenient.
Kristina: What other trends are you watching in the loyalty space?
Brie: What impacts customer loyalty more than anything is minimal customer effort. A recent McKinsey customer experience study found that businesses that focus on making it easy across customer journeys — like onboarding, account updates or problem resolution — see significant improvements in revenue and customer satisfaction.
Kristina: Hence, the rise of self-serve tools?
Brie: Businesses are trying to make it easy by adding more self-service tools, but the problem with traditional self-service is that it assumes that the customer knows they need to do something, where to go, and how to do it. Most often, that's not the case. Selecting a primary care provider or upgrading cable service requires multiple calls, transfers to different departments, and messages with several representatives over email, chat, and web portals. It's too hard and takes too long for customers to figure out where to go to get the answers and help they need. Guided self-service, on the other hand, is directed. Rather than the customer having to find the content, the content finds the customer. So, when the customer needs to select a primary care physician, a personalized message with a link to nearby, in-network providers is sent to the customer when they enroll in a plan. And when the customer needs to upgrade their cable service, a message with how-to instructions, video tutorials, and 1-tap access to a service technician is delivered before the customer even has to ask.
More from Brie and Relay Network later this week, including preferred channels for branded communications.
ABOUT THE AUTHOR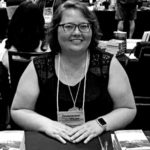 Kristina Knight is a freelance writer based in Ohio, United States. She began her career in radio and television broadcasting, focusing her energies on health and business reporting. After six years in the industry, Kristina branched out on her own. Since 2001, her articles have appeared in Family Delegate, Credit Union Business, FaithandValues.com and with Threshold Media.