What Twitter's roll-out of Periscope ads means for digital brands
Kristina: How important is social video to brands currently?
Jason Beckerman, CEO, Unified: All digital video is tremendously important to marketers as they continue to shift advertising dollars there due to amazing targeting, measurement and performance. The key to success is quality overlaid on top of those things, which social can excel at–especially when we're talking about video advertising within the feed, or pre-roll in front of high-quality, curated content.
Kristina: What about in the next 2-3 years?
Jason: This trend shows no sign of slowing down as social platforms find new ways to deliver and monetize video. (Examples include: Live video, Video Discovery Hubs, New Pre-roll units, etc.)
Kristina: What are 3 keys you see to a successful social video campaign?
Jason: Video content should be tailored to the platform on which it is deployed. For example, movie studio marketers might deploy a trailer unit to Twitter, but for Snapchat they would have a star of the movie speak directly to their phone for promotion, so it looks like the rest of the content on Snapchat.
Lean into the available targeting to capitalize on the impressive advantage digital video has over TV. Brands are getting smarter at leveraging first and third-party data for personalized video ad units that increase performance.
Feature eye-catching visuals, not just sounds, in the first few seconds of social videos. You need someone to engage enough to stop scrolling and launch the sound-enabled version. Don't bury interesting visuals later in the video creative–ensure you have intriguing imagery from the start.
ABOUT THE AUTHOR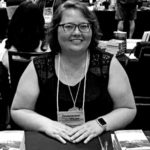 Kristina Knight is a freelance writer based in Ohio, United States. She began her career in radio and television broadcasting, focusing her energies on health and business reporting. After six years in the industry, Kristina branched out on her own. Since 2001, her articles have appeared in Family Delegate, Credit Union Business, FaithandValues.com and with Threshold Media.