Technological changes spell change for marketing teams
Companies with up to 49 employees have an average of 3 people in the
marketing team. At the opposite end of the spectrum, companies with 5,000
employees have an average of 45 marketers, according to the 'Marketing Team Structures Report 2017'.
The report highlights how technology is changing marketing and its associated teams. Marketers are increasingly resourcing and restructuring to keep up with technological changes. A third (33%) of marketing teams expect to become more specialist this year, found the report.
Furthermore, with just 12% of marketers saying they 'own' the martech they rely on, that means the vast majority rely on internal partnerships (I.T. dept) or external agencies to get results.
The skills considered most important for today's marketing teams are 'marketing strategy', 'content production', and 'customer insight', although importance varies between B2C, B2B and Not for Profits.
"This report highlights the changing relationship between marketing and IT that will perhaps herald the most significant developments in digital marketing and skills going forward," says Jane Cave, MD at the IDM. "It seems to me that great digital marketing often emerges from the crossover points between different skill sets. The merger of marketer insights and technologist skills will provide significant advantages to any business."
ABOUT THE AUTHOR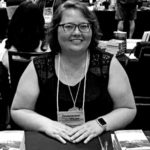 Kristina Knight is a freelance writer with more than 15 years of experience writing on varied topics. Kristina's focus for the past 10 years has been the small business, online marketing, and banking sectors, however, she keeps things interesting by writing about her experiences as an adoptive mom, parenting, and education issues. Kristina's work has appeared with BizReport.com, NBC News, Soaps.com, DisasterNewsNetwork, and many more publications.